Here is a list of games that are similar to UltraStar Deluxe.
Tadpole Treble
Get ready to go on an adventure that is going to thrill you. You are will be going through sheet music with Tadpole Treble. Your goal, to escape the piranhas on your way back to your home. Are you able to score high enough for the leaderboards? Or do you prefer making your own stages?
SingOn
This offers you a variety of different choices in music, there is something for everyone. It is a great karaoke game to share with your friends and the entire family. With thousands of songs to pick from and offering many options to enhance your gaming experience. As it was designed with social gaming in mind there is no longer any need for you to have to sing alone.
Karaoke Revolution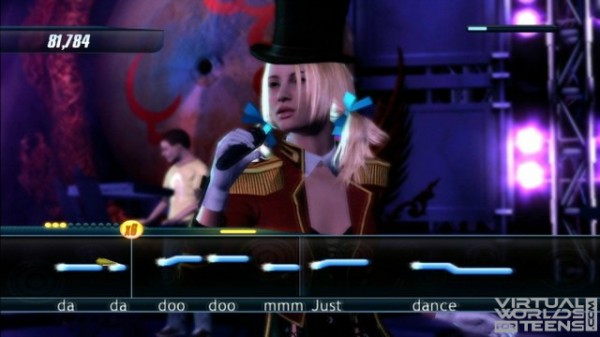 You will be able to start racking up the points as it measures the pitch of your voice to the original song. All you have to do is keep your voice consistent at all times and you will earn the points. But remember, when you start getting to the songs that are more difficult it will be more difficult to earn those points.
Let's Sing
This gives you the chance to get up and show what you got. It gives you the music you need to get in the middle of your living room with friends and family and take it all the way to posing, like Lady Gaga. You have the option of hooking up two microphones and doing a duo as well.
Rock Band 3
This is for those that are interested in experiencing what it would be like to live a bands life, as it is going to let you experience a virtual bands life. You have the option of singing by yourself, with your friends, and to share song lists. You also get to choose which instrument you would like to play, that is what this is all about.
Lego Rock Band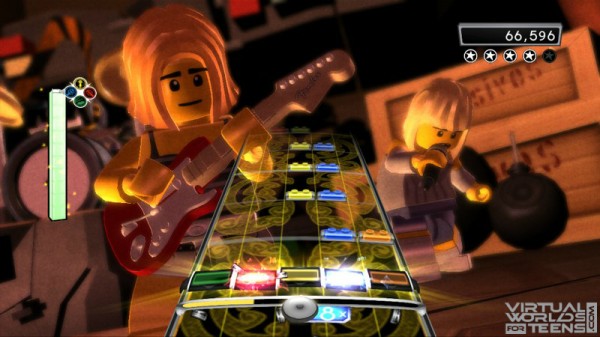 This lets you customize your very own band, your rock star style, chose managers, pick your own roadies, and receive the ultimate experience. You can collect items that will let you get things, such as different types of vehicles to do your star studded events in by completing the levels you will be able to collect all of them you need.
Michael Jackson: The Experience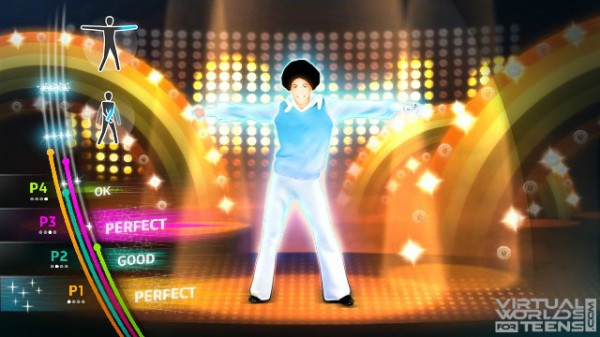 For those who remember and loved Michael Jackson's music and his famous dance steps this is for you. Now you can sing along with Michaels songs and even learn his famous dance steps like you dreamed about for so long. It offers all of his most popular music that you can choose to share with your family and/or friends.
The Black Eyed Peas Experience
You are offered numerous levels of play in this dance game. It gives you step by step instruction to follow making it so much fun and full of excitement. You have the chance of advancing to higher levels of play throughout the gameplay. Share it with your friends and family members and bring back those good old days.
Singing Superstar
Welcome to the interactive karaoke game that was created just so you could get that party going. Up to six players can play the game at the same time and all you do is hook it up to your computer. It offers a great selection of songs or if you choose you can use your own music.
SingStar Dance
Share this dance and sing with family and friends, have a quality time one night soon. It does not matter if you can sing or not and you certainly do not have to know the words to the songs, all you need to do in order to have a great time and enjoy this karaoke is read it off the sheet and sing it the best you can.
SingParty
This karaoke was designed for everyone, but was created not to judge, it does not matter who you are, or whether or not you can sing, it was solely created so that you could have fun. There are two different ways offered for you to play it: one way is the singing mode, and the other way is the trivial mode.
Big Time Rush
Not only will you find yourself singing and dancing with those who sang the songs originally, but you will also love the special effects created to keep things interesting even more. It lets you experience what it feels like to actually be up there with the original singers and singing right along with them.
For more games like UltraStar Deluxe, check out the Singing Games category.