Here is a list of games that are similar to My Candy Love.
Re: Alistair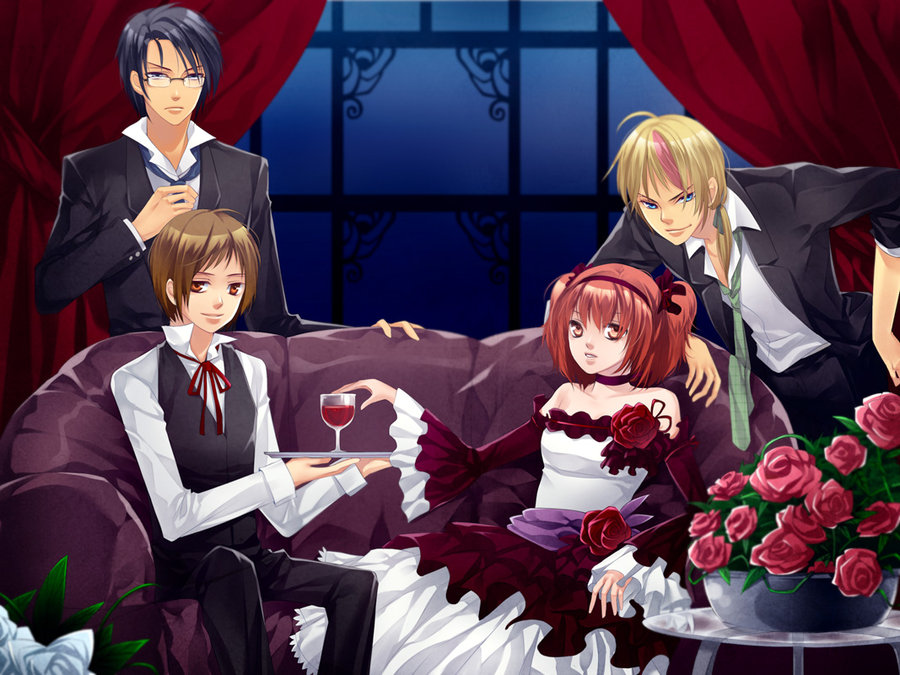 This game is an anime style visual novel that is about a young girl who is immersed in her favorite online game. One of the players discovers her identity, and she begins a quest to discover the player's identity in 30 days. The game involves various quests to find out the identity.
My Sweet Bodyguard for GREE
Live out the fantasy of having a handsome, bodyguard be your protector in this romance themed visual novel. You are the prime minister's daughter who is constantly under threats, and your handsome bodyguard is assigned to protect you.
Be My Princess for GREE
Become a fabulous fashion designer to beautiful princesses in this romanced themed game. You are a fashion designer that has a hard time finding work—that is until you pose as a princess and have a bunch of handsome princes' fall for you! Design amazing dresses while dealing with romantic advances in this fun game.
Other Age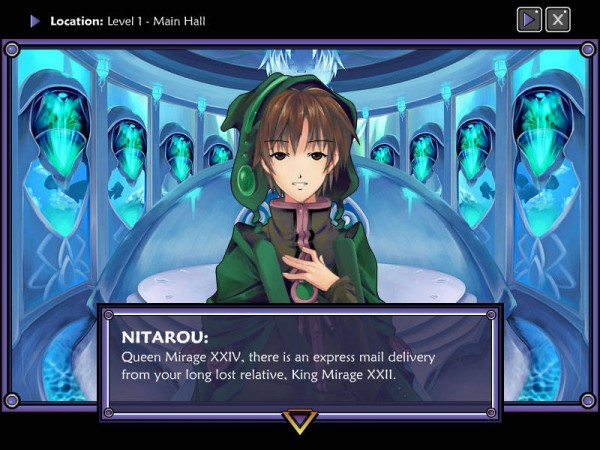 This is a dating sim that focuses around a princess that is trying to find suitor that she can call her husband. You must play through mini games to continue the storyline and help her find the perfect husband. If you like humor and excitement, you won't want to pass up on Other Age.
Cinders
If you love the tale of Cinderella, then you will love this game, which is a modern twist on the classic tale. The basic story is all the same, with some new differences meant to fit a modern era. Play as Cinderella with a few new additions to the story.
Katawa Shoujo
This is a unique Japanese visual novel that is set in a school for disabled children. In this game, you help a poor kid named Hsiao during his days at the academy. Guide Hsiao while he adjusts to his new life at the academy in this unique and fascinating game.
Summer Found me
Be a part of a love triangle and experience the ups and downs of being young and in love in this romantic visual novel. You play as a young girl who is torn between three different boys, all of whom she has an interest in and who have an interest in her.
Frozen Essence
In this visual novel, you become a young woman who has been locked away for over a thousand years. Once you finally break free, you can embark on your adventure to maintain your freedom. Accompanying you on your adventure are four handsome bodyguards.
Always Remember Me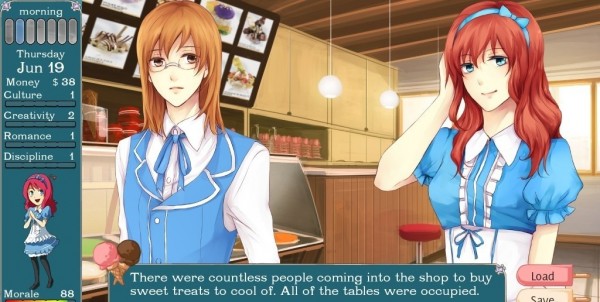 You must choose the path to go down after Amy finds out her boyfriend has lost his memory in a car wreck. Do you stay and help Aaron with his memory issues, or go out and find a new love and leave Aaron to himself? The choice is yours to make in this exciting adventure. You will also be able to explore.
Roommates
The story behind this dating simulation game is what makes it interesting to the other players. It isn't only about making out and gong on dates, as you will soon find out. In this life situation type of gameplay you will have to keep a job, attend school and also study, as well as various other things evolved with a college student.
For even more games like My Candy Love, check out Flirting Games category.