Here is a list of games that are similar to MigoLand.
Our World
In this virtual world you are able to chat with friends and make new ones as there are millions of people who also enjoy the activities, from customizing your avatar to your home. You will even have a critter garden that you can use to raise animals and sell them off for profit. Simply buy eggs to get started.
Gaia Online
In one of the world's largest communities, this world combines online forums, an MMORPG and a virtual world all in one! Customize your avatar with lots of cool items and clothes, visit the forums and chat, play games, collect gold, and play the RPG included in this wonderful site.
SmallWorlds
This 3D environment is played right in the browser and doesn't require any downloading. It will have you busy for a long time as you have many ways to earn more money, go on quests or missions and make new friends. You will even be able to design your own room, even a world filled with awesome stuff.
Secret Builders
Get a blast to the past and meet famous historical figures in this interactive, educational game. You will use your own personal avatar and explore the world, meeting other players in the game and famous people from all throughout history. Also go on quests and earn gold coins to advance in the game.
Poptropica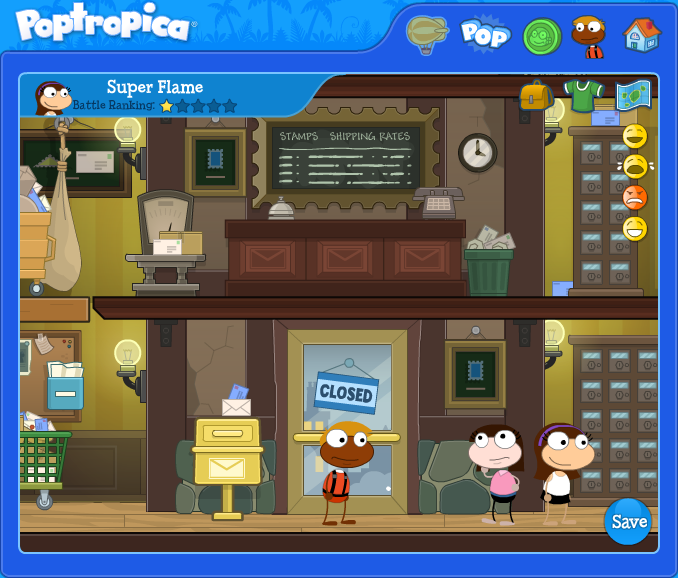 A social game in which you can make friends with others and enjoy the fun of playing at the same time. Similar to a platform adventure game, you will go through different levels and complete quests, all of which require you to use a certain level of comprehension.
Ninerift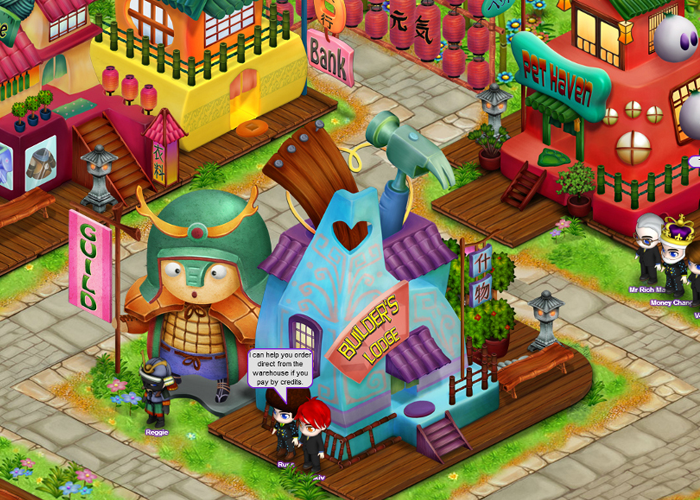 Much like an MMORPG in which you make your own character and explore the world of the game, while also meeting other players, getting items and leveling up your character. It has some action with the monster battles and different quests involved in the game.
Hello Kitty Online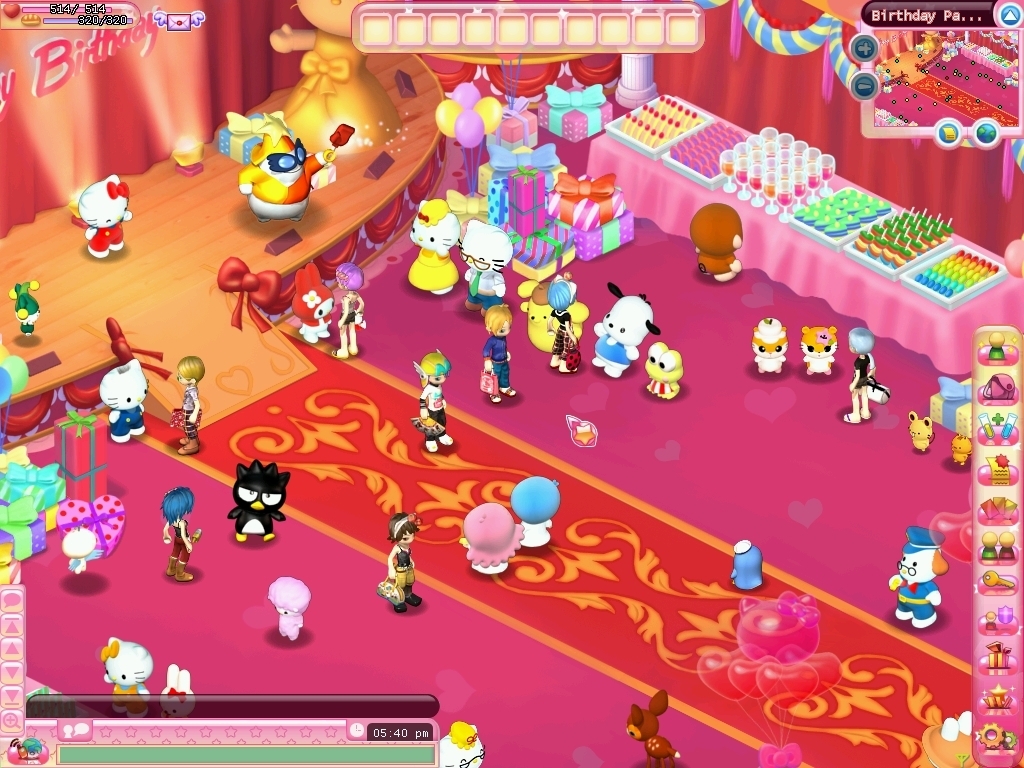 Play this MMORPG styled game with your favorite cute Sanrio characters, including Hello Kitty! You will make your own character and go on many quests, while building your level and skills. Interact with other players, and of course, with all of the Sanrio character cast.
Garden Party World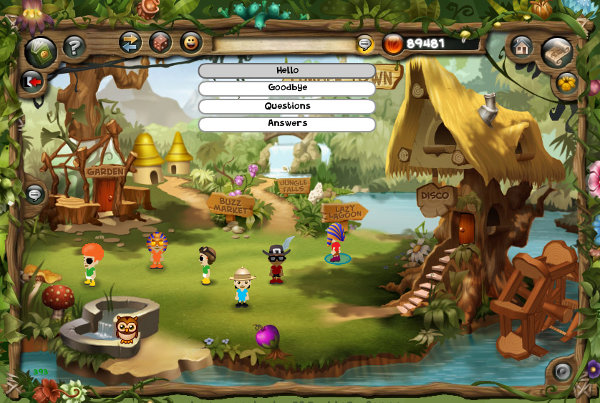 Plant your own garden, play mini games and much more in this all ages friendly game. You can travel to many different towns, plant and grow vegetables, visit the market and buy lots of cool items, and interact with other players. There is lots to do in this versatile, fun game.
Herotopia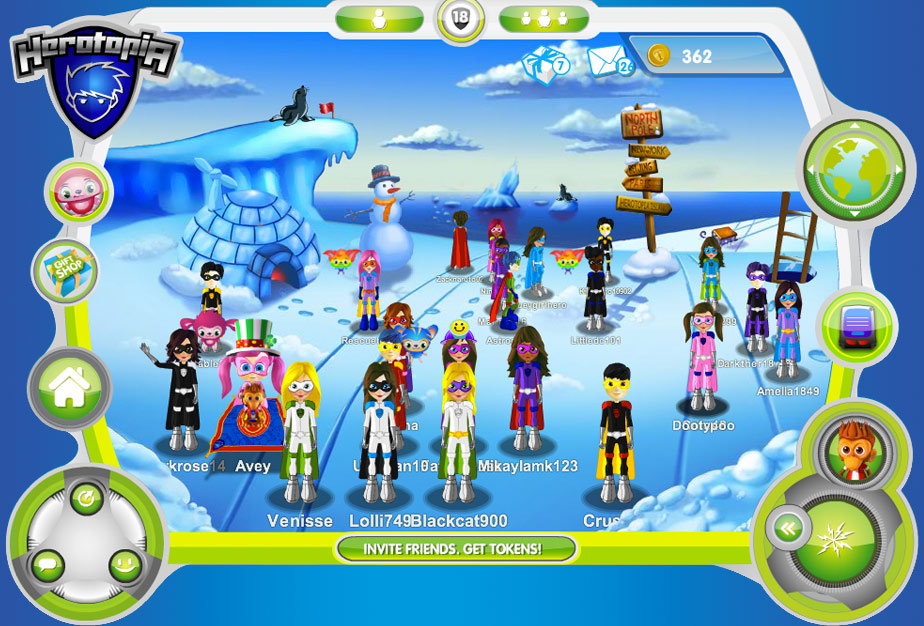 Almost all kids have dreamed about becoming a super hero at one point, and now that dream can come true in Herotopia. Create your own custom hero and begin your educational adventure. This game is meant to be both educational and entertaining with games and missions designed to teach kids important lessons.
WoozWorld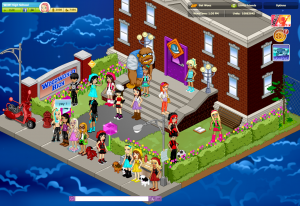 Get ready for a world filled with other people called Woozen, you will start by creating your very own Woozen. Then you will customize your Unitz, which is your Woo apartment. To purchase stuff you need Wooz, which you can earn in several ways, such as missions and there are hundreds of games.
For even more games like Migoland, check out Social Worlds category.