Here is a list of games that are similar to Katawa Shoujo.
My Candy Love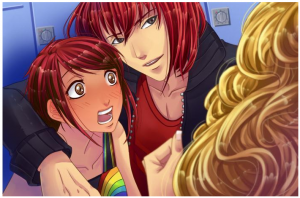 How would you like a chance to go to a school that is full of hot guys that you have a chance to date? My Candy Love will give you a chance to do just that. You will be able to customize your character and play through the interactive story.
Roommates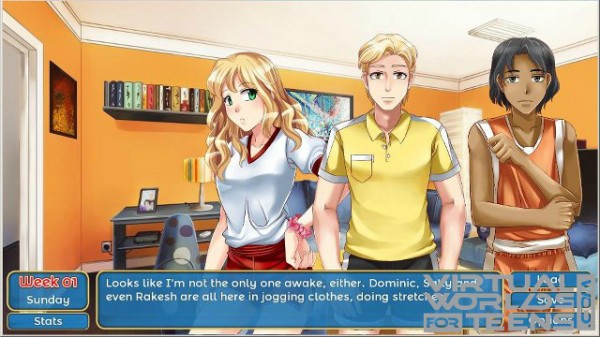 Living in a dorm is never easy and no one ever stated that it was. You will have to have a job, go to school, and even have a social life? Do you have what it takes to manage everything in your life as well as finish the interactive story?
Always Remember Me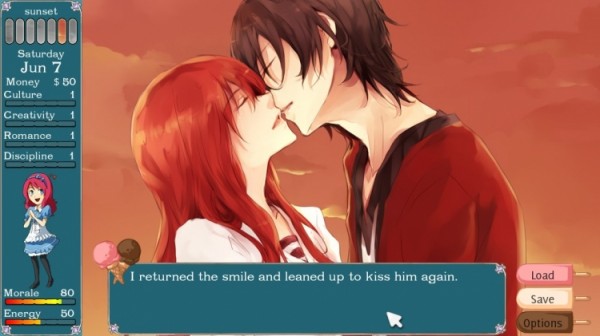 After a car accident, Amy's boyfriend Aaron has lost his memory. What do you want to do? Do you stick with Aaron and help him regain his memory or do you move on and find a new love? You will be able to explore town, and try to fall in love with one of 4 boys.
RE: Alistair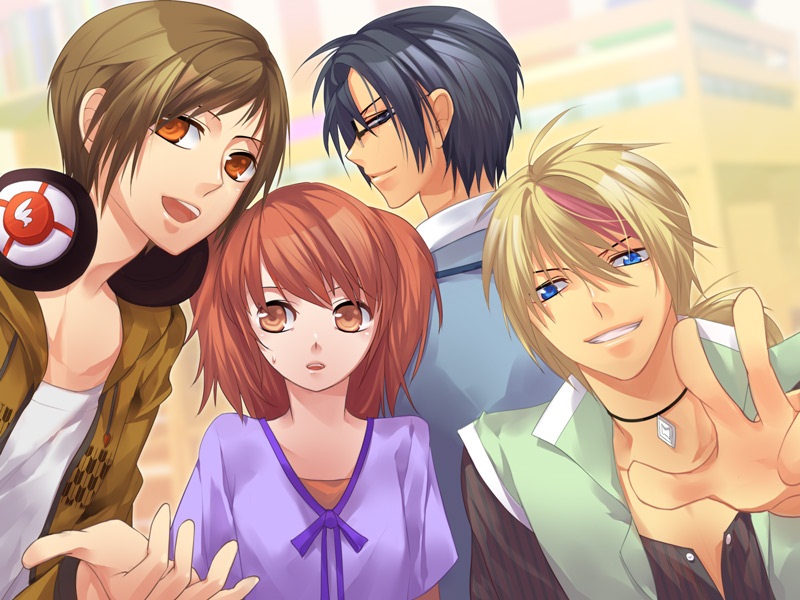 RE: Alistair has been playing Rivenwell and Alistair has fallen in love with Merui Lucas and has stolen a very rare item from Merui in her game. Merui wants revenge and is ready to find out who Alistair really is and will do anything to get her revenge.
The Flower Shop: Winter In Fairbrook
Play as Natalie, a college student who has to find a job. Her roommates help her to find a job and she does what her parents tell her to do. She travels to Fairbrook, where she will work in a flower shop to earn some money. There are plenty of people to meet and love to fall into.
Love and Order
Love and Order tells you just about everything that you need to know about this game. You will be part of a legal team where it is your job to deal with the cases that are out there. You will be able to navigate cases and even go through the game as you fall in love. It may seem impossible, but it isn't. You will be able to meet four possible suitors and fall in love.
Date Warp
This interactive story will give you the option to either fall in love, or you will head down a very dark path. Which one that you find, will be dependent on your own actions. You will be reading, completing puzzles, and even change the outcome of the story.
Summer Found Me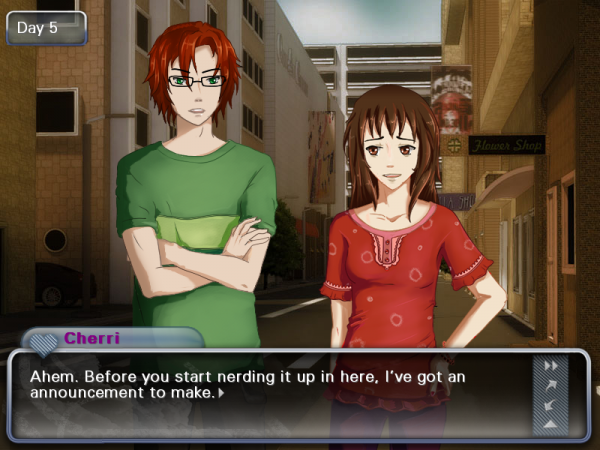 Play as Iris a girl who is ready to confess her love to Alden before he heads off to college. You will have to go through this interactive novel to see if it will work out of Iris and Alden or will this be the cause of a broken heart. It is up to you to see your way to the outcome.
Be My Princess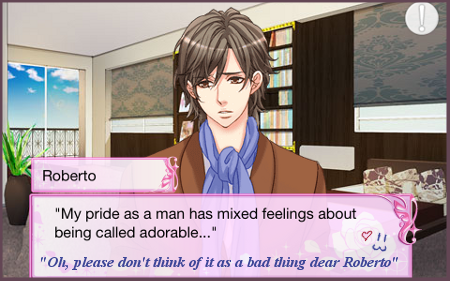 Have you ever wanted to spend time as a fashion designer to princes? Here is in your chance in Be My Princess. You will start out as a fashion designer that isn't able to find a job. Luck shines on you and you become a famous fashion designer for a prince.
Other Age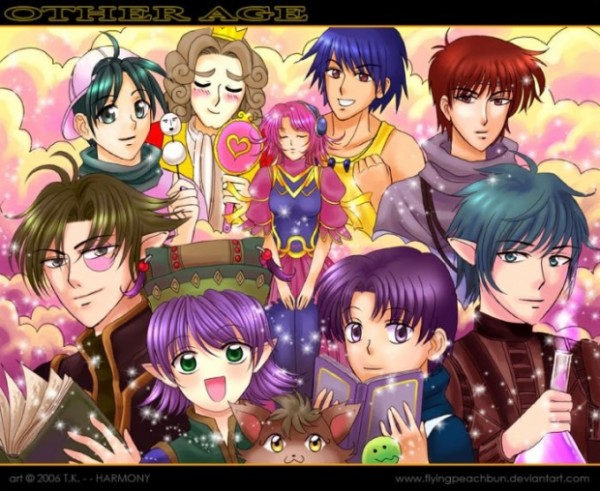 Play as a princess who is ready to meet her prince in the form of mini-games and more. You will have to work your way through the interactive story and puzzles in order to meet each one of your suitors. Do you think you have what it takes to make the right choices?
Spirited Heart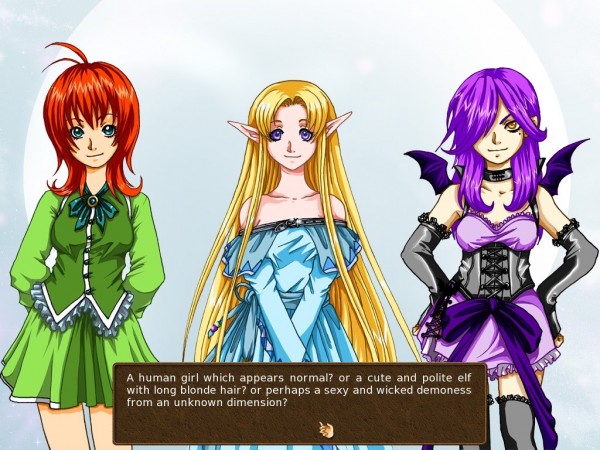 Spirited Heart is all about finding love and dealing with life and work as well. You will be able to select to be a human, elf, or a demoness in this game. You will have to work hard to increase the skills of your character and so much more. DO you have what it takes to find love?
Loren the Amazon Princess
Loren the Amazon Princess is about mixing casual gameplay with a visual novel. You will have to choose to be either a male or a female when starting out. You will be fighting monsters and you are going to be rescuing Queen Karen. You must find the queen and rescue her before something bad happens.
Frozen Essence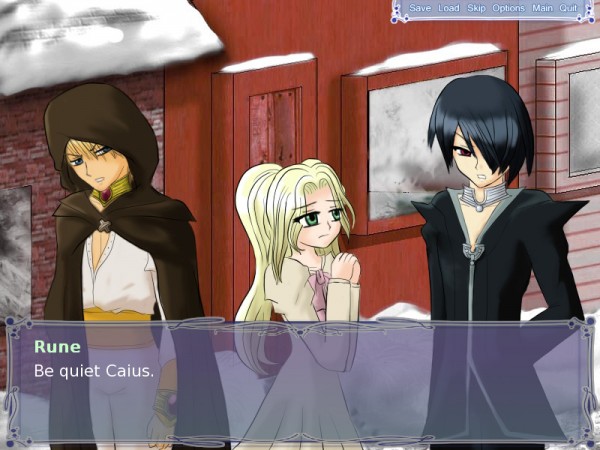 Frozen Essence is all about being a visual novel that will really bring out your imagination. You have been forgotten for 1000 years in a crystal prison. Now there are people after you. But, you happen to fall in love with many people and one of them is your capturer.
My Sweet Bodyguard for GREE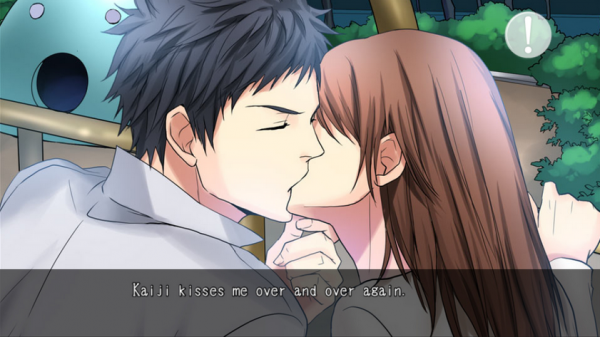 You have recently found out that you are the prime ministers daughter and you thought that life was already complicated. The Prime Minister has threats against him and you now have a body guard in order to keep you safe, but you fall in love with him.
Anton's Vacation Episode 2
This is second chapter to Anton's Vacation and it is up to you to experience new emotions and more. You will be focusing on Anton's friend Name and her issue with experiencing new emotions except for rage. You will have to work hard to get Name's emotions in check.
For more games like Katawa Shoujo, check out the Flirting Games category.