Here is a list of games that are similar to Kapiworld.
Kapilands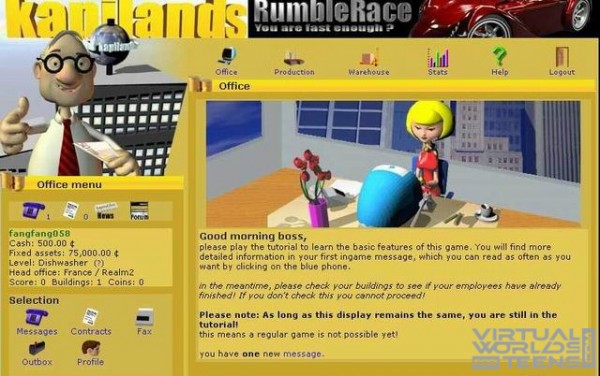 In Kapilands, you can choose from a variety of careers and build your business empire. You can choose from a variety of careers such as fashion, cattle breeding, or even something in agriculture. After choosing your career, it's time to choose 1 of 40 buildings to begin your climb to success. Gain riches, build your business, and invite your friends to play as well.
Kapi Farm
Kapi farm is a game that lets you build your own farm. Buy seeds, grow plants, level up, and unlock cool items in the process. It's a fun farming experience for kids and adults alike. Once you reach level 20, you can even cook with your own produce. You can also gain the ability to hire help, receive a prize for it, and reputation points.
My Free Zoo
Want to run your own zoo? Then play My Free Zoo. You're able to run your own zoo, customize it, and raise your own animals. You get three animals to start: pigs, sheep, and rabbits. As you grow your zoo you'll unlock other animals. Make sure to keep your animals fed and your zoo clean so customers will come back. Fun and profit.
Kapi Regnum
This medieval based trading experience requires strategy and an understanding of the virtual economy. Using local goods to make your own profit, you also need to make sure what you're trading is high in both quality and quantity. In Kapi Regnum, you can also interact with other people online, by joining guilds, and taking part in tasks that require more than one person.
Kapi Hospital
Working in your own clinic, treating crazy patients, Kapi Hospital is a very humorous experience. Encountering up to 77 illnesses, partnered with a cleaning lady and a few nurses, you can make your hospital grow by treating patients. You can also join community play, forming a doctors association to take down Dr. Knieval, who wants to send aliens to hunt patients. The fun doesn't stop.
DreamFields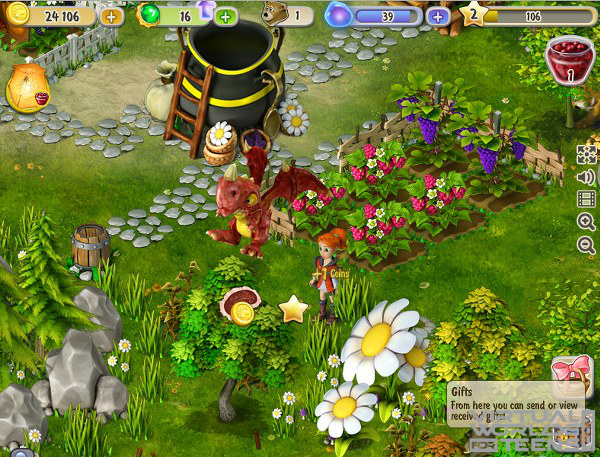 DreamFields is an amazing, fantasy based game for people of all ages. You get to build a community, large or small, and farm the lands. You'll also encounter fun creatures on your adventure and daily missions such as fairies, dragons, and bears. The bears can even help you farm the lands if you're having trouble, how neat.
My Fantastic Park
This browser based simulation makes you the director of your own amusement park. It all starts with one can throwing stall to earn money, then you can expand the fun. Adding rollercoasters, thrill rides, burger stands, and other attractions, you can watch your park grow. This game is a fun challenge guaranteed to keep you entertained.
Molehill Empire
In Molehill Empire, gardening is your main task. Whether it be flowers, trees, or vegetables, you must grow in order to achieve a great garden. When you grow and harvest, you need to sell your produce. Selling your produce lets you level up, and leveling up lets you unlock new vegetables, trees, and flowers. This helps you achieve the amazing garden you've been wanting.
Future Torpia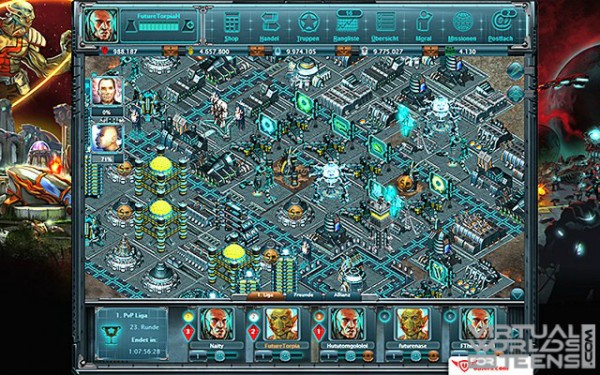 Future Torpia gives you the chance to create your own futuristic city. Choosing between a human and a 4 armed alien called a Shivan, you must survive an evil force during your process. Choosing a human puts you in a darker setting, while Shivan puts you in a more colorful setting, and you must depend on each other's resources.
My Little Farmies
My Little Farmies is a fun medieval farming simulator in which you grow your own crops and breed your own animals. The crops you grow actually feed your whole village, so take care of them. You can also turn your produce into other things for the village like grapes to juice and wheat to flour. The possibilities are endless and it's hours of fun.
Garbage Garage
Garbage Garage is a unique car game in which you dismantle cars, sell the parts, and make money all at your own scrap yard. After making progress, you will soon be able to dismantle larger objects like helicopters and boats, earning more money, and expanding your scrap yard. You can even interact with people across the globe.
My Sunny Resort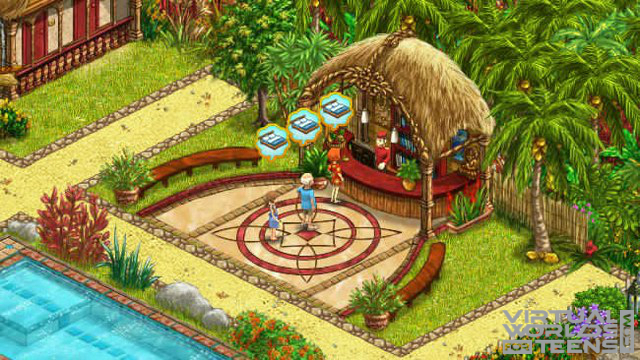 My Sunny Resort is simple yet exciting. Building up your own resort, make it a dream. Beaches, birds, nature, use it all to your advantage. Create a fun resort that people will visit and never want to leave. But don't rely on just scenery, you will also need to make sure guests enjoy their vacation by making sure they have everything they need.
Free Aqua Zoo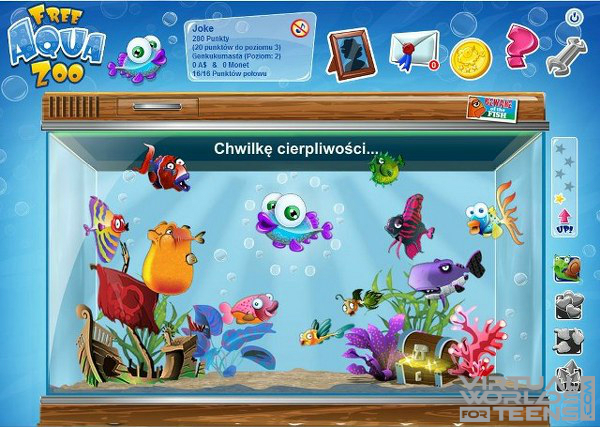 Do you want your own aquarium? Then Free Aqua Zoo is just for you. Building your own aquarium, this game lets you make you make your own as amazing and colorful as you'd like. To do so, you need to play games to get decorative items like coral and plants, and catch your own fish. You can even visit other aquariums.
For more games like Kapiworld, check out the Simulations category.