Here is a list of games that are similar to High School Fashion: Makeover.
Movie Star Planet
First you'll get signed up and create your avatar. Surprisingly, it turns out that you already are a celebrity. You will customize your avatar's style of dressing, hair, personality, and etc. It offers you many mini games along the way and you will be entering to compete in many different competitions, which consist of making movie to acting.
Lady Popular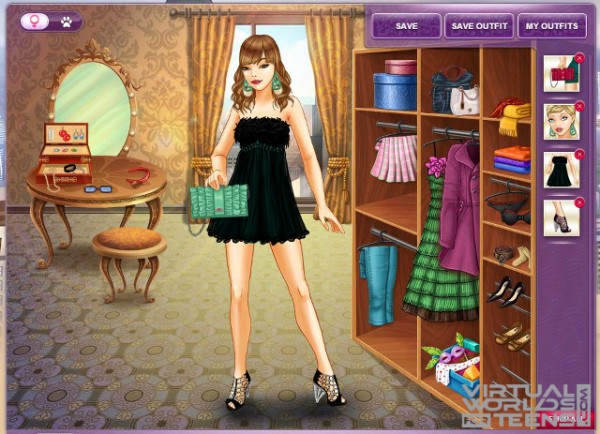 Here you can create an entire different look for yourself, with millions of different combinations to choose from. We're talking about the shape of your face, make-up, clothes, hairstyles, and of course, accessories. Oh yeah, even breast size, yes, you heard correctly. There are many options in clothing, jewelry, and accessories for you to pick from.
Stardoll Game
You will begin by customizing your avatar, and your name will be Medoll. Here you will be able to pick out your own style of clothing, decide how long your lashes should be, or how long you want them to be. After you have all that figured out you can begin dressing up your avatar. You will meet some famous celebrities here.
Virtual PopStar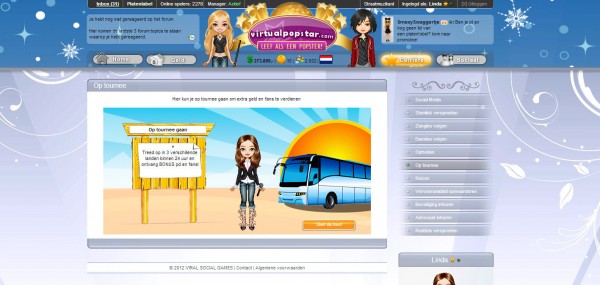 You get to be a virtual PopStar. This offers over 2500 clothing selections for you to change into whenever you want. One thing you should know, you are a millionaire and you fly in your jet all over the world. Here you can experience what life would be like as a PopStar. You will start out from the bottom and work your way up.
Our World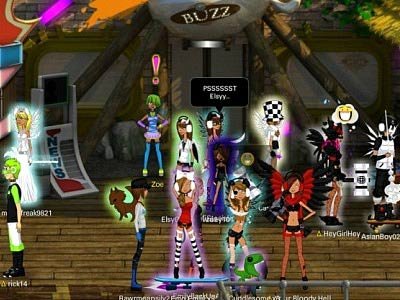 Naturally you will start off by personalizing your avatar. You can give your avatar any look you want, any hairstyle, and dress your avatar however you want as well. You are going to also want to decorate your condo up, giving a look that says who you are. There are plenty of places to shop for interior furniture.
Dream Mining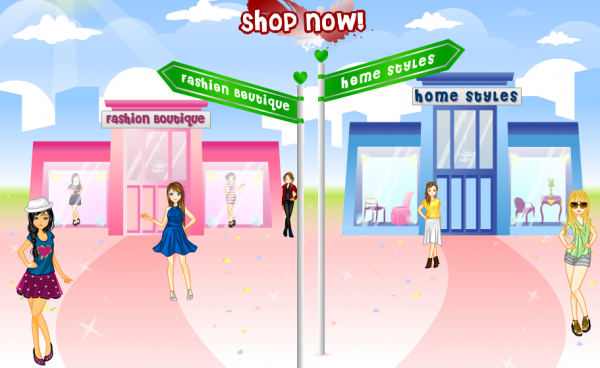 If you are into fashion, singing, and ever wanted to make your very own videos, this is the place for you. It's amazing, and it lets you use your imagination freely. With three totally different characters to choose from, they are: Sarah, the fashion designer, Ella, film maker, and lily, singer. Each of the three different character have their own quests and games to offer.
Style Me Girl
Alright, so you no longer play dress-up, but you do however, exchange clothes with your sister and friends at times. So you are going to enjoy being here because you get to go to the malls and check out the latest fashions to get ideas on how you want your own personal look to be.
Second Life Game
Create your resident and get started in this fun world with lots to offer. You are allowed to start your very own virtual business with Second Life and the best part is, you can convert Linden$ into real currency if you desire. The real trick is learning how to earn the Linden to begin with, which is also fun.
WoozWorld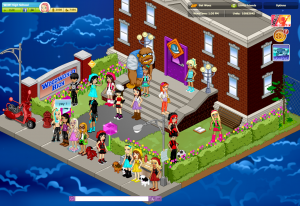 WoozWorld is socially interactive, and it is web based. It offers a few features that are sure to enhance your enjoyment, one of which is your own Unitz, this is where you live and it needs you to get furniture and décor to fix the place up.  There are some other regions for you to visit in what is referred to as the Nationz.
IMVU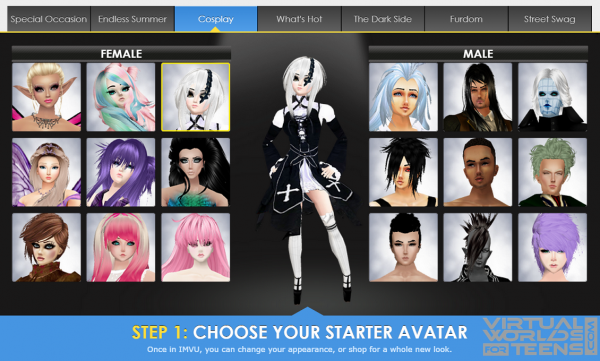 In IMVU you will be able to meet up with friends or make new friends from around the world in this virtual reality environment. You are going to have a unique character which you can customize and much more The options of characters are also plentiful as you have your special occasion to your dark side!
For more games like High School Fashion: Makeover, check out the Fashion Worlds category.