Here is a list of games that are similar to Fashion Master.
Style Me Girl
Style Me Girl is the best place to go if you want to dress up models or celebrities with clothes, make up, hair and more. You can choose from 17 different models, so you can experience what your design looks like on various models. You can even go shopping for your model.
Social Girl
Create your very own style that is all based on fashion and write your own life story in Social Girl. You will be able to hang out with friends, make new friends from all over the world and even gossip. You can party like there is no tomorrow and go on amazing dates with your virtual boyfriend.
Fashion Dream
Have you been looking for a fashion game that isn't just about dressing up dolls? Then Fashion Dream is just for you. There isn't anything else like it out there. Play as Vera who wants to go to fashion school but she can't afford it, so you create your own fashion store.
Our World
Are you ready for a new type of world that will let you do more than just chat with people from all over the world? Our World will give you a chance to purchase items that you can place in your condo, play mini-games, fill up a flow meter for experience and so much more.
It Girl
Do you want a chance to be the center of attention? You will be able to see what it would be like to date a rock star or even the owner of a fortune 500 business. Each thing is different. You will go on dates, shop for trendy clothes, and have awesome parties as well.
Elite Dollz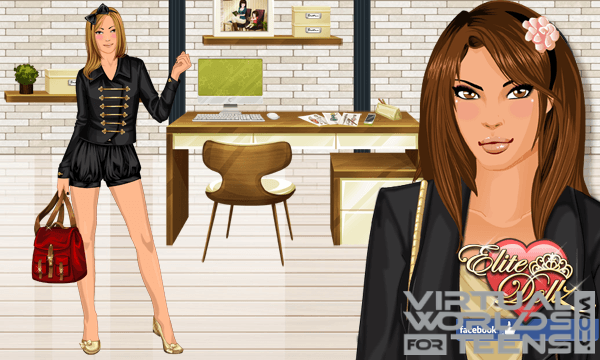 You'll need to keep your eye open for as many hidden objects as possible throughout as these are going to help in progressing. Once you begin Elite Dollz you will start developing your character and personality. Decorating your loft to show all your friends the style you like and wearing the latest fashions. Fashion is your main focus here, along with finding the hidden objects.
Top Stylist
If you happen to be a fashion lover then you are really going to enjoy playing top stylist. You will be able to go through various styles, challenges, mini-games, and a huge selection of clothing. You can play for hours on end and there are so many options that you will always be entertained.
Fashion Star Boutique
Fashion Star Boutique will give you a big chance to create your very own fashion designs for the world to see. You will be able to create your own textiles and turn them into your own fashions that you will be able to display in your very own fashion boutique.
Stardoll Game
Do you want to wear some of the fashions from Jordin Sparks, Rihanna, One Direction, or would you like to create your own clothing to wear? Stardoll will allow you to do both. You will have a chance to do more than just create an avatar to dress up. You can go shopping as well.
Lady Popular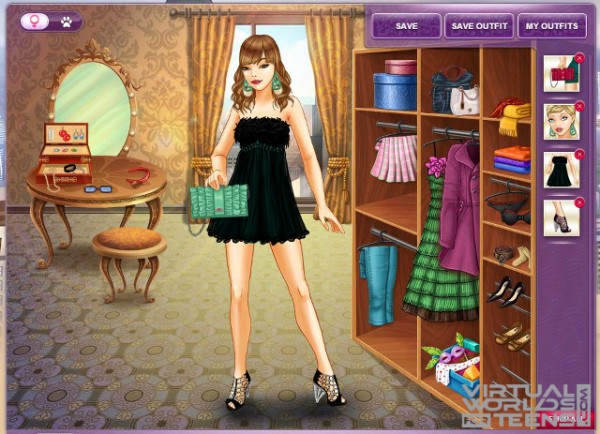 Lady Popular is going to give you millions of ways to customize your character, from makeup to breast size, but what is all this good for if you are not able to have fun, right? You will have various locations where you will be able to hang out as well, from libraries to malls and more.
Spark City World
If you want to create an avatar in your image, or after someone you respect, or just make them look really weird, you can in Spark City! You will be able to do show them off to others around the world as well, so you have things to keep you busy even when you're not customizing.
WoozWorld
Here are several of the activities you will enjoy throughout your journey: completing different missions, play numerous other games, earn money to buy items, voting, and participate in Spellz battles with other gamers. There will be plenty to do once your avatar has been created and of course the home for your avatar has been established.
Virtual PopStar
Virtual PopStar is the one place that you can go to become a world famous pop star. You will have to work hard, put on concerts, travel the world on tours, and so much more. If you want to earn coins you will have to keep practicing to build up a fan base for your tours.
Dream Mining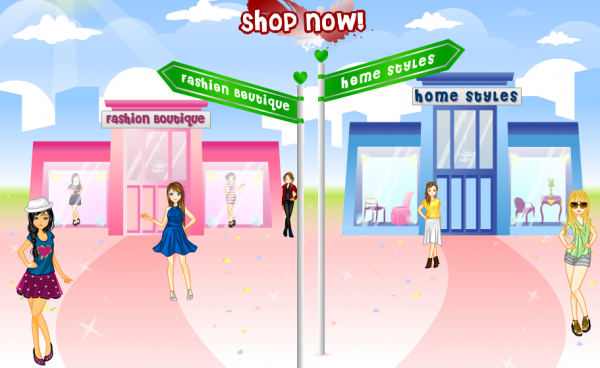 Dream Mining is great for any age, as long as you have an interest in being creative and letting lose you can be a fashion designer, musician, or even a film maker. You will be able to earn dream dollars, then spend them on new items. You will have games and quests too.
Movie Star Planet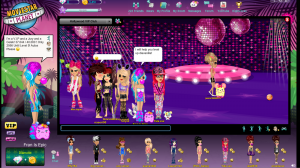 Get ready to create your avatar to look the way you want, but there's a surprise. It turns out that your new avatar has talent and eventually becomes a high class movie star. You will have the option of cloths galore, and you can even make your very own clothing!
For more games like Fashion Master, check out the Fashion Worlds category.