Here is a list of games that are similar to Disney Fairies Fashion Boutique.
Fashion Rush
Fashion Rush offers you tons of fun. You have lively workers and tail swishing kitty cats. You help Satine with her business by taking orders, prepping fabric, restocking fabric, supervise employees, and deliver the product. This game makes you use your time management skills. Be prepared to be challenged.
Juliette's Fashion Empire
Fans of fashion games and the fashion world as a whole will fall in love with Juliette's Fashion Empire. You are Juliette, a designer who wants to create her own fashion empire, explore the biggest fashion cities, and raise it up in the world.
Fashion World
Fashion World lets you be the designer and retailer.  You design and make the clothes yourself. You have to buy sewing machines and hire employees to up with the demand. You hire salespeople. You can customize your avatars to be who you want them to be. Happy designing!
Spark City World
Spark City World invites you into a virtual environment where you will make your character as unique as you can think, decorate your digital home and even go shopping with all the different types of shopping available. When you need a break from being creative, you can make new friends too.
Fashion boutique
The main character, Maya, works at Fashion Boutique. Maya travels to other stores to help fix problems and still tries to improve store sales. You help Maya transform these stores. You will create each store to be profitable and successful. Remember to use good customer service practices.
Fashion Forward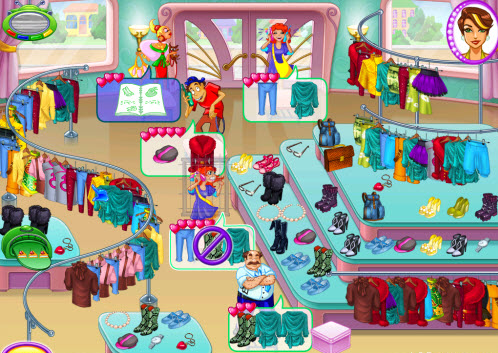 Fashion Forward has 60 levels of fast paced fun. There are 2 playing modes: relaxed or timed. Fashion Forward is like reality in that it allows for different sizes of people to be included. Rishi opens her own store so she can sell clothes. To all people not just a few skinny ones.
Fashion Star Boutique
Fashion Star Boutique is your store where you will create textiles and turn them into fashion. You will get to share your fashion s on the social media page and receive feedback. You will learn to please the client as well as yourself. You learn to create looks. So get designing.
Goodgame Fashion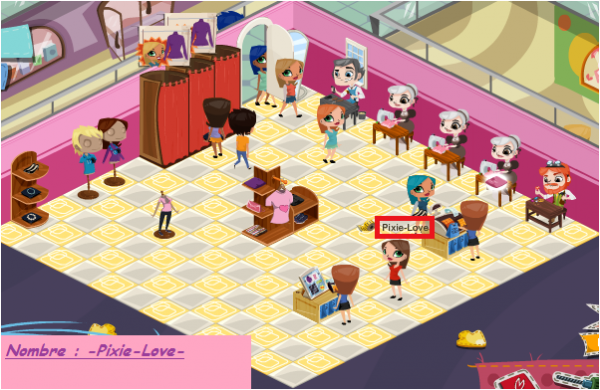 Do you have fashion? If so, then Goodgame Fashion is the game for you. You get to create your screen mane and your character. You are a clothing designer who creates clothes for boys and girls. You own your own store. There are no limits to your imagination. Get going!
Fashion Fits
Fashion Fits is a fast, fun, and colorful world of game. Francie is unappreciated by her boss. Her boss gives her no credit for the job she does. When left to run the store on her own she decides to open one herself. She becomes successful, creates 5 stores that look different and will encounter 13 types of customers.
Fashion Story
Fashion Story gives you the chance to run your own store. You decorate your sore. Order your product and sell your product. You can change your store decorations if you have the funds to do so. You gift other shop owners. Be sure to be on time to pick up your deliveries.
For more games like Disney Fairies Fashion Boutique, check out Fashion Worlds category.