Here is a list of virtual worlds that feature cats as pets:
Pet City
Pet City revolves around a little shop of pets. Start off with choosing your favorite pet and then start playing endlessly! The game is dripping in cuteness and you will simply adore it. It is also highly engaging.
Foopets
Through Foopets, you will not just have a lot of fun but you will also learn responsibility in an enjoyable manner. Start off by adopting a kitten or a puppy and then play with your little pet endlessly. Take good care of your pet just like you would in real life.
Virtual Cat Pet World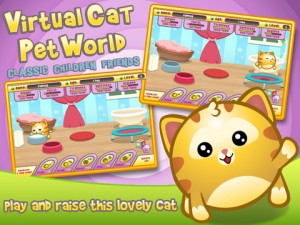 The pets in this virtual world are simply adorable. This free game is supremely cute and is a great platform for your entire family to enjoy. Take good care of your cat and have lots of fun. Start off by giving her a cute name.
Happy Pets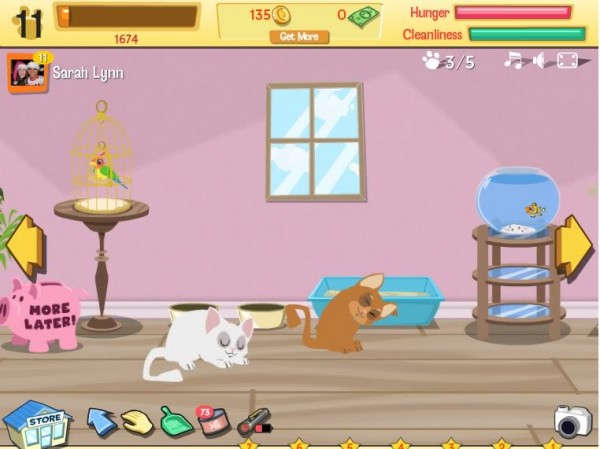 Happy Pets will definitely make you happy mainly because it has cute and cuddly pets in store for you. Here, you adopt a pet kitten or pup and groom, feed, play, and keep it safe, all the while making sure that you keep the pet happy! You can also give them a unique look with accessories!
Neopets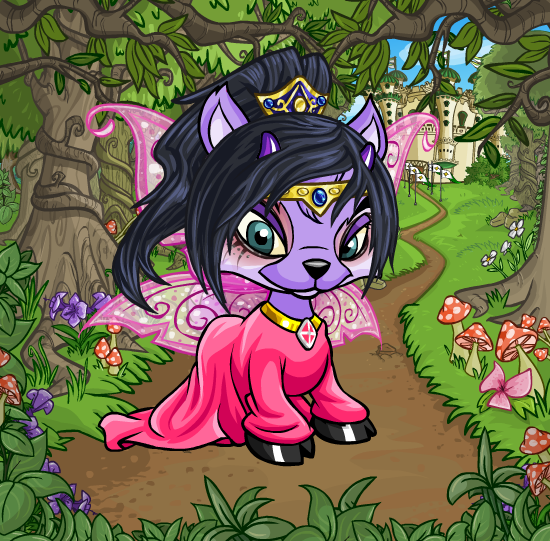 Neopets is a lot more than just fun and entertainment. It is all about learning values such as saving money and focusing on a goal. What better way to sharpen those skills than through enjoyment? The animals in this game are cute and definitely out of the world! Adopt four Neopets and start exploring!
Littlest Pet Shop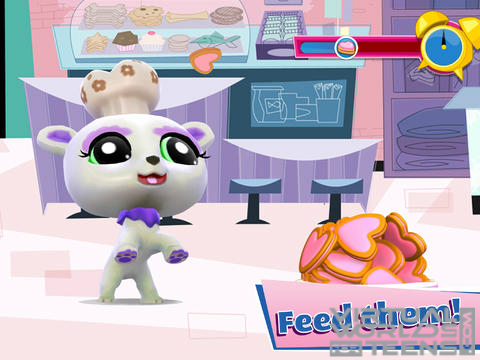 Aright people, it has finally arrived for your Smartphone! Littlest Pet Shop allows you to collect pets, and there are 150 that range from dogs and cats, to bears and horses! You will be able to feed and care for them, bath and even play with the pets. You can also build various areas for them.
Fantastic Pets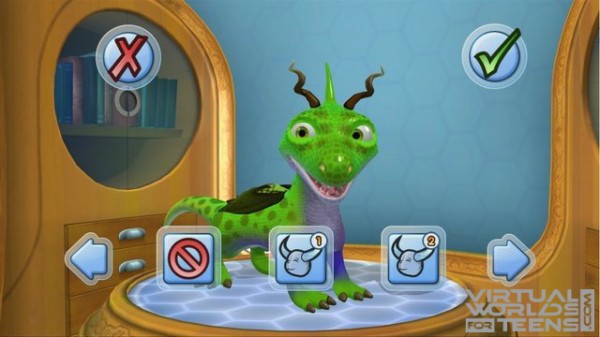 If you are wanting a pet game, then check this one out as you get to train your pets! It's great for all ages, and keeps your interest as your uncle who has a large collection of animals and needs you to help care for them while he's gone. You start with one, and increase as you progress.
Hello Kitty Online
Hello Kitty Online is a 2D multiplayer game that has a very interesting curve to it. Your job in this game is to help Hello Kitty and her friends win against the evil villan in the game.
Sqwishland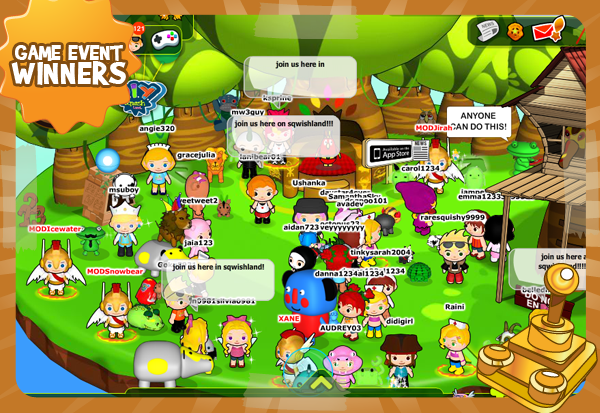 Sqwishland is a safe and healthy platform for kids looking to enjoy, play, and chat. It is a perfect amalgamation of fun and learning. Play games, explore, chat, play with your pet, and do what pleases you here!
Innerstar University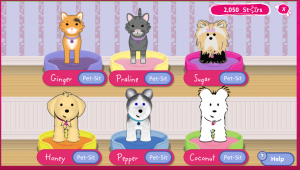 Innerstar University is a game that focuses on positivity and self-esteem. Start off with customizing your avatar with the different options available and then attend a university! You have plenty of games to play and earn points. You can choose any cat you want including Ginger, Praline, and Pepper.
More games like these? Here's a bunch of Pet Worlds for you.