If we've learned anything in the last few years, it's that the big names in technology always seem to get the credit, while the smaller names are off quietly changing the world. Literally. So today, we want to talk about augmented reality glasses and the latest in virtual reality gear. While you've probably heard of Google Glass, other companies are diligently working on similar products that could arguably be significantly more revolutionary than even Google can come up with. And when it comes to virtual reality, well, you'll want to read this. Of course, we also have some new games for you to check out, this time for Android devices.
Augmented Reality Glasses
Alright, so the general public is paying a whole lotta attention to Google Glass. Why? Because it's pretty interesting! However, it's getting so much press partly because it's Google, and Google is nothing if not attention grabbing in a headline. So while they're getting most of the attention for augmented reality glasses, or eyeglasses with built-in computers, there are other options out there, many of which will be available soon.
Meta is currently working on its own version and finishing up a kickstarter funding the project. The system includes stereoscopic 3D glasses, voice control and Wi-Fi. Yet instead of working primarily through voice controls or buttons, it works by hand movements, and is outfitted with a 3D camera. They expect a beta version for testing to be available as early as this fall, and the consumer version released next year.
Atheer Labs is currently working on building augmented reality glasses that allow you to see 3D images on the screen while simultaneously viewing the real world at the same time. Running on an Android platform, the glasses also work with hand movements.
While the Meta version is farther along than the Atheer, it won't be long before Google Glass has some competition!
The Oculus Rift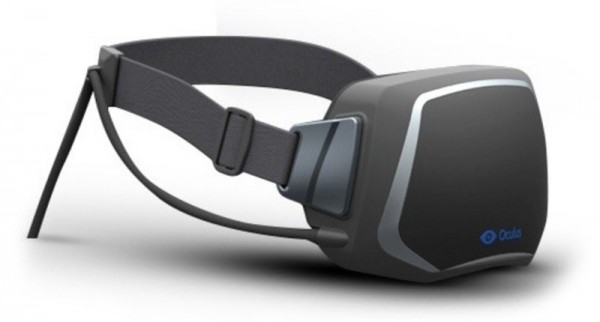 We recently caught wind of a few new developments in the future of virtual reality experiences, and it's all pretty exciting! The Oculus Rift is currently in development and will be available soon as a build-your-own kit for developers. It claims to have significantly better head traction than similar pieces in the past, and with the HD screen, it claims to offer a truly immersive, incredibly stunning 3D experience. Currently, it isn't available as a consumer product, although they plan to announce a sale date soon, and the developer product is only compatible with PC games.
The Omni
Well, it looks like developers have taken the idea of a Wii to an entirely new level! This newest gaming platform allows you to stand up and navigate throughout virtual worlds using walking, running and jumping motions. It logs distance traveled and calories burned, and players have to wear special shoes that fit into the texture of the platform for safety and balance. The entire thing is essentially a treadmill, and allows you to truly walk through your favorite worlds! It's also kind of bulky (obviously), with a 4-foot diameter and weighing in at over 100 pounds. It's currently available via kickstarter.
A Controller for your iPhone!
So we spend a fair amount of time keeping track of the newest games for your iPhones and other Apple devices. But this time, it's not just a game – it's something that's going to change how you play every single game on your iPhone (at least if you want it to). Incorporated into the new iOS 7 is software that makes it compatible with controllers. While Apple isn't specifically making their own, other companies are, including Logitech. Controllers will fit around the iPhone, plugging into it and essentially turning your phone into a handheld video game player. Yeah, pretty cool!
New Android Games
If you're having a love affair with Candy Crush, then Pet Rescue Saga (free) is for you. It works with the existing Facebook version and features over 70 levels, complete with adorable animals, leaderboards that tie into your social site of choice, and puzzles.
Gameloft released its official game for the Despicable Me movies. Here, you have to run through temples while earning power-ups and costumes that increase how well you do against the various obstacles.
Crayon Physics Deluxe, available for a few dollars, is an Android conversion of an iOS game. If you love puzzles, then you'll love this: Crayon physics has you using a crayon to draw items that will help you solve different puzzles. And you don't have to be an artist – if you can draw basic shapes, you're good!