Alright – there is so much stuff going on right now that it's just crazy exciting (can you feel it?)! There are so many new consoles being talked about, new games coming out seemingly every day, and lots of talk about what future technology is going to do for us gamers. And even though we say future, this stuff is being developed as we speak! Today, we're going to talk about the Xbox One that Microsoft announced at the end of May, a few new games, including some fun stuff from Google, and a chance for you to get some say in the development of an up-and-coming RPG!
What the Heck is So Great About Xbox One?
Well, we haven't used it yet, so we're just going on what's being said and what reviews are mentioning. The new Xbox is a video game console that is supposed to work as an all-in-one entertainment system, putting it on par with Apple TV and Google TV. Yes, Microsoft is trying to go up against Google and Apple at the same time (should be interesting). It'll play music, Blu-rays, record things to a DVR, work with voice commands, and basically take the place of all of the stuff that your television is currently hooked up to. They're including an update to the Kinect system and a new controller that looks the same but features a four-way design and a more elaborate vibration system. It'll also have a SmartGlass function that turns your phone or tablet into a second screen that interacts with the Xbox. That means you can look at stuff regarding television, movies, music, and the internet, creating a more immersive experience overall.
So it sounds pretty cool, right? That's what Microsoft is hoping for! The box is kind of bulky, and reviewers are skeptical. However, we should know more on or after June 10th, when Microsoft announces what games they'll have on the new system.
Hey Google! Let's Go Racing!
Do you love Chrome? Do you love Google? Do you love fast cars? Well, have we got a doozy for you! Racer came out on Tuesday, and it lets users use multiple devices to race different cars! It will work with all types of smart phones and tablets, no matter what operating system they're running! And if you download Chrome's mobile browser app to all of your devices, the racetrack will span every device you hook up!
So how's it work? You start with one device, instigating the game. Then you get a code, and you use that to set up every other device. Just put your finger on the screen to go, take it off to brake, and see how fast you can go!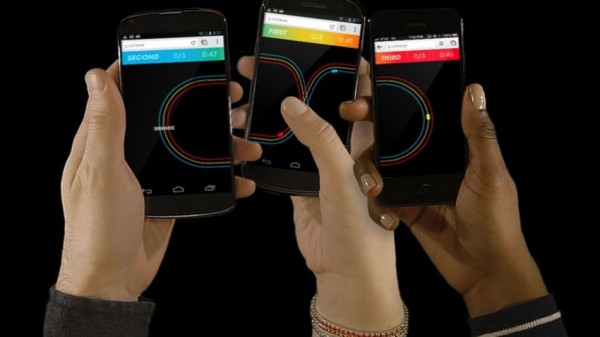 Google also recently came out with a video game version of the classic skeeball. Called Roll It, you use your smartphone and hook it up to your desktop using the Chrome. Use your smartphone to roll the skeeball. Yeah, it's pretty cool, and you should definitely check it out!
A New Open Development Game is Available!
Ubisoft is starting an open development period for its newest addition, Might and Magic X Legacy. If you want to be part of building a new game, you can go to their website (www.mightandmagicX.com) and sign up. You can talk with the developers and other gamers about features, pick different aspects by voting (including dungeons), and help to build an amazing first-person RPG game. Don't miss this opportunity!
Plants Vs. Zombies 2 Is Coming
What's the full title? Plants Vs. Zombies 2: It's About Time. And it's going to be available this summer! Like the original, this is going to be exclusive to Apple products; however, the company is planning to launch it to other devices later. They just won't tell us when later is. It's going to launch to iOS systems on July 18th, and it's going to be free (yay!). The original won 30 (yes, 30!) game of the year awards, so we're super excited to see what's next! If you've never played, you essentially plant a bunch of different plants to fend off zombie attacks. The graphics are cute, it's kinda like a puzzle, and it's just so much fun!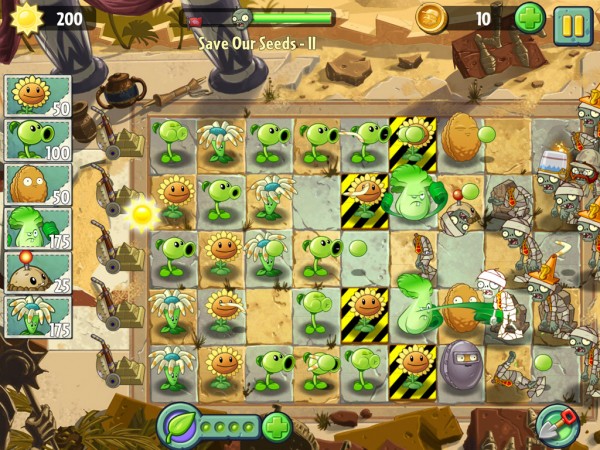 In Conclusion …
Alright. So we have a new console (judgment is still out on that one, but we're excited to see what it has to offer), a few new awesome, simple, amazingly connected games from Google (thank you Chrome!), a new RPG game that's still in development, which means gamers get to have their say in the finished product, and a second installment of a highly decorated game. Sounds like a pretty good week to us!