OVERVIEW
February 22, 2019
PLATFORMS
PC, iOS, Android
LANGUAGES
English, Czech, Dutch, French, German, Hungarian, Italian, Polish, Romanian, Russian, Spanish
RELEASED
February 21, 2018
Positives
Interesting concept.
Negatives
Pay to progress.
City builders and management games come in all shapes and sizes. One that you might not see often, though, is the Stone Age variety. Stonies sends you far, far back in time to when humans did not even know how fire worked and could barely survive. You are going to help them to survive by teaching them everything they need to know, from fire to hunting to construction.
Right now, at the start of everything, the Stonies know nothing. They are not in a place to survive for very long, not without some intervention. They do not know how to do anything, not even start a fire. This is very early on in the stone age, after all, so they are without a lot.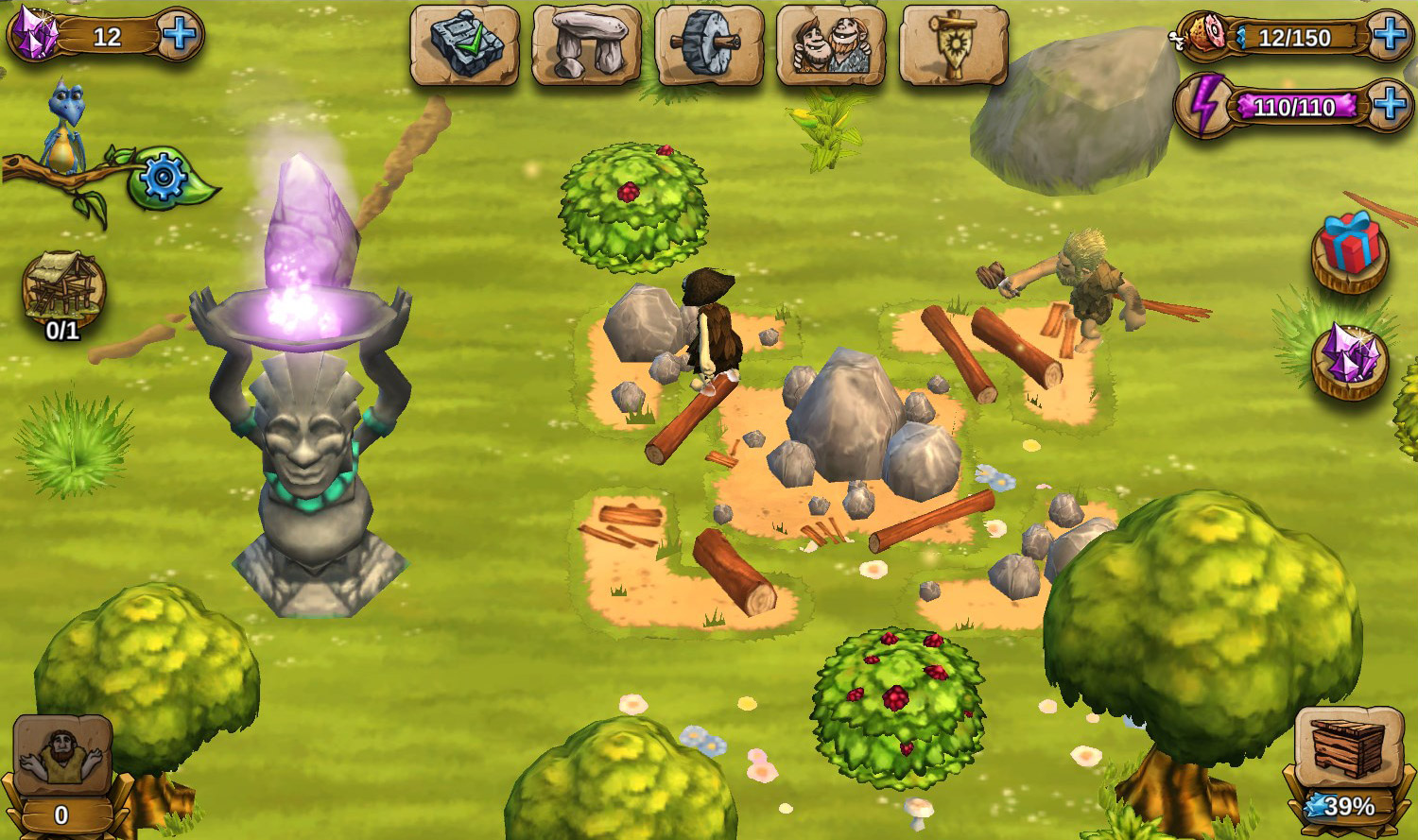 You are going to be the one to help set them straight. You are going to teach them everything that they need to know, giving them the tools to progress faster than any other cavemen. Watch as they grow and flourish, and become far greater than they ever were before.
The basics are going to be starting a fire, hunting, collecting berries, and doing everything they need to do to survive. Teach them these basics so that they are not going to starve. With your help, they can progress.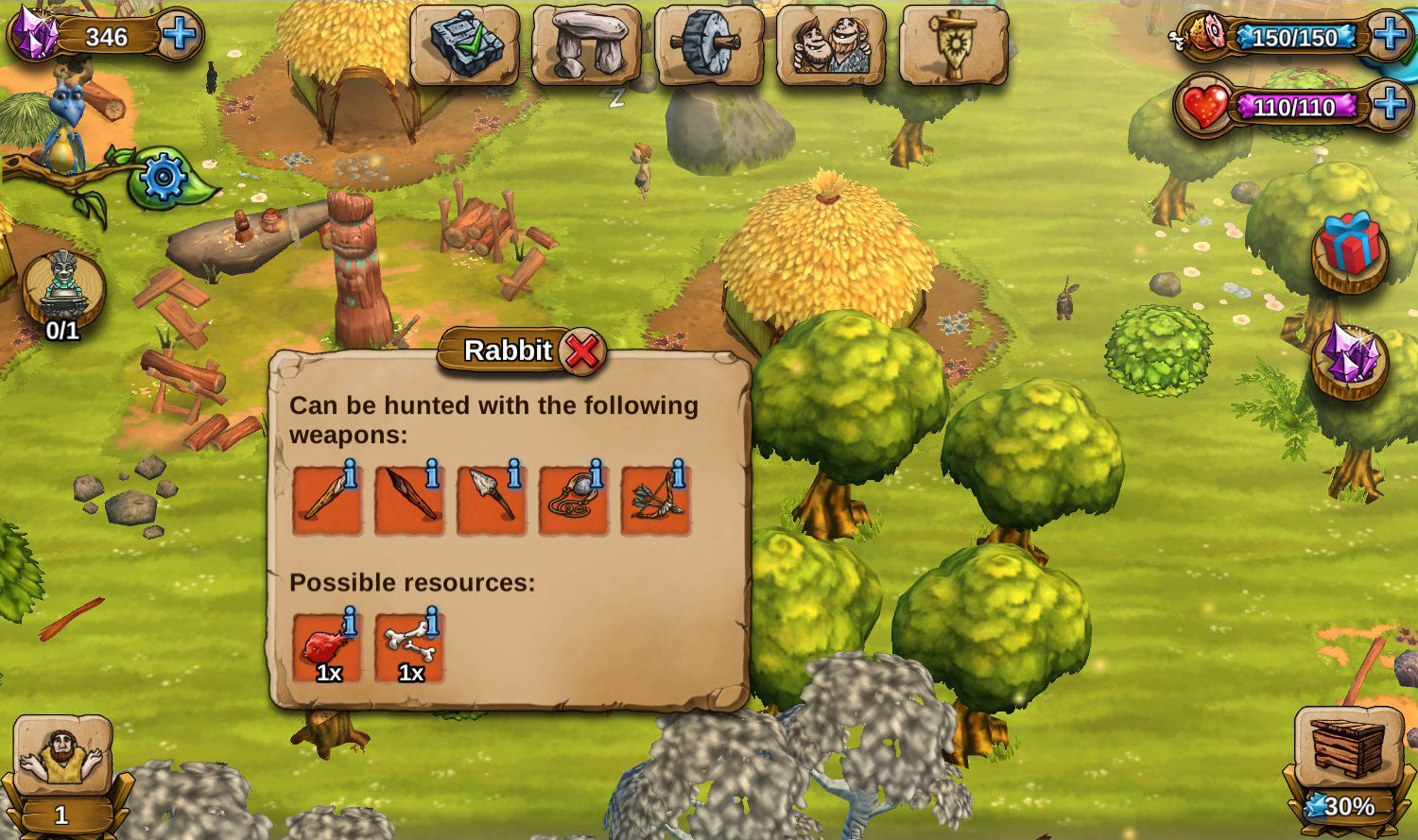 Of course, all of that requires other skills. Hunting, for example, requires knowledge and use of tools, like the spear. That, too, you are going to teach them about. Show them how to make and use one so that they can take down an animal in a hunt. This will feed their tribe for a long time to come.
You also want to make sure they can collect other food, like fish and berries. As these are the major aspects of any early person's diet, you want to make sure they can get them. Teach them how and have them stock up.
Construction, too, is important. Teach them how to build the structures they need to survive, and those that may be important for them personally. Yes, you have the basics, but you also have a ritual site. Everything from huts for living to sites for religion, you are going to have them build it.
Here are more screenshots:
Stonies goes beyond survival. It is not just about learning how to build, hunt, and fish here. It is also about the community. For the people to survive, they have to reproduce. You are going to help them along with that by helping them fall in love. This is an important piece of the tribe's future. Without it, there is no future for it at all.
There is so, so much more to the game. This is a full and exciting management game set in the prehistoric time. It gives you the lives you would expect to see, and it keeps you engaged and wanting to help your people.
Stonies is one of those games you cannot help but love. Addictive and with a lot to offer, it is going to become your favorite game quickly.
Watch more videos on their YouTube channel: Stonies on YouTube.
Stonies is free to play.