The 2014 Game Developers Conference kicked off this week, and it's proving to be quite the headline maker!
Sony Finally Spills the Beans: Project Morpheus
We've been waiting for this day for months, and it turns out the rumors have been true. Sony revealed that it's building a virtual reality headset at the Game Developers Conference this week! And bonus – they're even letting conference attendees demo the prototype during the event!
Known as Project Morpheus, Sony doesn't plan to release the headset this year. However, they've given us plenty of information to drool over! The device is still in the works, but the end goal is to provide players with a totally immersive gaming experience. The device will be worn on the head and feature a 90-degree view field, all with a 1080p resolution. Sony is using a built-in accelerometer and gyroscope to track head orientation and movement, allowing the images to rotate around the player in real time.
Of course, Sony recognizes that no virtual reality headset would be complete without a totally immersive sound experience as well. The Morpheus features 3D audio technology that "wraps" sound around the head as it moves.
The headset will work with the DualShock 4 and PlayStation Move, and features a black and white design with blue headlights, giving it a decidedly futuristic appearance. Apparently, despite the fact that rumors have only been floating around for several months, Sony has been working on this for the better part of three years, so kudos to them for keeping their top secret project under wraps for so long!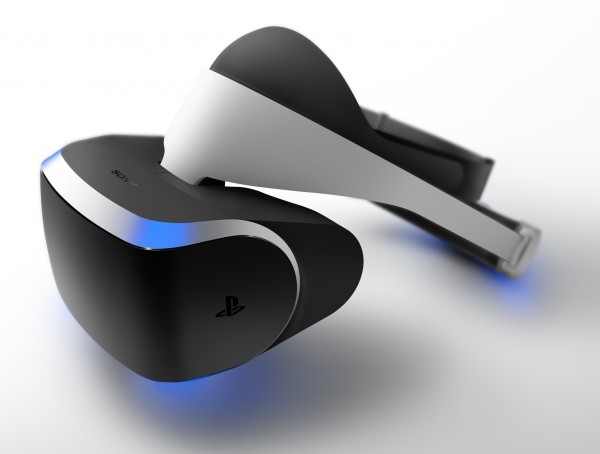 According to Sony, their goal is to turn PlayStation into the best place to experience virtual reality. Given other headsets and technology in the works, this is one lofty goal; however, Sony is known for innovation. If anyone can meet that goal, we're betting they're on the short list!
Now on to the nitty-gritty. Price. While release is still a long ways off (it won't happen this year, and Sony isn't providing any kind of release time frame, let alone date), initial excitement over this new device led to some concern. Namely, that it would be cost prohibitive for the average gamer to buy. So far, the only word from Sony is that it won't cost $1000, which was a concern for some given Sony's pricing on the HMZ head mounted display line. However, there's huge difference between a $900 piece of equipment and a $100 one, both of which fit into the "under $1000" range. And per usual, Sony opted to be a bit vague.
The exact quote from Shuhei Yoshida, president of Sony Worldwide, is that a $1000 price point "doesn't necessarily indicate the pricing we're gonna have." So this could go either way. However, with the other virtual headsets in the works from newcomers, and one rumored from Microsoft, Sony will have to be competitive. And because Oculus Rift has already promised "reasonable" pricing on their upcoming headset, here's hoping that other developers follow them. Stay tuned!
Cross-Device Multiplayer Gaming
Google is planning to update Google Play, creating cross-platform support so users can take advantage of the multiplayer options in games whether they're using Android or iOS. So if your best bud simply cannot give up the iPhone, you'll be able to play against each other soon.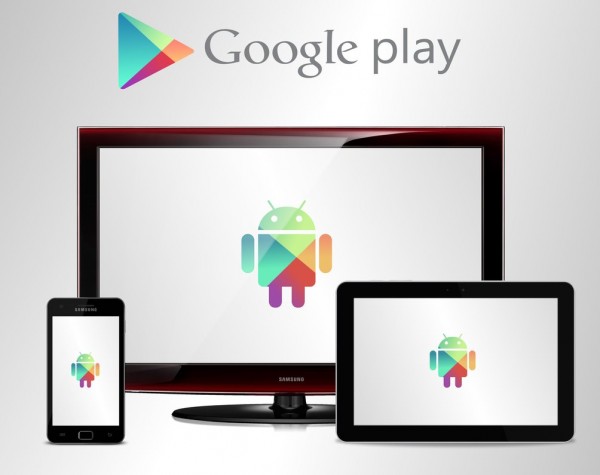 Updates to Unreal Engine 4, and a Competitor
Epic, which is responsible for the Unreal Engine 4 game engine, is finally opening its doors to the average game developer. What once was only affordable for big name studios can now be used by just about anyone, provided you're willing to pay the $19 a month subscription fee. On top of the monthly fee, Epic will retain 5% of the gross revenue resulting from any products built using the Unreal Engine 4 and sold to the public.
While this is an incredibly awesome update for anyone who loves trying their hand at game development, another game engine creator is offering what might be a better deal.
Crytek, developer of Cry Engine, is also opening its doors to anyone. And for only $9.90 per month and no royalty payments. While you can already use CryEngine for free if you don't plan on selling the results, this will give you the option to use your creations to make a name for yourself in the industry.
Of course, CryEngine and Unreal Engine 4 both have benefits and fallbacks. Which of the two is your favorite, and which one do you play to subscribe to?
We love to end the week on a high note, and we have plenty for you today. Read on! New Amazon Console? Well folks, it was bound to happen eventually. Of all of the internet / technology superstars, Amazon is one of the few that seems to prefer taking its time when developing something, rather […]