Here is a list of games that are similar to Pinky Distortion.
My Candy Love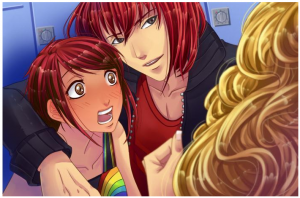 If you're looking for a game that focuses on the hottest things in school or going on dates, then My Candy Love may just be what you are looking for. You will find that it is mainly about flirting with a Japanese dating game theme to it. You will interact with it and have loads of fun.
Anticlove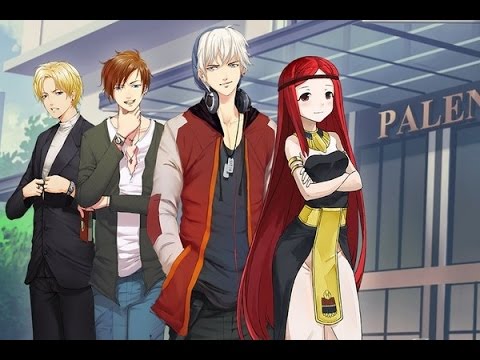 Welcome to Anticlove, where you will find a Research Center where you conduct studies to find various mysteries and you must solve them. This one can throw some challenges, but it keeps you busy for a long time and keeps the fun going. You will also find that looks can also be deceiving!
Always Remember Me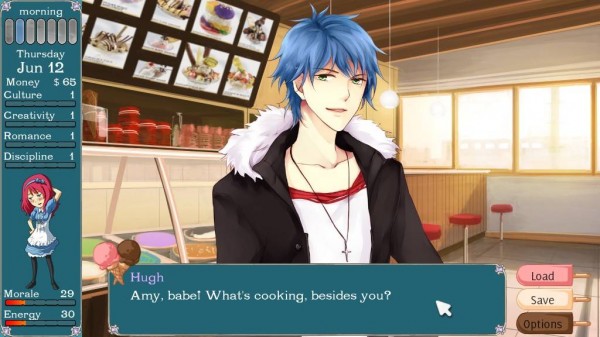 After Amy's boyfriend had a car accident he lost his memory, you take on the role of Amy and must decide to stick by his side in hopes that he recovers and eventually remembers who you are, or moving on with your life and leaving him behind. Which path will you choose?
Roommates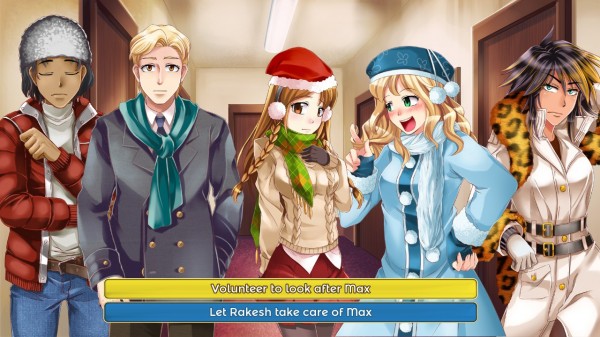 When it comes to living in a dorm room, things are never easy, including studying and focusing on things. Roommates gives you a taste of what this is like as you study for exams and try to get things done with a student body surrounding you all day, every day. Do you have what it takes?
RE: Alistair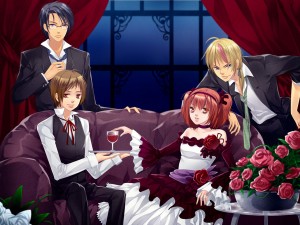 This is a visual novel that puts you right into the story trying to figure out the identity of the culprits. If you think you have what it takes, get started now in Re: Alistair and take on the role of Merui who's real world and online world combine, something that she does not like.
Katawa Shoujo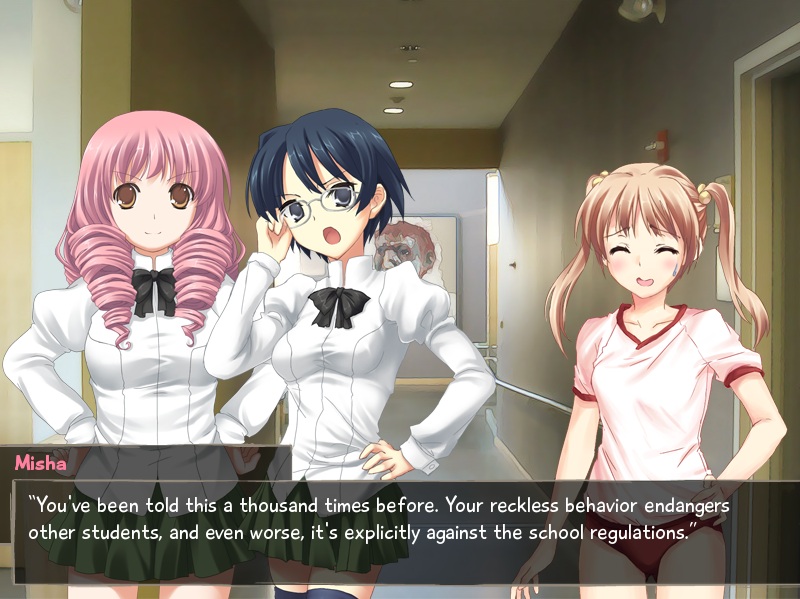 Katawa Shoujo brings you a visual novel in the bishoujo-style. It is set in fictional Yamaku High School located in Japan, a place for disabled kids. You will find that it focuses on how life can quickly change for anyone, making it fun and educational all in one great package!
Be My Princess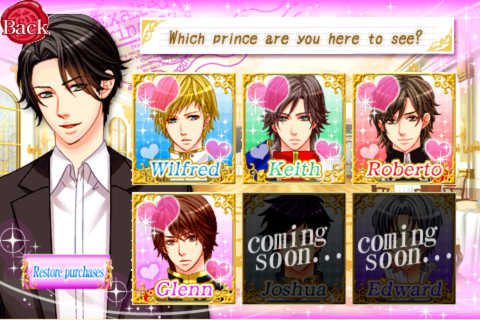 If you are looking to become a fashion designer and don't currently have the means to do so, don't give up, try Be My Princess. You will start out as a simple fashion designer and work your way up to having a castle and a prince too! If this sounds like a blast, don't wait and try it out today.
The Flower Shop: Winter In Fairbrook
If you love dating sims but tired of following a single story and want to branch out, then The Flower Shop Winter in Fairbrook is the one for you. You are going to notice that it takes the best of a dating sim and farm sim, combining it for a great package of fun.
Other Age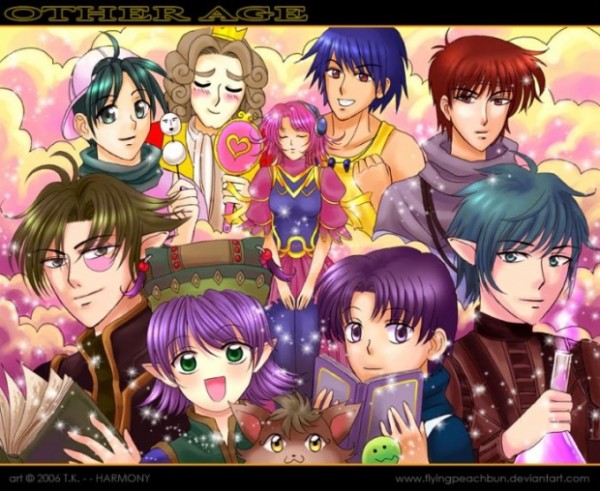 Introducing Other Age, a game that is focused around a princess that is wanting to find a suitor. You will be taking on the role of the princess and following the storyline as she searches for the suitor of her life. You will find there are many games and things to keep you busy for hours.
Anton's Vacation Episode 2
This is a visual novel mini-series that mixes the best of novel and game together to become a large story with a small amount of interaction from the players. If you are the type that likes to follow the storyline more than playing around, then Anton's Vacation Episode 2 is for you.
Frozen Essence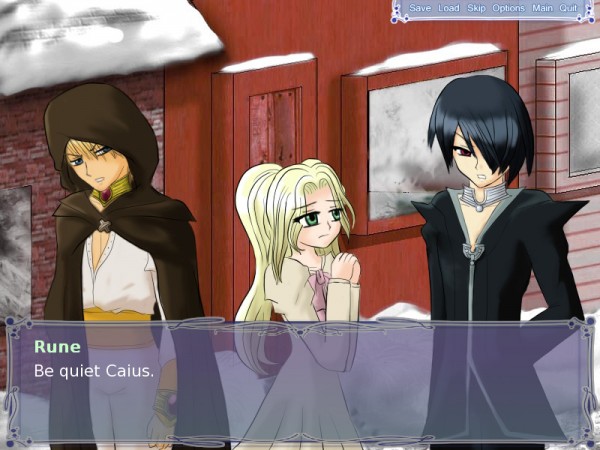 Frozen Essence is going to have you following an interactive story in the form of a visual novel. You will find that you start off with a protected character, that's right you have your very own bodyguards! You will be able to obtain four other characters along the way too.
Love and Order
If you have ever seen the show Law and Order and think it sounds very close to this title, then you would be correct as you are going to be working in an office setting at a law firm. Your goal will be to choose a date at the office from the four options available to you, who will you choose?
Spirited Heart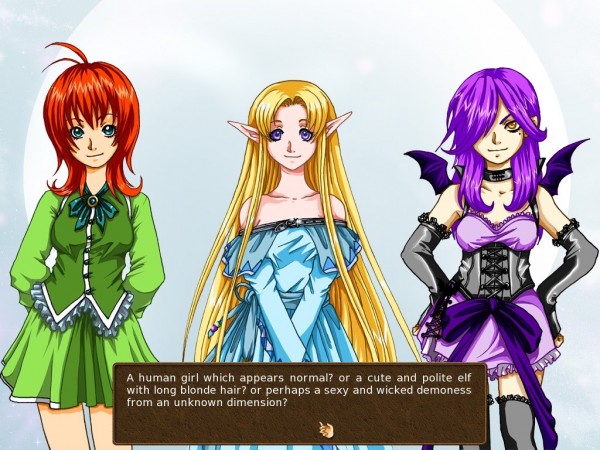 In Spirited Heart you are going to find a romance simulation that keeps you busy for hours, even days as you deal with the daily activities of work and life, love and more. You will have the chance to enhance your character's abilities as well by increasing skills and working.
Date Warp
If you are looking for an adventure and a way to pass your time, then Date Warp is for you. It will have you finding love, or a dark path depending on what choices you make. That's correct, your actions in the game will determine how the storyline plays out for you, so choose wisely!
Summer Found Me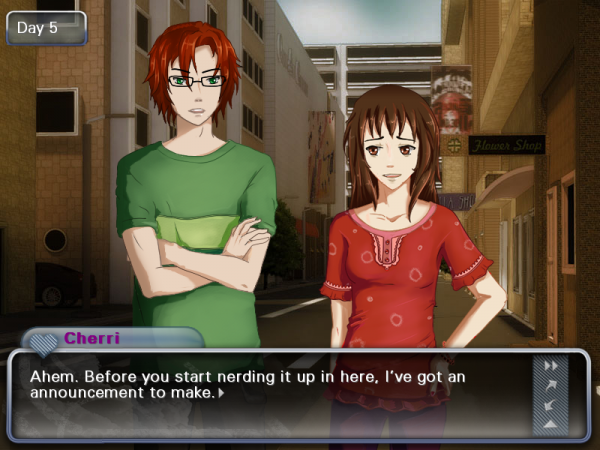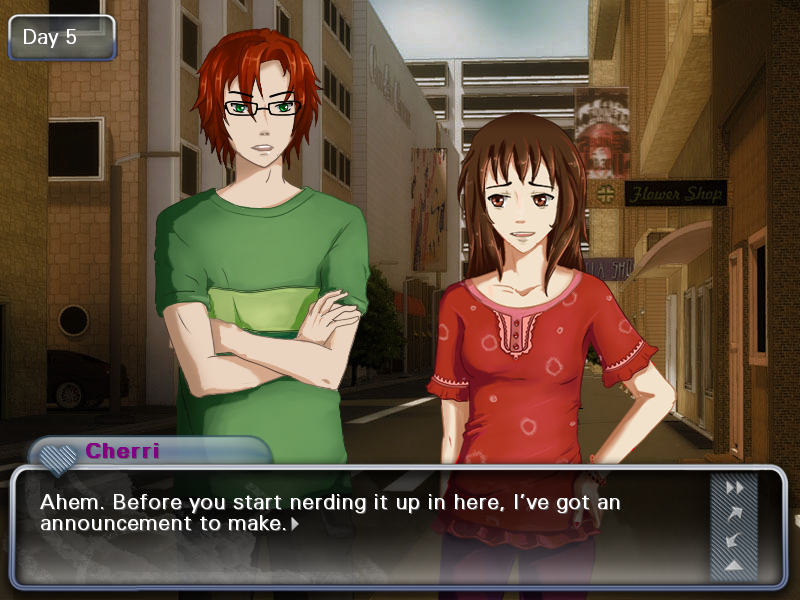 Welcome to Summer Found Me, where you will take on the role of Iris who is a girl that's ready to finally confess her love to a boy. The issue is, this boy is leaving for college and she does not have long to figure out how to tell him how she feels. You must help her, if you can!
For more games like Pinky Distortion, check out the Flirting Games category.