Here is a list of games that are similar to Freggers.
WoozWorld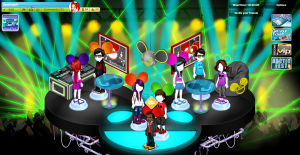 Welcome to WoozWorld, an online environment that allows you to hang out with your friends from all over the world while you customize your Unitz with various items and furniture. There are Nationz, but you can create your own content as well, and it is encouraged!
Our World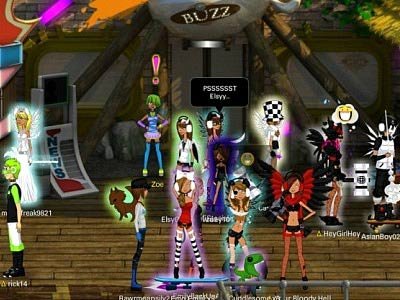 Introducing Our World, a place with all types of lounges where you will be able to chat with friends, make new friends, show off your newest outfit and even comment on other peoples great fashion appeal. You can talk publicly or privately, and you get challenges in the inbox.
Club Cooee
Get ready to create your avatar and then build your virtual home. You will also be socializing with people from all over the world in real time! It doesn't take long to install Club Cooee, but you will find yourself spending hours in the 3D environments.
Smeet
This free browser based world is becoming more popular every day and makes a great escape when you're stuck in the house. One of the major features is the community, which is one of the biggest in an MMO. This meas you will make friends worldwide.
Habbo Hotel
Get ready to spend hours exploring the world and traveling various countries right from your home. You will get the concept of what these countries are actually like, and it's great for anyone. There's 30 hotels that represent counties such as Norway, UK, and the US.
Secret Builders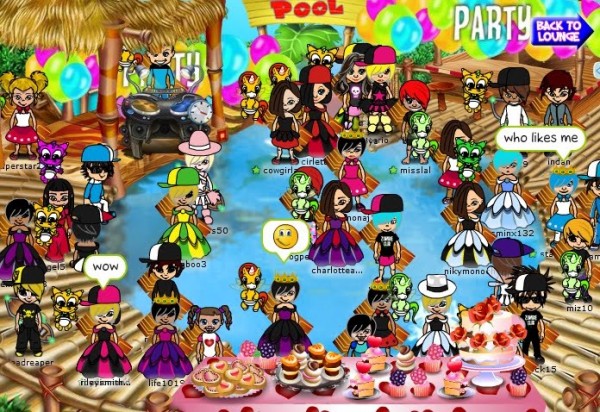 Secret Builders brings you into a virtual world filled with socialized activities that are fun, but also educational and comical. You will find this focuses on hanging out with friends while creating your character the way you want, including dressing them up and much more.
Virtual Family Kingdom
In Virtual Family Kingdom you will find yourself creating a fun environment that all can enjoy exploring! It is limited to imagination and everyone can find something fun and exciting with the latest in online technology. Be careful, you may forget about how long you spend on here!
YoWorld
Formerly known as YoVille, YoWorld allows Facebook users to spend time in a virtual world where fun and excitement awaits. You will be able to work or play, and even chat with others here. Start buy creating your virtual life, and then work to expand and make it even better.
For more games like Freggers, check out the Social Worlds category.