Here is a list of games that are similar to Frozen Essence.
My Candy Love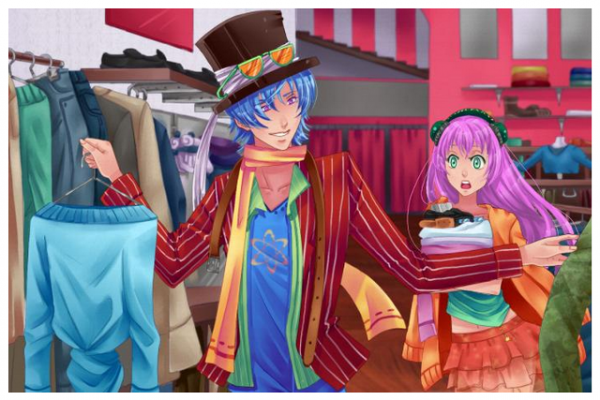 Welcome to My Candy Love where you will make your character, even choose the zodiac sign, hair color and style, personal style and more. You will have a room that you are able to decorate as well, and as you advance through the adventure you will earn more stuff.
Other Age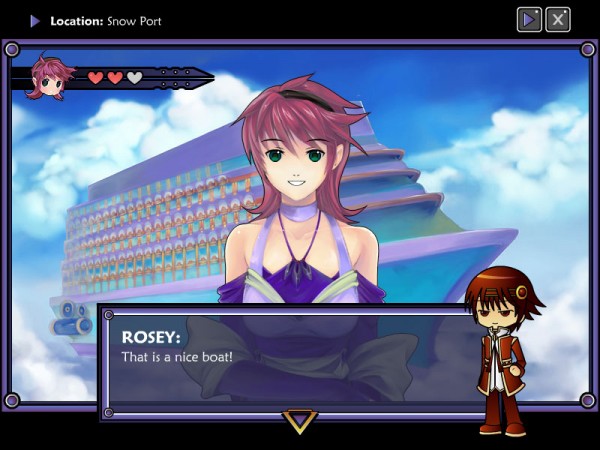 It is the princesses 16th birthday, which means it's time to find the perfect suitor. You will play the role of the princess and you have to help find the suitor. You will talk to various men, learn about them and find out what they enjoy doing. Once you find the one you will realize it.
Roommates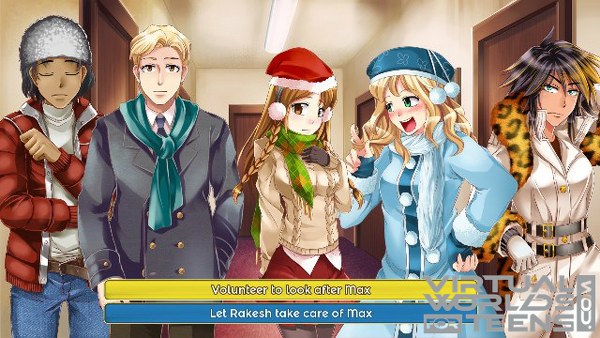 Experience the challenges of the college life, from juggling schoolwork to trying to have a social life. Roommates allows you to choose your character, your job, even you classes and friend. It has a great storyline and you will spend many hours in this simulation.
Always Remember Me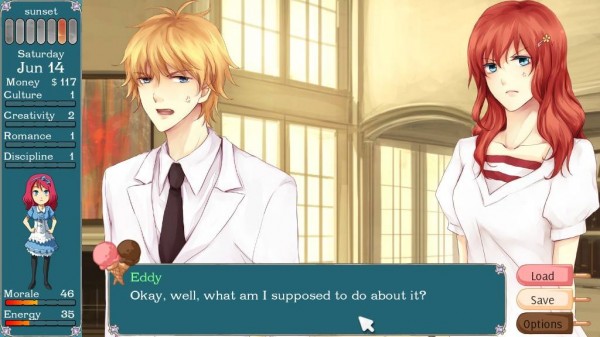 Introducing Always Remember Me, where you will enter the story of Amy who's boyfriend was in a tragic accident and left without memory. You play as Amy and have to decide if she will stay by Aaron's side and help him remember, or move on with her life and leave Aaron behind.
Loren the Amazon Princess
This visual novel is combining the elements of RPGs and classic gameplay while taking on on a great adventure. You will battle monsters, and it all starts by choosing your character. The character you choose changes the outcome, and there are many that can occur.
Katawa Shoujo
This is a visual novel that takes place in Yamaku High School, a fictional place, that is somewhere in Japan and helps disabled kids. You will find the storyline is fun, but also shows just how much life can change instantly as you help Hsiao Nakai through a tragic time in his life.
RE: Alistair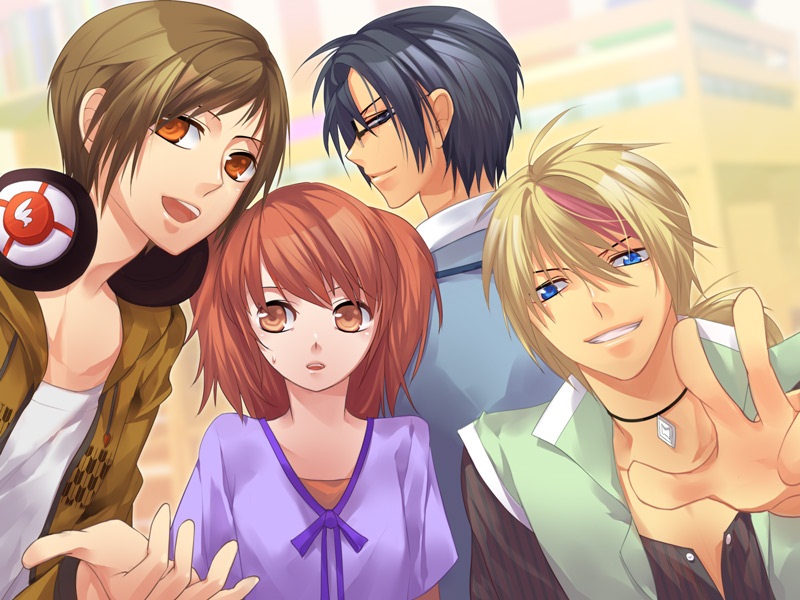 If you are the type that can't help but lose track of time in a fun virtual reality, you're going to enjoy Alistair. You will have many paths to take and options to choose from throughout your gameplay, so getting bored won't be likely with this visual novel storyline.
Summer Found Me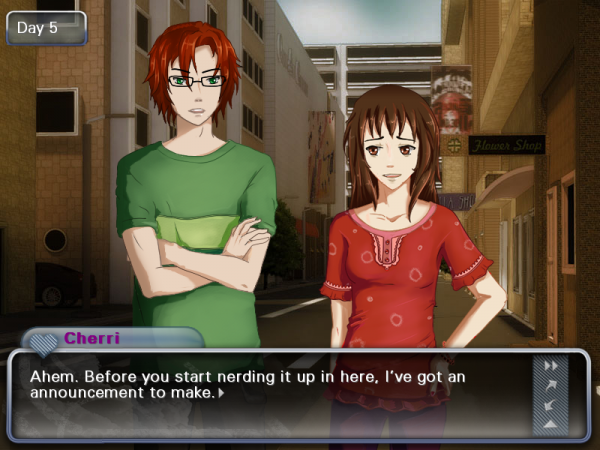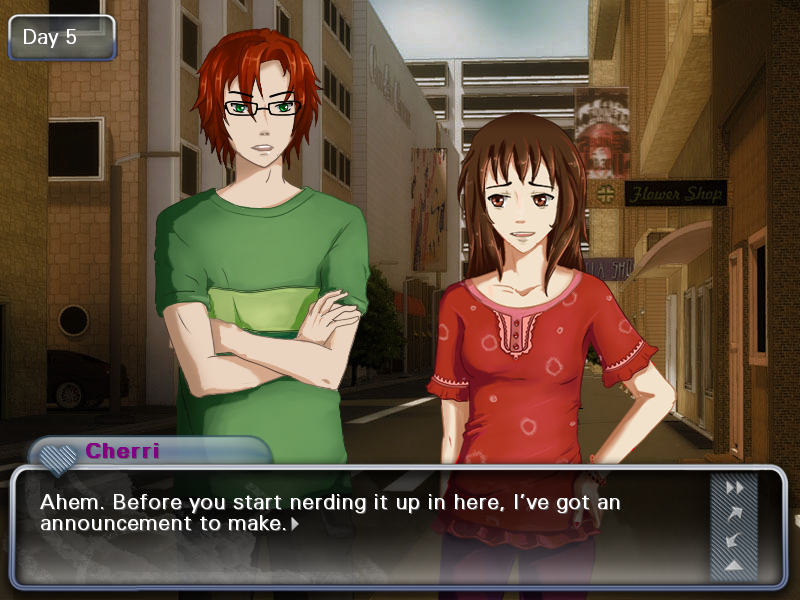 Get ready to take on the role of Iris as she tries to prepare for confessing love to Alden before he heads to college. This visual novel is interactive and anything from straightforward as you advance through the storyline. You experience love, heart ache, relationships, and more.
Be My Princess
Are you looking to be a fashion designer or even a princess located in a mystical land?  You won't want to pass up on Be My Princess then as you live in a castle and pair with a handsome prince. You start as a fashion designer, and work your way to being at the castle working for Monsieur Pierre!
The Flower Shop: Winter In Fairbrook
Welcome to The Flower Shop: Winter in Fairbrook, a dating sim that combined farming simulation to make a unique gameplay. You won't be on a single path of no job, nothing to explore and only having a few characters to talk to. You will have many people, and a storyline that offers much more.
Spirited Heart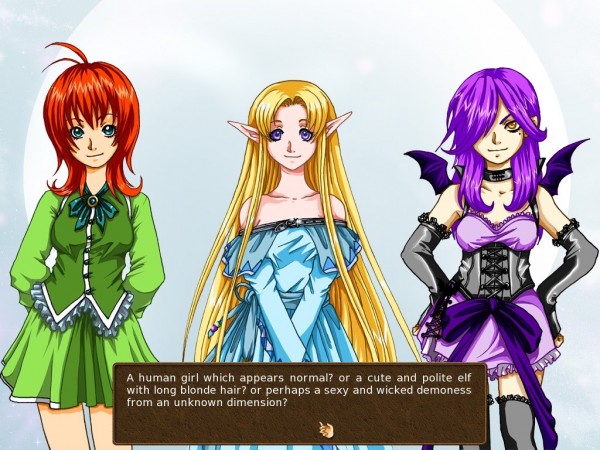 In this romance simulation you will encounter love, work and other things life throws at you. It's mainly based on romance, but it allows you to enhance your character, skills can be increased, and you will be able to enjoy each part rather than having to focus all on the love.
Date Warp
The storyline in Date Warp is going to keep you busy as you find various things to do. You could go down a dark path, or maybe you won't. Your actions will determine which path you end up on in this interactive novel. You can affect the outcome as you progress through the story.
Cinders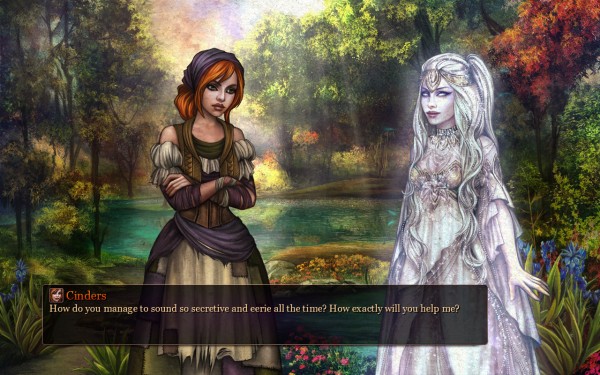 This is a modern version of the classic Cinderella. You take an adventure through Cinders life (Cinderella), expect this time she takes a stand rather than being submissive. This story allows you to interactive and have an influence on the overall outcome! That means all your choices could mean a different ending.
Love and Order
In case you wasn't able to tell from the name, this one is based on the Law and Order show. You are a member of a legal team, while doing your cases you are also looking for the right love. You will have to juggle work and finding your suitor at the same time, something that is more manageable in the game that reality.
Lucky Rabbit Reflex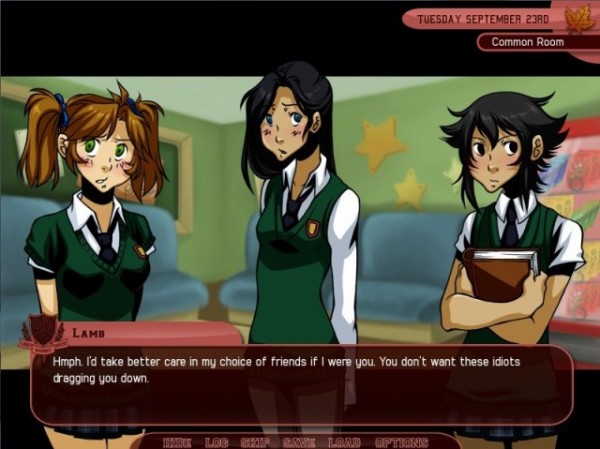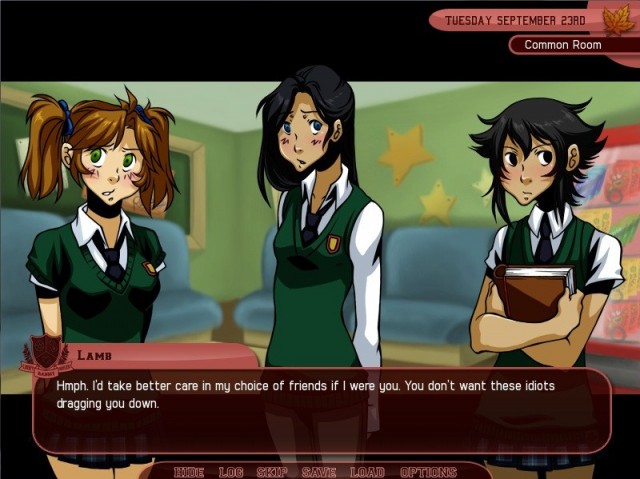 Lucky Rabbit Reflex brings you a fun dating simulation where you take the role of a 17 year old girl that is nearly out of high school and wants to find the love of her life, friends, and experience things that she can remember for years to come. You will unlock things along the way and meet other students too.
For more games like Frozen Essence, check out the Flirting Games category.