Here is a list of games that are similar to Alvin and the Chipmunks: Chipwrecked.
Karaoke Joysound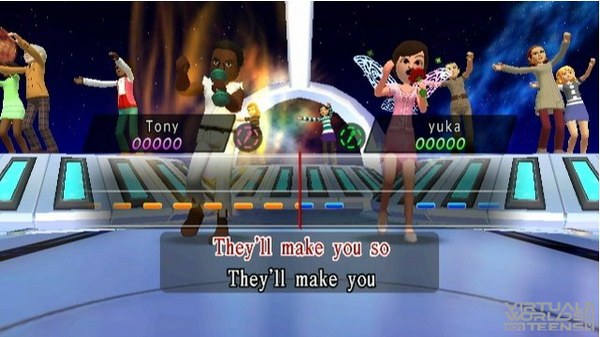 Do you like to sing, but don't like big crowds? Now you can take part in karaoke right in your living room with Karaoke Joysound. You will have access to over 1,000 different songs and you will even be able to challenge your friends against your awesome vocals! This may be the best Wii sing-off of all!
SingOn
Introducing SingOn, a great way for friends and family to come together with your favorite songs of all time! You will be doing karaoke, who doesn't love to do that? The library of songs has a large selection to choose from, there is little chance of you getting bored as you challenge friends.
Rock Band 3
For everyone who loved the first two Rock Bands comes the third installment, and it's even better then ever before! You have a new selection of songs to play along with as you and your friends create your living room band. In addition to previous installments, now you can share your lists and more.
Karaoke Revolution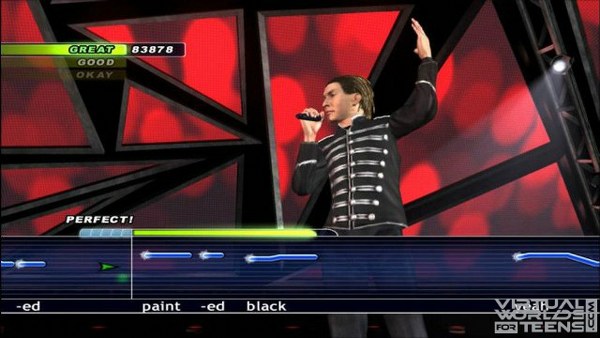 Welcome to Karaoke Revolution, where you are mixing the best of two worlds, Dance Dance Revolution and of course, karaoke! Now, you may be wondering just how something like this works, right? Well, you choose your song and start singing, simple huh? Your voice is compared to the correct sound pitch, and you're rewarded the closer you are.
Lego Rock Band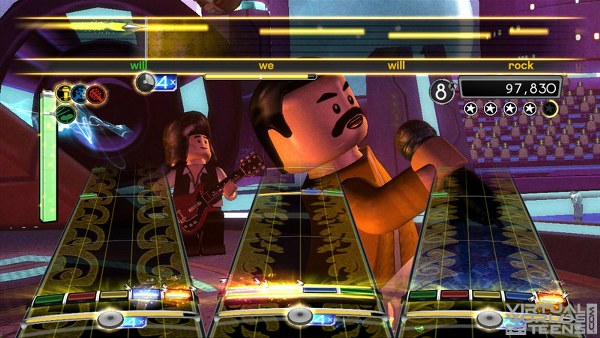 For all you Lego fanatics out there, here comes a Rock Band version you are going to love! This installment mixes the Lego and Rock Band franchises for a fun experience, as you get to build your star, customize things and more as you play through the various levels you collect more Lego studs.
SingParty
SingParty will put you into a virtual world that's all about karaoke, are you ready? You will be interacting with your friends, even family members and have fun doing it. There is no judging with this game, so it doesn't matter how you sing, as long as you are having fun doing it! Get it on the Wii and just have a blast.
Big Time Rush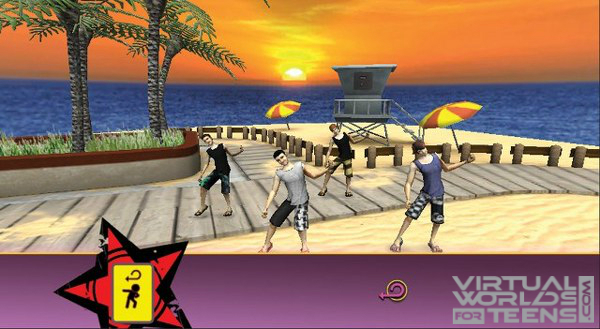 In Big Time Rush, you will be singing along while trying to be as accurate as possible. You won't simply be singing though, there are some cool effects to accompany you and keep you visually entertained as well. If you're a BTR fan, you will want to check out this karaoke fun.
Sing 4: The Hits Edition
Sing 4 is all about the four, you get to choose from four various modes and you are able to play with up to 4 people at a time. You will be singing along with songs from various genre such as Country, Hip-Hop and more. There are more than 40 songs to sing with, so you won't be bored.
Michael Jackson: The Experience
Michael Jackson is a big name in music and will forever remain in music history, just about everyone knows the name and many love his music. Now you can play along as you try to sing and dance like him in Michael Jackson: The Experience! It will also help teach you some of his best known dances.
Singing Superstar
If you simply love to sing, then Singing Superstar is one you will want to try out. You will be able to get going in just minutes and it can be played on the PC. You're able to choose music from your very own collection, or purchase new songs in the music library. Grab some friends and have a party!
Grease Dance
If you are a fan of the movie "Grease", then you will want to try out this fun experience that throws you into everything that you love about it. You will get to dancing to all your favorite songs, which you may do with the movie already, but the game will be judging you on your moves!
Boogie SuperStar
Boogie Superstar puts you right in the spotlight of being the superstar. It's an experience that focuses on what it takes to become a superstar, and you'll be singing and dancing your way to the top. The song library is filled with some of the coolest hits, and it's great for friends and sleepovers!
The Black Eyed Peas Experience
This dance entertainer will convert your living room into a dance studio as you begin following the dance instructions that appear on the screen. You will be judged based on how accurately you nail the moves. If you are more for the fun of it, they also have multiple options, so you don't have to worry about being serious all the time!
The Beatles Rock Band
In this version of Rock Band, up to 6 people will be able to play with up to 3 controllers (Microphone, Guitar and Drums) If you love The Beatles, then you will love the song track that comes with The Beatles Rock Band too. Simple grab some friends and set up the controllers to get started within minutes!
SingStar Dance
Are you big on singing, how about dancing? If you enjoy doing those things, and you like hanging out with the family, grab them for a fun family night with SingStar Dance! You will be able to test your dance skills, and see how your family matches up. If you enjoyed previous SingStar, you will love this version!
For more games like Alvin and the Chipmunks: Chipwrecked, check out the Singing Games category.