Here is a list of virtual worlds that features Christmas outfits, items and games for girls.
Barbie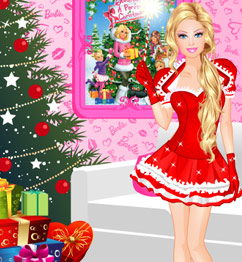 The world virtual world of Barbie allows you to make your own doll and Barbie house however you want to.  You can also chat with your Barbie friends and adopt pets!  It's a great way to make new friends and play with old friends too!  This is a very popular and fun game!
Movie Star Planet
If you've ever wanted to be a movie star than this is the game for you!  You can dress your character however you want and as crazy as you want.  By playing different games and competitions you earn coins to buy more clothes and tricks to help amp up your new movie!
StarDoll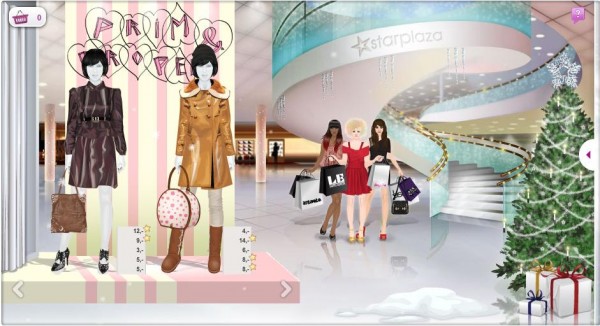 If you like dolls and dress up this is the perfect game for you.  Your avatar is created from hundreds of choices, including hair, eye color, and eyelash length.  Once your avatar is ready to go you can start to dress her up like any number of top musicians!
Lady Popular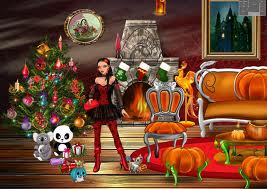 There are literally hundreds of different styles, from rocker to girly-girly to tomboy! There are also high-end styles and specialty clothes, including Arabian Night, Egyptian Queen, and even Cat Woman inspired outfits! And you can change anything and everything whenever you want!
Miss Bimbo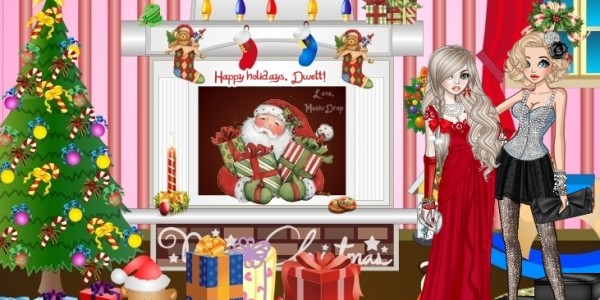 This is a great girl game and allows for you to socialize, learn, and interact with people.  You also have to complete individual tasks that can sometimes involve other bimbos.  This is a great game for those looking to learn but that also love fashion.  This free game is safe and offers a fashion community.
Our World
Join a virtual gaming lounge that will keep you up to date on all the most awesome virtual clothing, play different mini-games, and even make brand new friends all around the world. Complete challenges to earn great rewards that you can use.
WoozWorld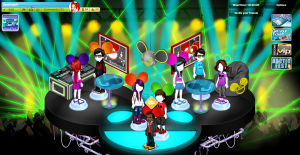 Create your very own avatar and their own home and get ready for lots of fun. You will be able to earn Beex and Wooz to buy things with, watch videos, play lots of games, and even complete missions and batted your friends and other people to Spellz Battles.
Oh My Dollz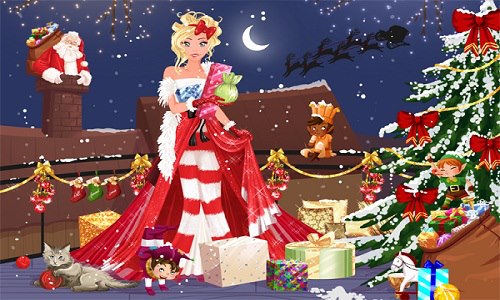 In addition, there are lots of decorating items that you can use to pimp out your home. Best of all, you will love socializing with friends all over the world while playing Oh My Dollz.
Christmas Shopping
Christmas Shopping – Mrs. Claus needs your help! Before she can go out and do her shopping, she needs to clean the room and get everything ready. Once you are done helping her with that, help her to get dressed and find a great outfit to wear. With everything ready, she can finally go out and do her shopping.
Christmas Party Cleanup
The party was great and everyone had fun, but Rebecca is going to be in trouble if her mother comes in and sees the mess that is left behind! To make sure that Rebecca does not get into trouble, help her to clean up so that everything looks perfect, just in time for her mother to show up and not even notice a difference.
Christmas Memory Game
There are some Christmas games for girls, some for boys, and even some for adults, but this one is for the entire family! Play this matching memory game and try to win by matching all of the cards that you have. Be quick and remember well, because your score depends on how well you do!
Church for Christmas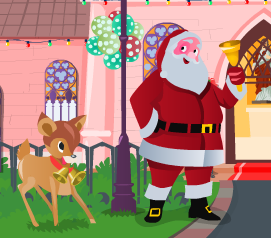 Kathleen is a great designer and has been chosen to decorate the church just in time for Christmas! While she is great and loves games, she still needs your assistance to do the job well. Give her ideas and help her to create something attractive that everyone is sure to love.
Christmas Toystore
Santa does great work in the North Pole creating new toys for children all over the world, but that is not enough for him. He needs to do more, and has chosen to do this by fixing broken toys. Help him to do this and to help the children across the world so that everyone is happy and has their favorite toys!
Christmas Story. Find Objects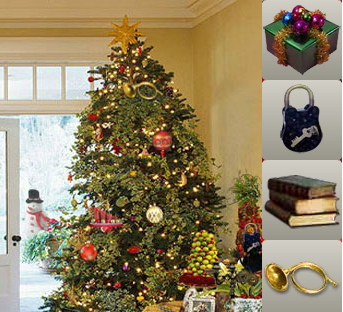 Finding the hidden objects is your objective in the game. To do this, you need a good eye and a lot of patience. This is one of those Christmas games that takes skill and effort if you want to succeed! If you are having troubles, you do have hints available to help you.
Christmas Express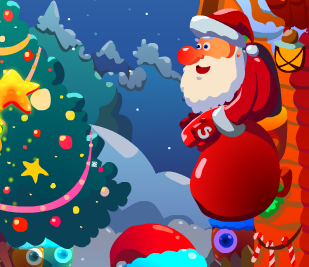 Oh, no! Santa might not make it in time to deliver presents to the children across the globe! To make sure that this does not happen, you need to help him do his job. Using the trampoline, get the presents to Santa and into his bag of presents so that he can hurry up and go.
Christmas Model Makeover
Everyone has to look beautiful! In this game, you have to help a model to look her best so that she can do her job as a model. Clean up her skin and give her a makeover to make sure that she looks beautiful and ready to go out, be photographed, and stun everyone who sees her.
Christmas Cake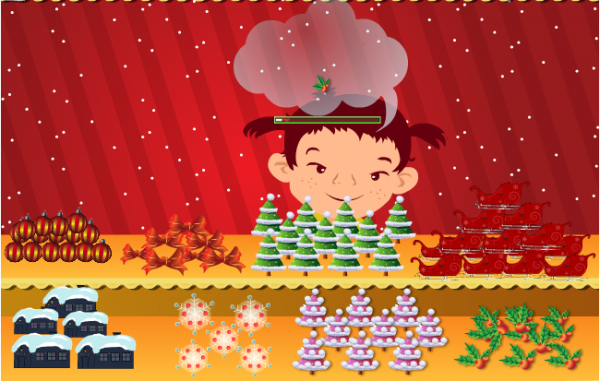 It's Christmas season once again! Now every kid in the neighbourhood is craving for sweets and the nearest shop they can find is yours. Serve them the candies and cakes that they are asking for and don't keep them waiting if you don't want to see them crying.
Christmas Gift from My Mom
Christmas Eve gave you a wonderful new present, a puppy! While it is adorable and fun to have, you do need to take care of it. To do this, you can bathe it, feed it, and have fun. If you succeed, your puppy will be happy and you will be able to enjoy it even more.
Need a list of fun entertainment for the next holidays? Check out this list of Holiday Games.