Here is a list of virtual worlds that features Halloween outfits, items and games for girls.
Miss Bimbo
A fashioned themed game that allows you to communicate with others and raise your "bimbo", or your personalized character. It is completely free to play.  In this game, you complete various tasks and watch over your bimbo, taking care of all of her necessary activities. This is even good for Halloween games for girls.
Movie Star Planet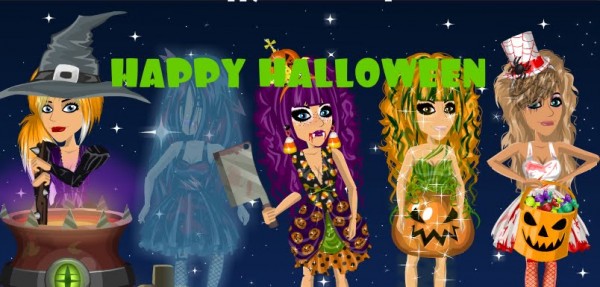 Live the life of a movie start in this glamorous game. Create your avatar and then explore this glitzy world, completing challenges, playing mini games, making movies and win parts. Socialize with the many different players of this game and make new friends as you catapult to fame.
StarDoll
Dress up and design your own clothes in this one of a kind game. Make your avatar and then start trying on all of the various fashions. This game features fashions from famous pop stars like One Direction and Rihanna. For some holiday themed fun, dress up your dolls in cute Halloween costumes.
GalaStories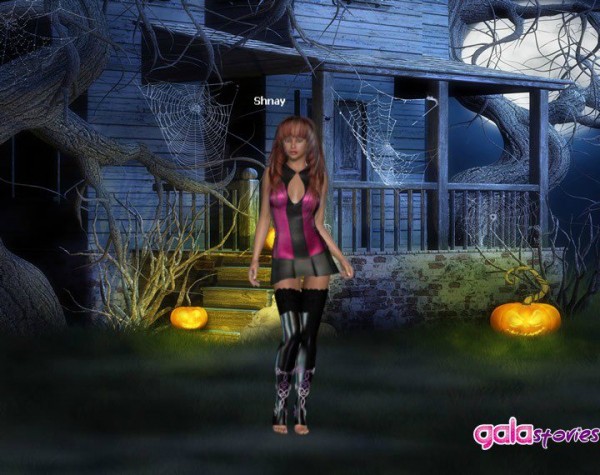 A game playable through Facebook, Galastories allows you to create trendy fashions using your own creative vision. You get to choose of two different models in the game. Face a variety of challenges to reach fashion superstardom. For Halloween choose dark, scary outfits to fit the holiday.
Doll and the City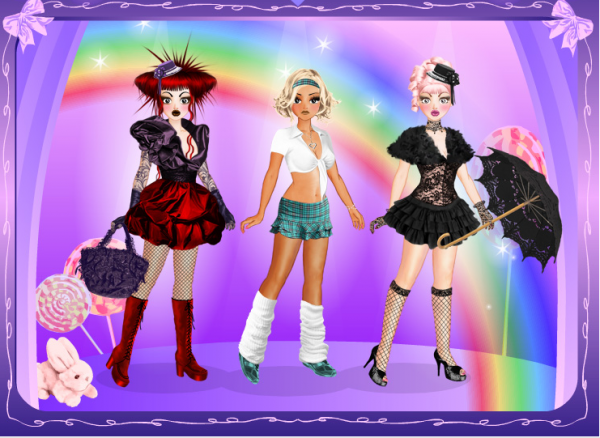 This game combines, fashion, urban life and dolls in one. Dress up your doll and make here go out on various jobs including babysitter, make up artist, secretary or dress maker. Earn city dollars by doing these jobs and fame points daily log ins to win extra features in the game.
Oh My Dollz
A social game which includes dressing up, exploring the city, doing your dolls hair and make up along with MMORPG elements. Choose from hundreds of items to dress up your doll, and customize her apartment as well. During Halloween, pick spooky outfits for your characters to give a fright.
Mall World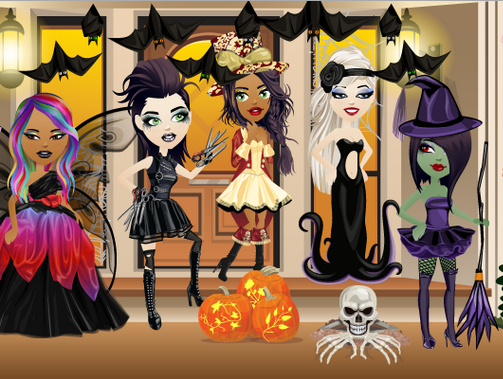 Run your own mall boutique in this fashion themed game. Sell the items that you like, run fashion shows in your store, and earn money to make your business the top business. Help customers find the perfect outfit for their style. Also, there are fun mini games to enjoy in this Facebook fame.
Our World
Enter a virtual gaming lounge that will let you make friends, talk about virtual clothing and even play various mini-games to keep you busy for hours on end. You can even private message other people and have challenges to complete for awesome rewards.
Lady Popular
Everything is customizable in this fashion centered game. There are millions of combinations for different outfits and lots of hairstyles, make up, and clothes to choose from. Once your avatar is dressed up, take the town and explore the many different sites while showing off your awesome look.
SocioTown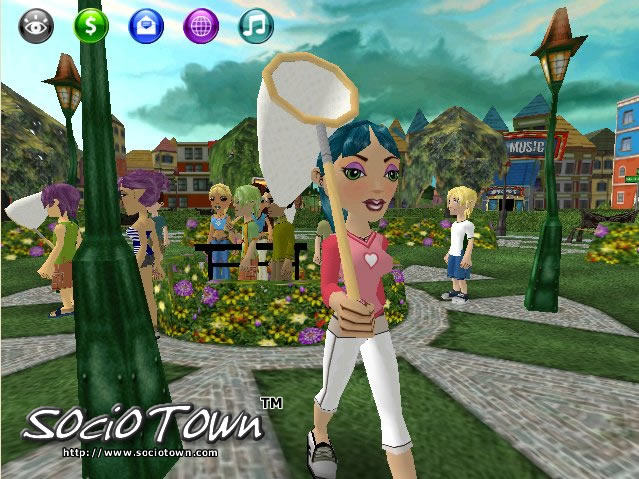 Enter a world that is all about catching bugs, fishing, going on special missions, and even working your way up the social ladder. You can earn experience points, level up and even have a variety of different jobs. Meet new people and have a lot of fun.
WoozWorld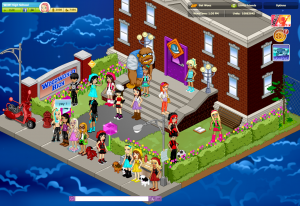 If you are looking for a place where you can chat with friends, customize your own unitz, and even collect items from all over the gaming world, then WoozWorld is just what you are looking for. You will be able to meet new people and design your own apartment.
Haunted House Quest for Magic
In this spooky game, explore a haunted house to find a magic book. The gameplay is simple for this game; you simply find the hidden object in each room to move on to the next room. Eventually, you will find the magic book and unlock all its secrets. A wonderful Halloween game.
Spooky Spiny Cupcakes
Halloween is the perfect time to make spooky treats. In this game, you can combine the ingredients to make your own batch of spooky cupcakes. Just click on the ingredients, mix the batter and create the perfect ghastly treat. Don't worry—the cupcakes are safe to eat and don't have any weird ingredients!
Halloween Adventure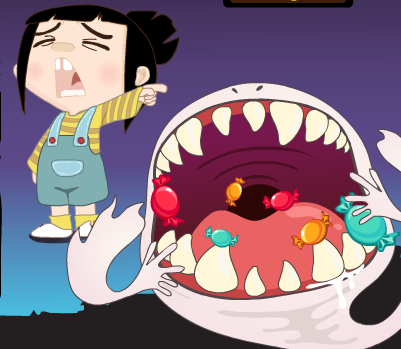 On Halloween night,It is filled with a festive atmosphere on the street. A little girl was walking in the street lonely, there were many beautiful candy on the passing road, she wanted to eat all the candy ,But at the same time, she also needs to avoid the monsters from the corner to prevent the candy to be snatched by monsters.
Halloween Candy Shop 2
Run your own candy shop in the city during the time of year when people want candy the most. It's a one man (or woman) operation and you are solely responsible for serving all of the customers. Make sure that they have their sweet tooth satisfied to win this game.
Button's Halloween Dress Up
Dress up girls in all types of cute Halloween themed outfits. Pick from a variety of clothing, hair and accessories to create the perfect look. Dress her up in the correct item and you will get the special item. Try out all different types of combinations for fun.
Need a list of fun entertainment for the next holidays? Check out this list of Holiday Games.