Lots of changes are coming towards the end of Spring throughout the Summer. But before we get started, an interesting tidbit for all of you virtual reality fans out there. Stanford University will be releasing the original source code for the first virtual world ever created back in 1978. There's no release date yet, but it will be fun for developers and aspiring game creators to have a peak into the source code that ultimately led to the virtual reality and games that we know and love today!
EA Cutting Down Online Gaming June 30th
EA recently announced that it will be eliminating the online versions of some of its most popular games come June 30th.
Why? GameSpy, a third-party technology used by various gaming publishers and developers to host their online services, is shutting down its servers on May 31st. The owner, Glu, has noted that it's shutting down the service in order to focus resources on their own products.
The shutdown namely affects older games, with developers, including EA, having difficulty creating a platform that supports them. Of the EA games losing online functionality the most notable are Battlefield 2, Command and Conquer: Red Alert 3, Crysis 2, Need For Speed: Hot Pursuit 2, Star Wars: Battlefront II, and Neverwinter Nights 2. You can read the full list of EA games affected here.
Of course, EA isn't the only developer that's relied heavily on GameSpy for its online platforms. Nintendo, Konami, Ubisoft, Gearbox, Capcom, 5th Cell, Koei, Firaxis, and other developers also utilize the technology, and each will be shutting down games or adjusting available services differently.
Hopefully, the change isn't permanent, and EA and other developers will find another host in the future. But as of now, you only have a little over a month to play many of your favorite games online.
But on that note:
Free Games to Check Out
Despite the shutdown of GameSpy, there are still endless online gaming opportunities on the web. Here are three of the most notable, and free, options to check out this week.
LongStory: Make your way through the romantic life of a teenage girl with this game-style novel. The main character returns to her former high school after spending a year overseas, and is faced with exploring her relationship options back home as well as integrating herself back into everyday teenage life. Intelligent and engrossing, LongStory features exceptional writing and even a few mysteries, keeping you enthralled for the long haul.
Nau(l)t Nipp: Created on the Unity engine, this game is anything but boring. Explore a hippy-style wasteland filled with copious amounts of tie-dye and endless trippy objects and experiences.
Kitsuni: Do you love puzzle games? Then this one's for you. Absolutely stunning and surprisingly relaxing for a game in this genre, you collect as many gems as possible while taking over the bodies of different animals. The artwork is fantastic, and while some of the controls can be irritating, we expect the developer to work out any kinks as the game evolves.
Disney Infinity: Updates and Upgrades
Your favorite Marvel characters are making their way to Disney Infinity soon! This fall, Iron Man, Hulk, Black Widow, Hawkeye, Captain America, and Thor make their way into the online world. Yes – you can now play with Rapunzel alongside Thor. The possibilities are endless!
This rather involved addition also comes with a more enhanced overall gaming experience as well as new characters. The game's builders will add to the world you build in Toy Box, yet allow you to retain full control, deleting or adding features as you see fit. You'll soon be able to customize furniture and further enhance building interiors, as well as customize the abilities and skills of your characters.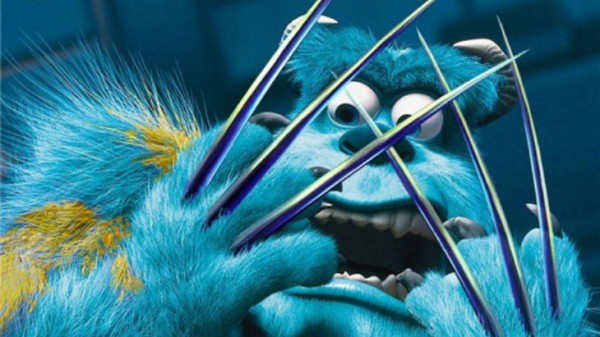 Some notable additions: you'll be able to customize your landscape to make it look as if the Hulk went through, turn the sky different colors, add technology created by Tony Stark / Iron man to your Toy Box, and more. There're also a slew of new vehicles, including the Hydra motorcycle and Falcon's Wings. Additional team-ups and costumes include Iron Man's black and white armor, Captain America's WWII costume, and the ability to team up with Winter Soldier and Iron Patriot.
The initial starter pack will include three Avengers, a new tower defense, and several new levels. Disney Infinity 2.0 will be compatible with the original version, and available on all of your favorite consoles as well as PCs, tablets and smartphones.
The launch is tentatively set for September 2014. Let us know what you think of the additions in the comments below!
The weather is cooling down, which means more time to play your favorite games! Google is making it easier than ever to download as many mobile games as you want, and somebody at GameStop may be in trouble, because their Black Friday ad has leaked. Also, we have new mobile games for you to check […]