OVERVIEW
February 19, 2019
LANGUAGES
English, German, French, Italian, Spanish, Greek, Polish, Chinese
PUBLISHER
KingsIsle Entertainment
ESRB RATING
Everyone 10+
Crude Humor, Mild Fantasy Violence
RELEASED
September 2, 2008
Positives
Great storyline and variety of spells to cast.
Negatives
A huge part of the game is locked behind paywall.
Don't lie – you know you've always had a soft spot for wizards, and you always will. With the newest in online games, you get to experience what it would be like to be an actual wizard, starting from a young age!
A lot like Harry Potter (which has really set the industry standard for this type of thing) in Wizard 101, you get trained in magic at the Ravenwood School of Magical Arts under the amazing headmaster Ambrose.
You will start with a little quiz. This quiz will determine your wizard class on the game. If you answer these questions with fire-based answers, you will be a pyromancer (fire wizard), if you answer questions with death based answers you will be a necromancer (death wizard). There are many other classes on the game. You can make many friends on Wizard 101. There are several players who are playing this game. There is respectful and very good community between players. You will like it much. The game is free to play.
As you're undergoing training, you learn that someone is threatening the school, and you set out to save it and your friends!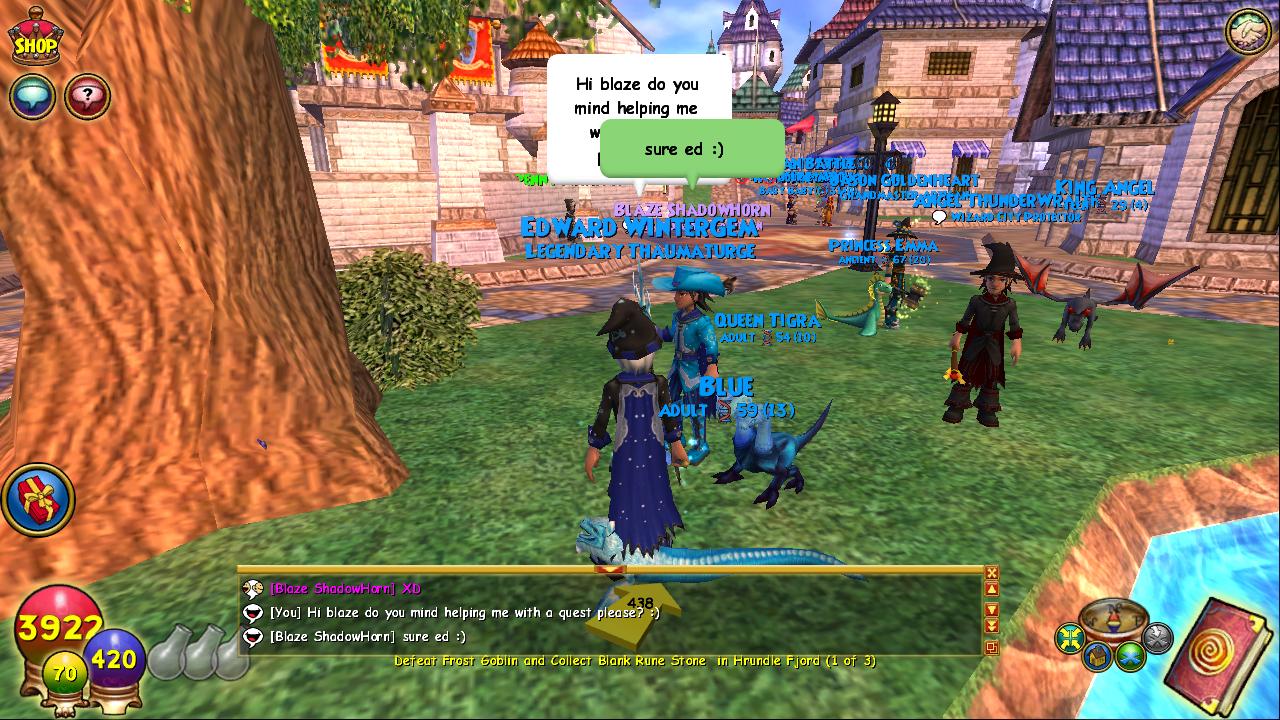 This young-adult-friendly MMORPG uses a card based combat system. You start by creating a character, and then go about completing a bunch of different quests, earning experience in your magical journey, as well as tools to help you along on your tasks.
As you work, you also get to interact with other players in various public areas; heck, you can even work against them in the PvP arenas! There are also mini-games here to round everything out. From social to adventure, magic to strategy, Wizard 101 is the entire package when it comes to gameplay.
Here are more screenshots:
And then there're the graphics. Adorable and saturated, they're cartoonish and interesting enough to watch without requiring you to have a super-fast graphics card to handle. The game is easy to understand and get a grasp on, while still being challenging enough to be interesting when it comes to quests. All in all, if you love magic and long for the days of Harry Potter once again, Wizard 101 is for you!
Watch more videos on their YouTube channel: Wizard 101 on YouTube.
Wizard 101 is free to sign up and play.
Play Wizard 101 Now More Games Like Wizard 101