OVERVIEW
Item Reviewed
My Free Farm 2
March 4, 2019
PLATFORMS
PC, iOS, Android
LANGUAGES
English, French, Italian, German, Spanish, Bulgarian, Danish, Greek, Dutch, Polish, Portuguese, Romanian, Russian, Swedish, Czech, Turkish, Hungarian
Positives
Pleasant music and sound effects.
Negatives
Pay to progress.
Start your own farm, make all types of products, sell services, and more in My Free Farm 2. The amount that you can do in the game is unlike anything else you have seen. There is an incredible amount of detail and depth, with countless activities waiting for you.
It is a farm game with the chance to grow into a business – many businesses, in fact. You can create an entire system of restaurants and products, all from the things you grow and produce. It is your chance to take over the world with the things you farm.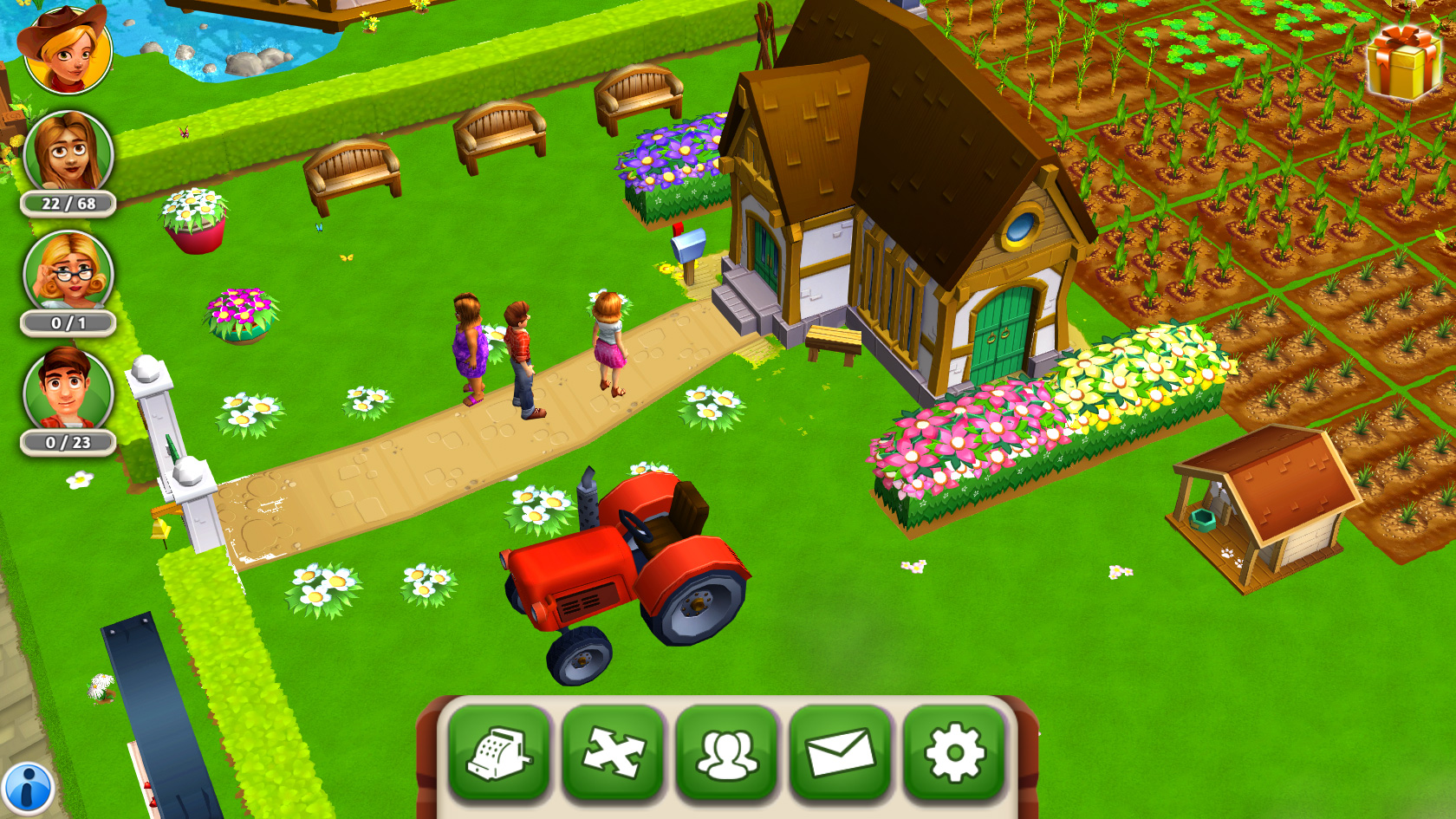 Like any other farming game, you are going to start with very little. It is your job to take that and turn it into something grand. You are going to go through a tutorial and start learning the ropes, but that is not going to be too hard. The game itself is straightforward and easy to understand, allowing you to jump right in without feeling overwhelmed. It is perfect for anyone of any skill level, regardless of experience with these management games.
A great thing about My Free Farm 2 is that it is not so basic and bare. In most other games, you simply plant a few crops, watch them grow, harvest them, and build some structures to help you produce things or speed up productions. Even in most other games, those structures are rarely any help and do not do much, that is if you have much of a selection outside of décor at all.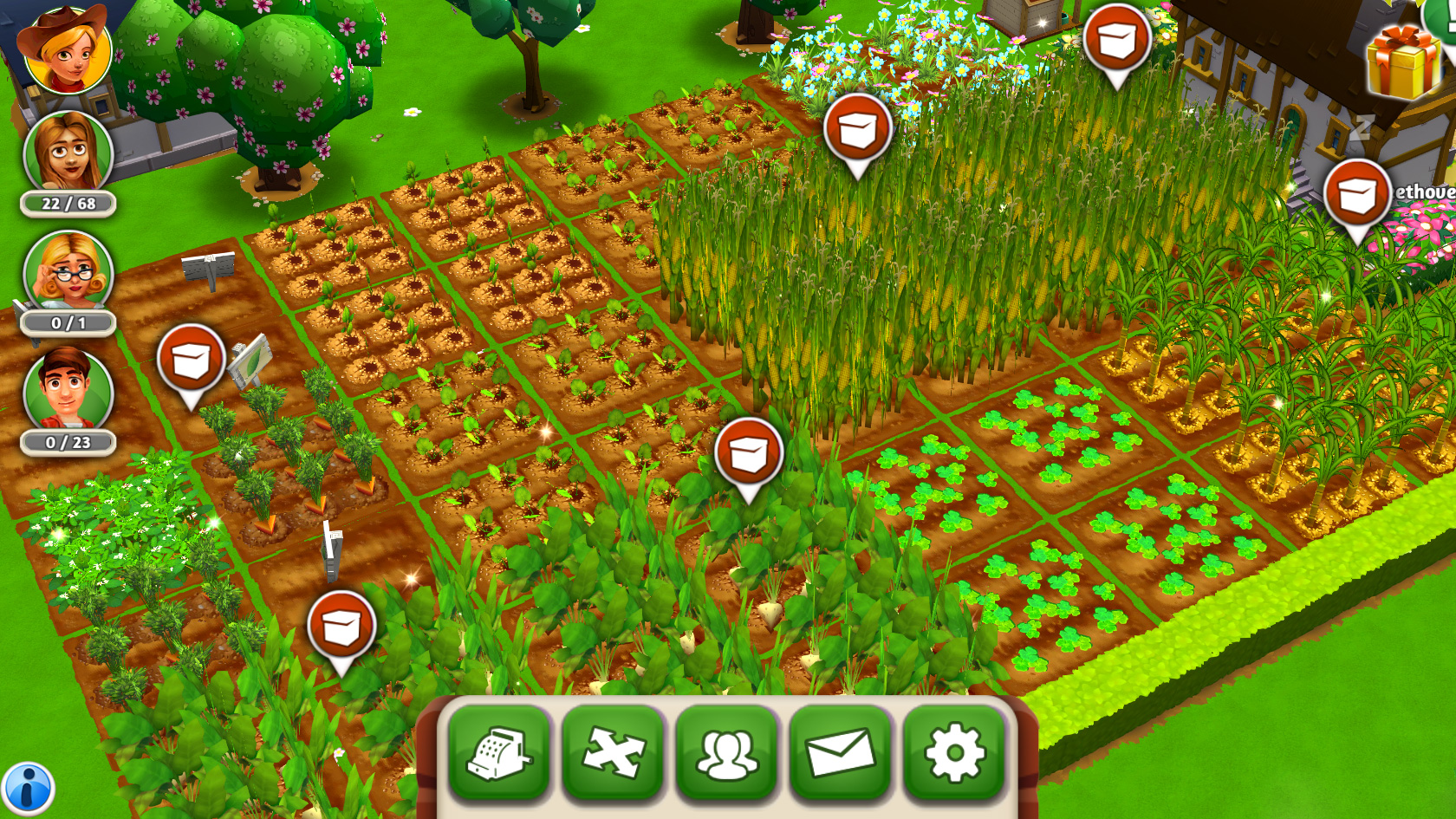 Here, you have a lot. During the day, you can plant all types of crops, much of which you know. The crops that rely on sunlight and love bathing in it. The ones you are used to seeing in these games. Then, at night, you can plant other things, like mushrooms.
The day and night cycle is not something you see a lot here, at least not in the free to play games. What makes this so great is that it not only breaks things up a bit, but it also adds into other features of the game.
The things you can produce vary greatly. Everything you plant and harvest, day or night, play a role in what you produce. Cereals to mushrooms to the animals you take care of, all of them are important. Whether you open a bistro or make beer, or whatever else you want to produce, you have everything to do it.
Here are more screenshots:
As you continue to do and sell more, you are going to expand your farm and make it profitable. Your goal, as always, is to make money. As you continue to add crops and services and products, you are going to do just that.
My Free Farm 2 is a management game that goes from farming to running business after business. The amount of options here make the fun and possibilities nearly endless. You can personalize it to you and you can maximize the fun with it. Make the farm of your dreams.
Watch more videos on their YouTube channel: My Free Farm 2 on YouTube.
My Free Farm 2 is free to play.