OVERVIEW
Item Reviewed
Prison Architect
February 20, 2019
PLATFORMS
PC, Mac, Linux, Android, PS4, Xbox One, Xbox 360, Nintendo Switch
LANGUAGES
English, French, Italian, German, Czech, Finnish, Korean, Norwegian, Polish, Portuguese, Russian, Chinese, Spanish, Bulgarian, Danish, Dutch, Greek, Hungarian, Japanese, Romanian, Swedish, Thai, Turkish, Ukrainian
PUBLISHER
Paradox Interactive
ESRB RATING
Mature 17+
Blood, Drug Reference, Partial Nudity, Sexual Content, Strong Language, Violence
Positives
Freedom in building prison.
Negatives
Frequent crashes and too many bugs.
Prison Architect is endless entertainment. Build a prison, go through story mode, and escape from a prison – all in the same game. It is a huge game with a lot to offer, and nearly endless entertainment. It is the prison life you never knew you wanted.
You may have originally gone to Prison Architect out of the desire to design and build your own prison. That is a major part of the game. If you want to create a prison according to your desires, whether you want the prisoners to have a great life or to suffer miserably, you have the power. You can create the prison life you think the inmates deserve.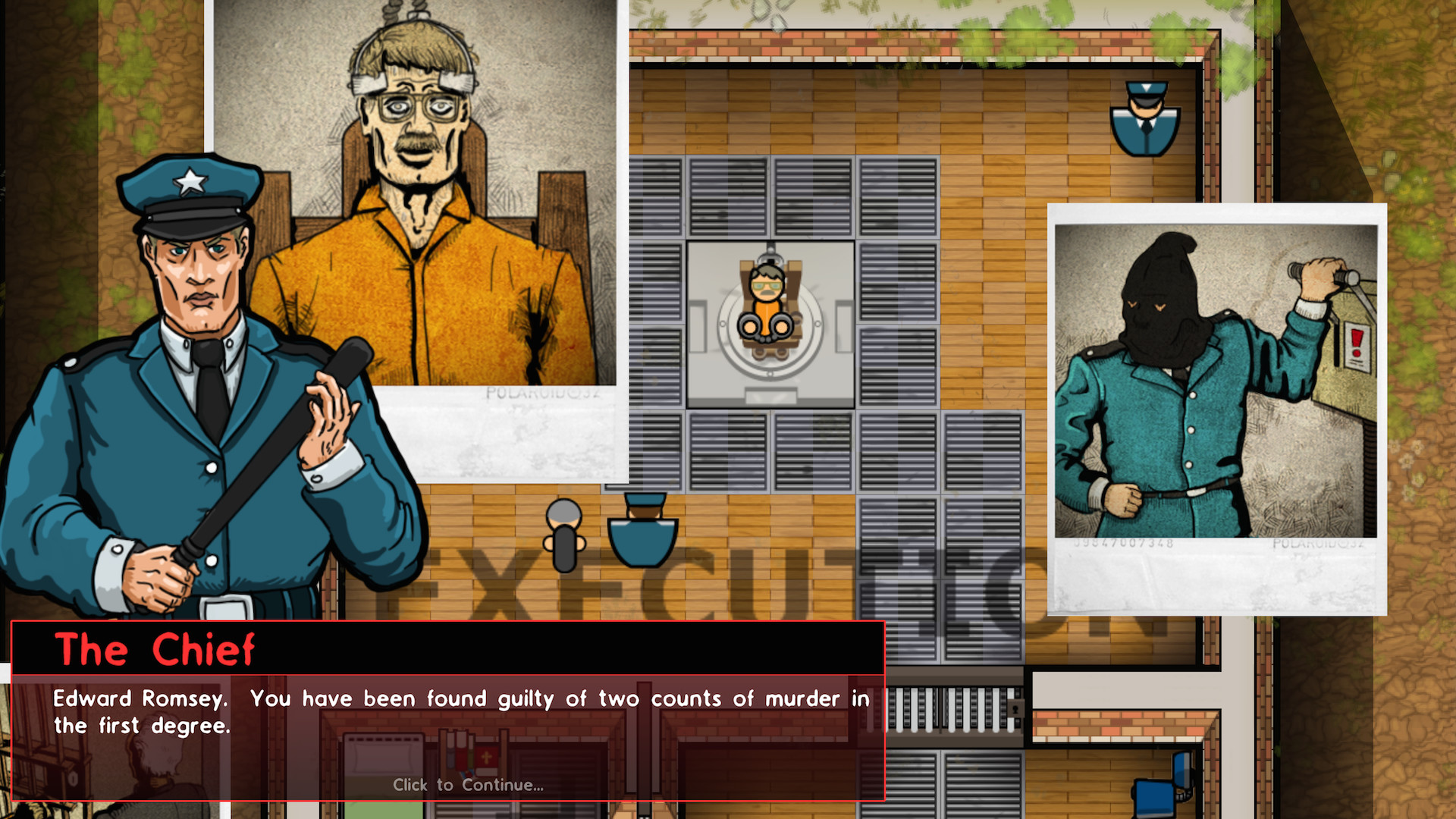 With some creative options here, you have more than enough ways to create an insane prison. If you want to go weird with it, you have every option to do that. You can also create a normal, nice prison if you would prefer. The design is entirely up to you, without any limitations on what you can do.
Of course, at some point, you are going to have enough with creating prisons. You want something more. You want to go deeper into the game and explore more of it. Luckily, there are two other modes that you can play. Whenever you tire of building a prison, check these two out. They offer some amazing entertainment value for anyone and everyone.
Story mode is going to introduce you to some interesting characters. You are going to play as a few of them, including a Mafia Don, and watch as their lives unfold in prison. Learn more about their mindsets, explore their reality in prison, and see what they have to do to survive. It is going to keep you engaged and wanting to learn more.
There are few prisoners you can go through. Each one offers their own story and lives, and each one is full of entertainment and excitement for you to dive deep into.
When you finish with story mode, jump over to escape mode. Here, you play as a prisoner ready and trying to escape. You are going to choose your prisoner and then move through the prison, collecting items and completing missions for others. Make sure that you are not caught and that you collect everything you need, because you are going to need to be careful. One wrong move and your entire chance to escape is gone.
Here are more screenshots:
The depth and detail of each of these modes show why Prison Architect is the massively popular game that it is. People adore this, playing it constantly to this day. It is a hugely popular game on Steam and it continues to attract attention.
See for yourself why Prison Architect is the powerhouse it is. With the different modes and the nearly endless opportunities, you can make this game your own. Explore, build, learn, and escape, all from this game. Whatever you want out of a prison life, this is going to go through that and give you an unforgettable experience.
Watch more videos on their YouTube channel: Prison Architect on YouTube.