Welcome!
Oculus VR Responds to ZeniMax's Claims of Stolen Technology
While it was bound to happen eventually, Oculus VR has been the subject of bad press in the last week since ZeniMax Media Inc. claimed that Oculus VR utilized their intellectual property in the making of the Rift.
ZeniMax is claiming that Doom creator John Carmack, who is now the CTO for Oculus, stole software from the company. ZeniMax has issued two letters, one to Oculus and one to their new owner Facebook, outlining the claims. Essentially, they're saying that the technology they developed when John Carmack worked for them, and the aid they provided to Oculus in 2012 and 2013, was used to turn the Rift into the product it is today. They're also alleging that Palmer Luckey, co-founder of Oculus, acknowledged ZeniMax's right to the technology in writing before Facebook bought Oculus, and that the parties involved attempted to reach an agreement regarding payment to ZeniMax in the past.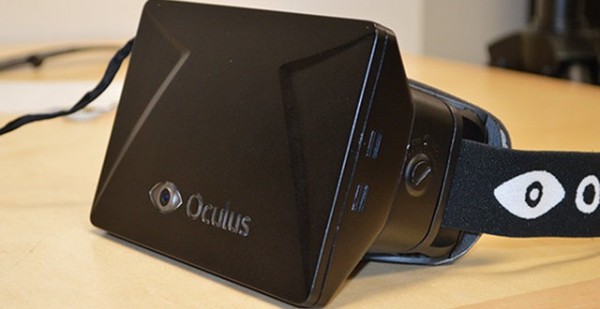 Of course, Oculus has responded, with John Carmack coming out and stating that the Rift does not utilize anything that he wrote or developed while working for ZeniMax. Essentially, Oculus is claiming, and inferring, that ZeniMax is only coming forward with these accusations because of Facebook's new role with Oculus.
So, how will the recent allegations affect the new relationship between Oculus and Facebook? Given Oculus' very strong statement against the claims, it will take more than a few letters for ZeniMax to have any effect on the upcoming closing of the Oculus-Facebook deal. However, anything can change, and the next few weeks should be interesting.
Stay tuned!
Smeet Lottery
Always wanted to play the lottery, but not exactly of age yet? Smeet has you covered. They recently unveiled lottery machines that you can purchase tickets from, and you're guaranteed to win a prize every single time! While you'll at least get something out of your purchase, it might not be exactly what you want. Every time you play, the game will show you the odds of winning each item with a color code. Grey is the most common, while red is the least.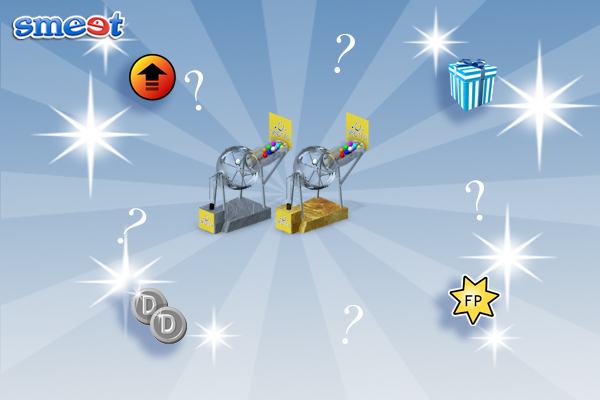 So far, there are three machines. The Simple Lottery Machine is free, but requires 10 tickets to enter a drawing. The Premium Lottery Machine costs 49 coins yet only 1 ticket to enter. And then there's the next-size-up Premium, which costs 199 coins and 5 premium tickets to enter.
Simple lottery tickets cost one dime, while tickets for the bigger machines cost 1 coin. Let us know how you fare in the comments below!
A Streaming Device In Your Cable Box?
Over the last few months, streaming devices have gained a lot of traction, especially after the launch of Amazon's Fire TV. And it looks like cable providers are starting to catch on to the trend.
EA and Comcast, the latter being one of the largest cable providers in the US, are working on a deal that would allow Comcast to stream EA games, including FIFA, Madden, Monopoly, and Plants Vs. Zombies, on Comcast's cable boxes. While some streaming devices seem to focus on "smaller" games more in line with mobile phones, Comcast and EA have specifically stated that they want buying console-quality games to be as easy as ordering a movie on your television.
And Google Is Following Suit: Android TV
When Amazon launched its Amazon Fire TV, speculation regarding Google developing its answer to the Fire TV, and Apple TV, hit new heights.
And it looks like speculation was correct.
Google first attempted a foray into the world of streaming devices in 2012. An effort that flopped tremendously. But they're back with the Android TV, according to reports from The Verge. Unlike their past attempts, the Android TV isn't going to try to run your television like a computer. Instead, the goal is to give you access to a wide range of entertainment content, including gaming. Google has a slew of developers working to create apps for the set-top-box, which will run on a small remote control and navigate using cards (similar to tiles; they're squares). In addition to the remote, there will also be a separate game controller for those interested.
Google plans to link the Android TV to your other tech, including tablets and phones. So if you start watching or playing something in a doctor's office waiting room on your tablet, you can finish it at home on your television, starting right where you left off.
Of course, there's no release date on this. And Google has declined to comment on the report. But we expect further news in the very near future!