Hello there! We have lots of interesting things to get into today. But first, make sure you head on over to Smeet and take part in their new fashion challenge! Just pick out your favorite 3 items from the Italian Fashion collection, make an outfit with those pieces and other items in your wardrobe, take a picture with the free Digicam and send it to wild.rover@outlook.com by May 31st! You could win anything from a 100 to 1,000 coin voucher for the shop, and all participants will get a new badge!
Oculus Just Made a Huge Purchase
A few days ago, Facebook-owned Oculus VR announced that it had acquired Surreal Vision, a company that focuses on creating real-time 3D scenes that are truly realistic and detailed as well as virtual reality experiences that meld with actual reality, all of which fits perfectly with Oculus's goal to create the most immersive experience possible. According to Surreal Vision, they're working to creating systems that function in any condition, indoors and outdoors, and that allow users to visit anywhere in the world, with anyone, in the most lifelike manner possible.
This may play a pivotal role in setting the Rift apart from similar headsets when it's released next year.
Speaking of the Rift
Although they haven't set a specific release date yet (at this point, we aren't going to be happy until we have an exact month, day and time!), Oculus recently announced the PC requirements the headset will need to operate at max functionality.
Now, before you panic, Oculus has stated that these requirements won't change in the future, even if with newer versions of the Rift as the hardware is updated and advances after the current headset's first release. So, if you invest in a system that lets the Rift shine in all of its glory, you won't have to upgrade your entire computer just because a new Rift comes out.
So – here it is:
Graphics card: NVIDIA GTX 970 / AMD 290
Note – an equivalent graphics card from another brand will work as well.
Processor: Intel i5-4590 (or another brand's equivalent)
Memory: 8GB+ RAM
Inputs/Outputs: HDMI 1.3 video output, 2 3.0 USB ports
Operating system: Windows 7
Will the Rift function on something less powerful / advanced? Probably. It just won't be the same experience. And keep in mind, technology is rapidly becoming cheaper – even if a computer with all of the above is too costly now, it might be several hundred dollars cheaper by the time the Rift comes out.

And sorry Apple users – the Rift isn't compatible with Apple products, even though the developer kit versions are/were. This may change in the future, but as of now they're focusing solely on developing the Rift for Windows-based systems.
Google Might Be Making Big Virtual Reality Announcements This Week
At the end of this week, Google will be hosting its biggest conference of 2015 – the Google I/O. Although they've dabbled in virtual and augmented reality with the Google Glass and the Google Cardboard, the massive company hasn't really entered the realm of virtual reality gaming in the same way as Oculus, HTC and others. But insiders are speculating that they're about to dive in head first. So what are the possibilities?
Updates to Android: According to media reports, Google has been working on an updated version of the ever-popular Android operating system for a long time now, and some are speculating that they'll be tailoring the new version specifically to virtual reality. Logically, this would mean that Android phones work with Google Cardboard or a new mobile-based headset.
Their own gaming headset: If the speculation regarding a VR based Android system is correct, Google may take things a step further, offering a separate, premium gaming headset in conjunction with a mobile phone operated headset (like Cardboard). This same business model is seen with the collaboration between Facebook's Oculus VR and Samsung: the Samsung Gear VR is pretty affordable and works with two of their smartphones, while the Oculus Rift is much more expensive and functions with a PC.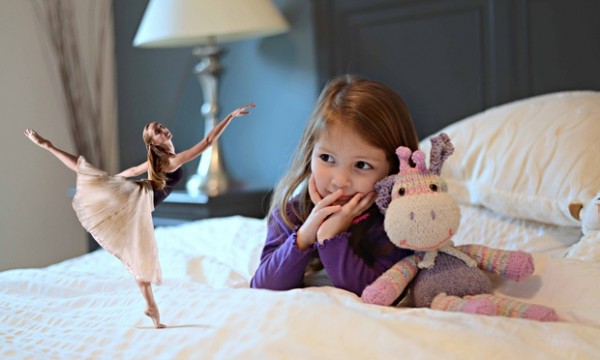 They want to compete with Microsoft's HoloLens: Google Glass, an augmented reality device, made headline after headline when it was first released, but the program has pretty much shut down, at least for the average consumer product. However, about 8 months ago Google invested significant funds into Magic Leap, a startup that's working on a wearable augmented reality device. This could mean an updated consumer version of the Glass, or a new product entirely.
What do you think will happen? Let us know in the comments below, and stay tuned for any official information that comes out later this week!