HTC Vive: So, What's it Gonna Cost?
So far, all of the information that's been released regarding HTC's upcoming VR headset Vive has been extremely promising, from the intuitive controllers that let you manipulate the game world you're in to the epic 37 motion sensors that allow for a truly quick, completely immersive experience that drastically minimizes motion sickness.
But then, HTC's marking manager had to go and hint that the Vive would be priced rather steeply. According to Jeff Gattis, HTC is planning to make Vive a "premium experience." At least at first.
The company seems to be looking at this from a strategic vantage point rather than a "get this product in as many consumers' hands as possible" one. Essentially, HTC believes that starting with a high-end premium product will allow them to work out the kinks in the equipment and software as well as expand upon the technology that's already out there both prior to the initial release as well as after release. As the market grows, they expect the starting price to fall.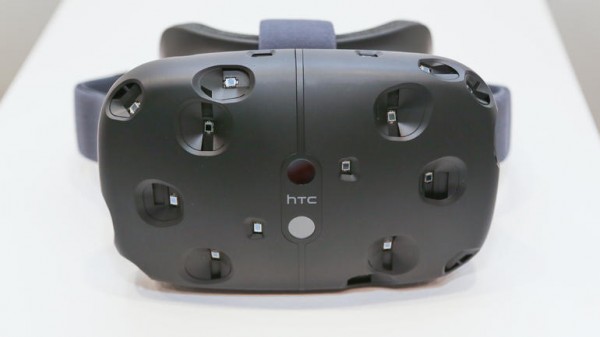 And they also, seemingly, expect to have the Vive be the first out the door, with rumors swirling that it will be available for purchase before this year's Christmas, thus putting HTC well ahead of their primary competitors, Oculus Rift and Sony Morpheus. However, both Oculus and Sony have made a point to mention that they want the price of their respective products to be accessible to the average consumer, and given the fact that neither will require the massively powerful computer that the Vive currently needs to operate to its full potential, there could very well be a dramatic difference in price between these two headsets and HTC's.
There's no exact price available yet, but we'll definitely keep you updated. Let us know in the comments below what you think a reasonable price for a VR headset is!
Wanna Fly Through Cities: Skylines?
Taking a quick break from VR headset updates to let you know that an awesome user at Cities: Skylines used Steam to integrate Microsoft's much-missed Flight Simulator into this new hit game. Dubbed Flight Cimulator, you can get the mod at the Steam Workshop page.
Ulysius, the user responsible, is still working out the kinks and plans to expand on it, but you can fly through your cities at whim with just a quick download.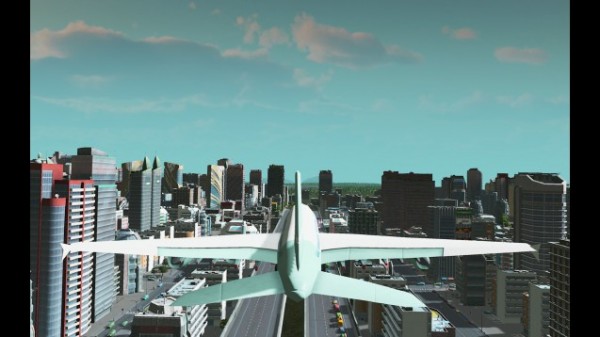 Let us know if you try it out – we definitely think this is pretty cool!
Excited to Try Gear VR? Now You Can!
Okay, so back to VR headsets. In case you haven't heard, Samsung is releasing their S6 and S6 Edge phones on April 10th, but you can now officially place your pre-order TODAY. And along with it, you can get their newest version of Gear VR!
But that's not all – apparently, the current version of the Gear VR (that works with the Samsung Note 4) will be available at select retailers starting today, which means if you currently have a Note 4, you won't have to wait for an upgrade to try this new, mobile-based VR headset out!
Facebook's Plans for the Oculus Rift
Facebook is finally starting to give some concrete information as to what, exactly, they plan to do with Oculus Rift. Of course, Oculus is still working on their flagship VR headset, but Facebook's investment in the compnay had rumous swirling as to what the social media site had up it's sleeve. At the recent annual developer conference for Facebook, both chief technology officer Mike Schroepfer and Facebook's Mark Zuckerberg begin hinting at their upcoming plans.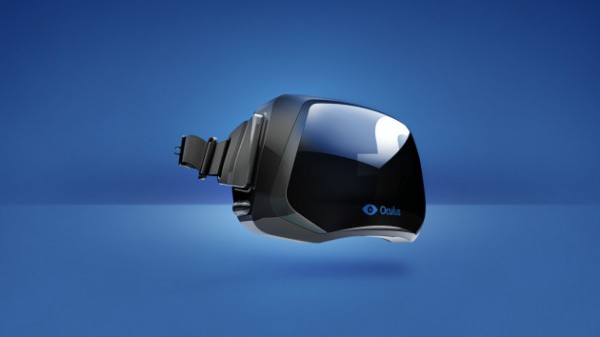 Facebook wants to transform social media using virtual reality, allowing friends and families to be able to experience life with loved ones even if there's a few hundred miles in between. The first step is creating a consumer-priced camera that can create 360-degree videos and share them with friends. From there, Facebook wants to give users the ability to stream their videos directly to the Rift, so people from all over can experience the event first-hand.
All of this is several years off, and a lot more technological advances have to be made to make their idea consumer-friendly and intuitive, which is what people are looking for with social media. The level of bandwidth necessary to make this happen is a huge hurdle, but one that Facebook is seemingly actively working on. Case in point, they also announced that they'll be using drones to stream internet access to the 10-percent of the world currently too remote to access standard providers.
Sony Morpheus: Coming Soon!
And to round everything out, Sony has confirmed that Morpheus will launch in early 2016. They've also updated the current model with a 1080p resolution and the ability to generate 120 frames per second, which doubles the speed of the model unveiled last year.
Which VR headset are you most excited about?
While February may be the shortest month of the year, it's definitely not short on awesome news! LG Making a VR Headset Electronics mega-giant LG recently announced that they'll be making their own version of a virtual reality headset in the same vein as Google's Cardboard and the Samsung VR Innovator Edition. The device, as […]