Hi there! Before we get into the news of the day, here are a few interesting tidbits.
The new iPhone 7 will likely be released in September of this year! And to prevent phones from snapping in half only moments after they're bought, there's a good chance Apple will be making the new phone out of the same, super-strong material as it does the sports version of the Apple Watch.
The company that provides graphics drivers for Microsoft accidentally hinted at the release of Windows 10 – expect to see the brand new, totally unlike any other Windows operating system in late July!
Microsoft is Making Games for HoloLens!
Seasoned game developer John Needham is overseeing game development for Microsoft, including not only the Xbox, but the HoloLens (Microsoft's version of a head-mounted augmented reality device) as well!
Technically, the HoloLens isn't a VR device (note the use of "augmented); however, it will be capable of bringing games into your living space and integrating it with real life. What's this mean? You'll be able to play Minecraft all over your living room, instead of just on a small visual area. That is, if they create a Minecraft version for HoloLens – there's no official word on the possible titles they're starting with.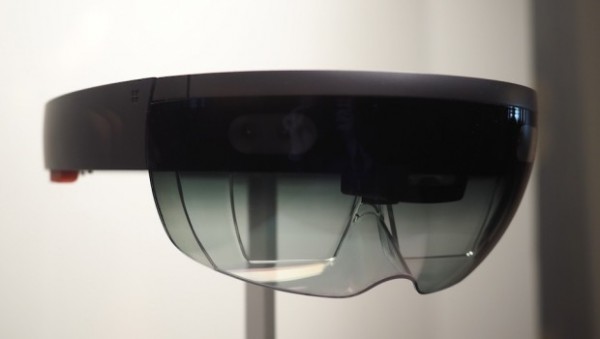 Despite the lack of concrete details, rumor has it that a lot of famed-developing bigwigs are working on products, so we're definitely expecting exciting things (and hopefully new details in the coming months)!
Game DVR on Windows 10
Windows 10, set to release this summer, will have a few nifty features specifically for gamers. The new operating system will come with an app that allows you to record 30-second clips and screen shots of PC games.
And just because it's funny, Windows 10 will also be bringing pre-installed Solitaire back, an age-old game that was missing from Windows 8.
It Ain't Happening This Year
It's probably time to call it:
The Oculus Rift will not be released for retail sale in 2015.
Facebook, parent company of Oculus VR, recently held a conference call with all of its suit-wearing investors, and the company's big-wig financial guru David Wehner said that they have not announced any plans for shipments in 2015, primarily because the Rift is still "very much in the development stage."
This statement, coupled by the recently-reported comments from founder and inventor Palmer Luckey, strongly indicate that the average consumer won't be picking up the Rift from their local electronics store any time soon.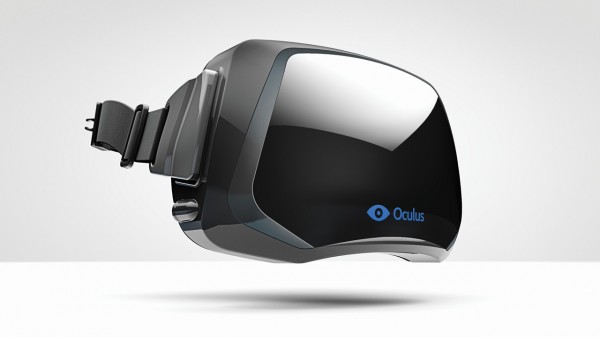 Yes, depressing. However, Oculus did partner with Samsung to create the Gear VR, and you can currently snag that at Best Buy.
Here's to more waiting!
Gaming on a Tablet?
Tablets are good for a whole lot of things, but hardcore gaming (outside of games commonly found on your smartphone) isn't one of them, at least with your average tablet. Acer is looking to change all of that, and is coming out with a brand new line dubbed Predator.
What's arguably most interesting (outside of the super cool curved monitor in the collection), is the new gaming tablet, which the company claims will capture the speed and excitement of PC gaming. Rumor has it the line will be released at the end of the year, but the company is staying mum on all kinds of details, including processing information, graphics and, yeah, a release date.
So far, we know that the tablet will have an 8-inch display and a haptic feedback feature, which will allow the device to act as if it's in the car when you're speeding down raceways. It will have 178-degree viewing angles as well as IPS technology.
Stay tuned for more info as it becomes available!
Apple Watch Games
Given its tiny, tiny screen and unique hardware, the Apple Watch is much more difficult to develop games for than your average smartphone; however, game developers are nothing if not tenacious!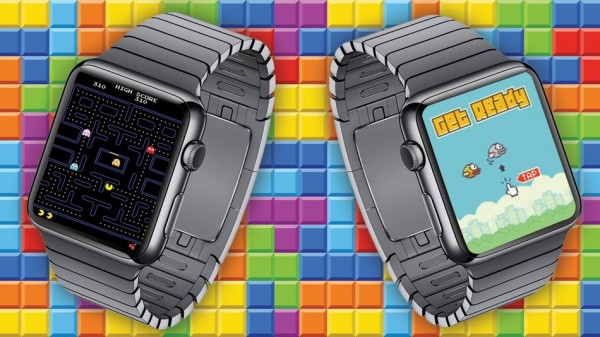 Companies are working round the clock to come up with new content, and Robot 5, a new studio, is planning to release three new games next week, including a card game, a puzzle title and a football game. But they aren't stopping there. The company intends to create and release seven more titles by early summer.
There is currently a decent selection of content, especially given that the watch was only recently released. Some favorites include Rune Blade, Spy Watch, Watch Quest, Rules, and Watch This Home Run.
It will definitely be interesting to see what developers come up with!