With the holiday season heating up, major game developers and corporations are readying their products and product releases for one of the biggest shopping seasons of the year. So for this week, we're going to take a small break from virtual reality and look at the latest news from Microsoft, as well as upcoming game releases for the month of November!
Xbox One Price Cut
Are you ready for the first holiday season treat of the year? Microsoft has decided to cut the price of the Xbox One by $50 in the United States, starting on November 2nd and running until January 3rd, 2015. The deal applies to any Xbox One console, but it doesn't extend to the UK, Canada or other countries (sorry guys!); however, Microsoft may very well decide to do so in the next few weeks. The price cut drops the price of the system from $400 to $350 for the standard console, and from $500 to $450 for the Kinect bundle.
But wait! There's even better news – this also extends to the special edition bundles that come with a game, including Call of Duty: Advanced Warfare, Assassin's Creed Unity, and Sunset Overdrive, making it possible for you to take advantage of two deals at once! Most major retailers are participating, including Amazon, Best Buy, GameStop, Target and Walmart.
So is Microsoft just feeling generous, or is something else in play? The limited-time discount means the Xbox will cost less than the PlayStation 4, possibly in a move to ramp up holiday sales to make up for PlayStation outselling the Xbox by almost double since they were released.
No matter what the reason is, it's a good deal for you! Let us know in the comments below if you'll be adding this console to your wish list!
No Minecraft 2?
Microsoft seems to be taking its ownership of Minecraft seriously, vowing to avoid rushing into licensing the game for use in television shows and movies, despite the craze the game has caused. And this could possibly lead to a lack of sequel.
Speaking at an IGN podcast, Microsoft's head of the Xbox division Phil Spencer stated that he wasn't entirely sure that a Minecraft 2 made sense for the game. According to Spencer, his primary goal at the moment is meeting the needs and desires of the current Minecraft community, and he wasn't comfortable moving forward with any licensing or sequels until Microsoft had "earned" the community's acceptance.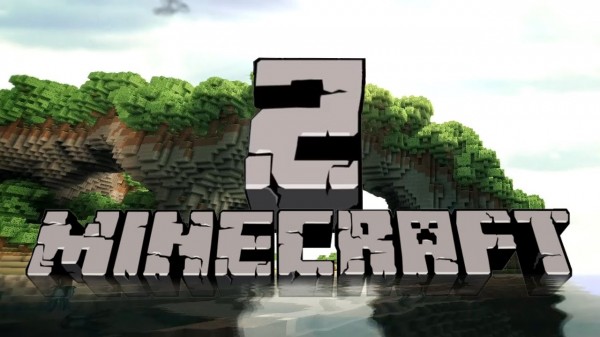 While oftentimes a company side-stepping the discussion of sequels is frustrating, Microsoft's response is relatively refreshing, showing a true respect for the game and the gamers who love it.
Do you want to see a Minecraft 2? Let us know in the comments below!
Upcoming Game Releases for November
November 2014 is fixing to become a pretty epic month for game releases. So what's coming to a store near you in the next four weeks? We have you covered!
Call of Duty: Advanced Warfare: Making its debut on November 4th, this game will run on PlayStation 4, Xbox One, PlayStation 3, Xbox 360, and Microsoft Windows. And on November 3rd, you can also snag a Day Zero Edition, which features a double XP for the first day and two exclusive guns.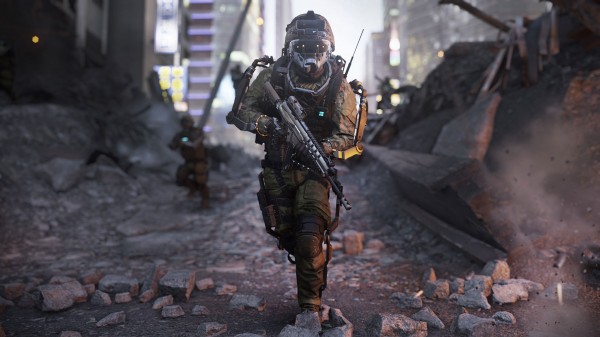 Assassin's Creed Unity: Hitting shelves November 11th, you'll need an updated console or Windows-based computer for this game, which is only available on PlayStation 4 and Xbox One systems as well as PCs running Windows.
Lego Batman 3: Beyond Gotham: Also releasing on November 11th, this new game will be very multi-device friendly, running on Microsoft Windows, iOS, Nintendo 3DS, Wii U, PlayStation 4, PlayStation 3, PlayStation Vita, Xbox One, Xbox 360.
Dragon Age: Inquisition: Releasing on November 18th, the third installment of the Dragon Age series will run on PlayStation 3, PlayStation 4, Xbox One, Xbox 360, and Microsoft Windows.
Far Cry 4: Another November 18th release, this Ubisoft game will be available for PlayStation 3, PlayStation 4, Xbox 360 and Xbox One, and Microsoft Windows.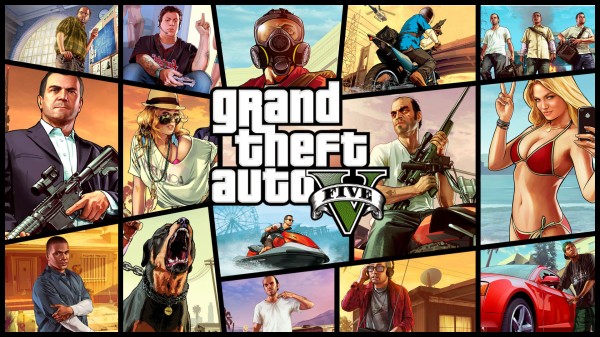 Grand Theft Auto V: Highly anticipated, the next release of this well-loved series will be available on November 18th. As long as you have PlayStation 4, PlayStation 3, Xbox One, Xbox 360, or Microsoft Windows, you're ready to delve into the newest installment!
Some of these release dates will be different in Europe. You'll have to wait until November 13th for Assassin's Creed Unity and LEGO Batman 3: Beyond Gotham, until November 20th for Far Cry 4, and until November 21st for Dragon Age: Inquisition.
Are you waiting with baited breath? Let us know in the comments below which game you'll be snagging in November!
Happy November! Upcoming Smeet Events Attention all Smeeters! There are a couple of cool events happening in your favorite virtual world this week! On Friday at 4:30 PM EST, DJ Explicits will be hosting an event, Electro & House, at Pool-Paradise. And then on Saturday, Captain American will be hosting a game of Bingo at […]
The weather is cooling down, which means more time to play your favorite games! Google is making it easier than ever to download as many mobile games as you want, and somebody at GameStop may be in trouble, because their Black Friday ad has leaked. Also, we have new mobile games for you to check […]
There's something for everyone today! The Future of Virtual Worlds and Gaming Gaming started out rather simplistic: if you picked up the cherry in Pac-Man, it disappeared; if you ran into one of the bad guys, you disappeared. Basic responses based on basic algorithms. Obviously, if you look at Call of Duty, World of Warcraft […]