Almost everyone out there knows who Michael Jackson is and there are hundreds of thousands of people in the world that love his music and always will. Not to mention their love of his dance moves and the way that he sang. Michael Jackson: The Experience gives you, your family, and your friends the chance to enjoy not only his greatest and most popular songs but also his iconic dance moves.
Best of all you not only get to enjoy the music and the dance moves but you also get to take part in learning some of the most iconic dance moves that Michael Jackson was so well known for.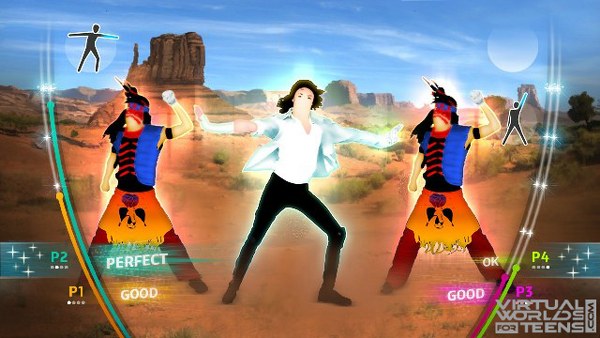 Michael Jackson was and still is a popular culture hero and always will be and you can dance and sing right along with him with this new game. The best part is that it is fun and easy to play and with Kinect it makes it easy to pick up on and to have a good time learning some of the most popular dance moves in the history of Michael Jackson's musical career. Not only do you get to learn and practice dance moves but you also get to practice your singing to some of his popular songs as well.
There are different levels of difficulty throughout the game in which the dance moves get tougher and the songs get harder as well. You can also challenge your friends to dance and sing offs that mean for a great time no matter what your dancing and singing skills are.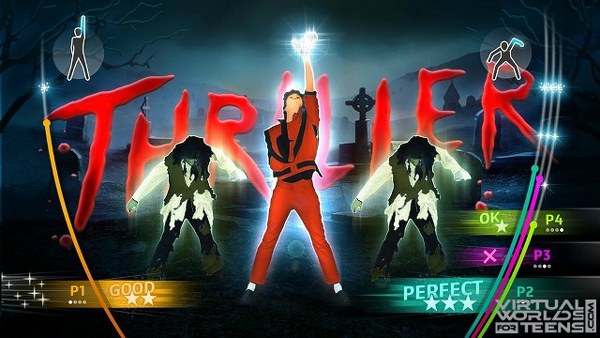 The game is also great because you cannot fail out of a song which makes it good fun for everyone involved even that goofy friend that has two left feet and cannot keep rhythm! There are also a ton of instructional videos that can help you get the moves down perfectly if you are determined and motivated to get the routines down just like they are in the game.
Not only is the game super fun to play with just you but it can be even more fun when you have your friends come over for a night of dancing to some of the most popular music created by Michael Jackson. There are also fun aspects to the game that you and your friends will find cool and entertaining.
For more screenshots, click here.
You can watch yourself dance to the routine and also watch the feedback on your routine so that you can see what you have done wrong or how well you're rocked out to the routine. Another fun feature is that the backdrops and the video feed are top notch and make playing the game much more fun, and you get to watch your video in High Definition which makes it all the more fun and interesting to watch and play.
Another cool feature is that you get to be a virtual dancer on the screen so that you not only are dancing with the other dancers but you can watch yourself as you go through the dance moves. This makes the game more fun and exciting as you watch yourself kick butt in the routine!
Watch more videos on their YouTube channel: Michael Jackson: The Experience on YouTube.
Play Michael Jackson: The Experience NowMore Ps3 Move Dance Games
Sooo, did you think this game looks cool? If yes, Like!