Here is a list of virtual worlds that features Halloween outfits and games for teenagers.
SmallWorlds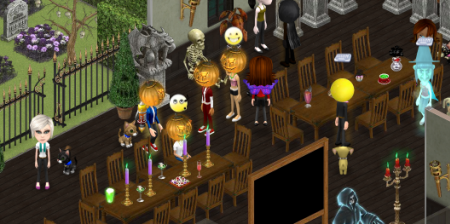 Play games against other players and have plenty of fun in SmallWorlds! There is a lot to do and many new possibilities to excite you as you continue throughout the game. Wherever you go you will have fun activities with your own avatar and land, while interacting with the massive community.
Wizard 101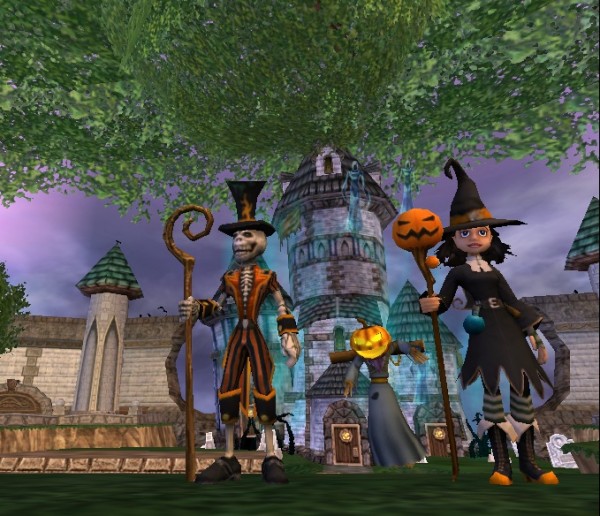 In the magical and wonderful world of Wizard 101, you can learn how to become a wizard. For people interested in Halloween games, this is a great way to get festive. Cast spells, explore, and live the life of a wizard in training while you speak with the many other players in the game.
Onverse
In a universe where there are very few limits and restrictions, Onverse offers one incredible gaming experience. Here, you can explore, join in on many activities and hobbies, and enjoy yourself alongside many of the other players. There is a lot to do so you will never have to worry about boredom or limits again.
Our World
This incredible chat system gives you the chance to do more than many others allow. Meet many others in the various rooms, talk about your chosen outfits, and even make new friends. Since you can whisper and use the inboxes to send private messages, developing friendships with others is easy to do.
Chit Chat City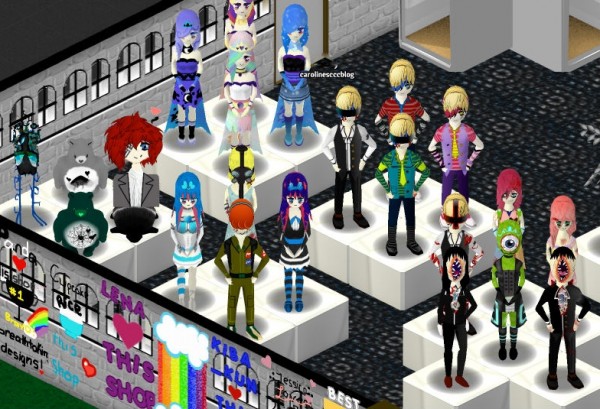 Chit Chat City offers options that many other virtual chat worlds do not. While you have the basic social functions, you also have many more activities to keep you interested and entertained. From dressing up to building your own home, there is a lot to do in this game and it continues to be exciting.
Habbo Hotel
Exploring and making friends is more entertaining with Habbo Hotel. This gaming experience is different because it gives you the chance to explore the world from one hotel! Each room, of which there are 30, represents a different country, and you can have fun and see new things in each.
Perfect World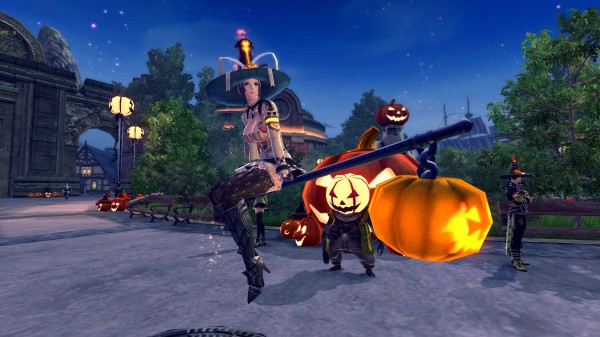 Perfect World truly does live up to its name. In this game, you will be able to explore, fight beasts, level up, and do so much more. Any fan of the MMORPG genre will love every minute of this game. There is a lot to see and do, and more exciting opportunities everywhere that you go.
Fantage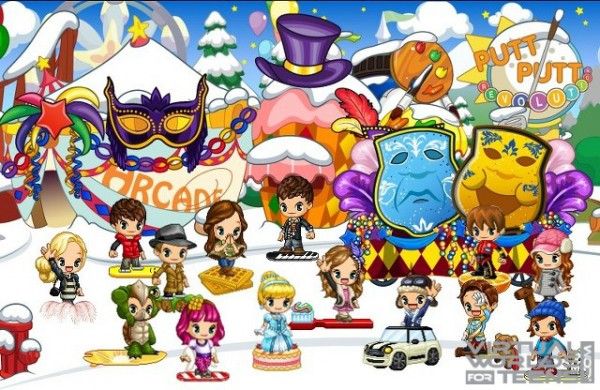 Do you want a chance to to socialize, customize, and even play lots of different quests with people from all over the world, like the daily quiz and mini-quests? Fantage will give you a chance to chat with new friends, hang out virtually with old friends and just have fun.
Woozworld
WoozWorld gives you the chance to create your own avatar, apartment, and content in so many exciting ways. If you are done with that, you can go exploring the various areas that already exist. In these areas, you can talk with other players and make friends, as well as show off your creativity!
SocioTown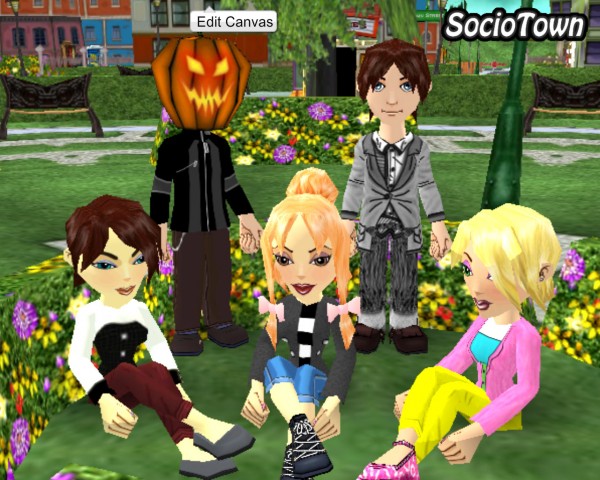 Enter a virtual world that will let you enjoy catching bugs, chatting with friends, fishing, taking on missions, as well as upgrade your apartment and move up the ranks in a job. You will be able to earn points as you level up to help you level up in your job.
HighStreet 5
Dancing is taken to a new level with HighStreet 5. Dance with friends, dress up in some incredible fashions, and explore the massive world around you. This is more than most other dance games that you have played, and it continues to offer some exciting activities and features that everyone loves.
Boombang
A unique and exciting gaming experience, BoomBang offers a lot of what you miss in other games. You get to chat, explore, and even decorate your own island! Yes, not your own room or house, but your own island! With the customization options available, there are so many ways to make this game your own.
Gaia Online
If you are trying to find the perfect Halloween games, look no further than Gaia Online. This game gives you the chance to dress up in more ways than any other virtual game out there can offer. Get into the Halloween spirit with friends while enjoying the many activities that Gaia offers.
Meez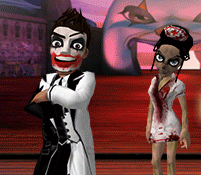 Having fun on Meez is simple to do! After you choose your own neighborhood, begin chatting with others, enjoying your avatar, and exploring your chosen neighborhood. Each one is different and there are so many things to see everywhere you go, wherever you go, so boredom is never going to be a problem.
Club Cooee
Share and chat in the massive world of Club Cooee! Have fun with friends, play games, share your music, and talk in ways that few other virtual chats can offer. This gives you more to do and it gives you the chance to have a lot more fun, as well as talk whenever you would like to with greater ease.
WeeWorld
Customize your avatar, socialize and explore the 2D wee world of WeeMees. One of the best features of this game is dressing up so if you want to feel the Halloween spirit, just change your outfit into a cute fairy or a scary mummy. How's that? Isn't that cool?
Smeet
Meeting other people is more exciting than ever with Smeet! Dress up your avatar, decorate your house, and meet new people everywhere that you go. This is a great way to make friends, converse with old friends, or simply enjoy random conversations while releasing your own creativity on the world.
Second Life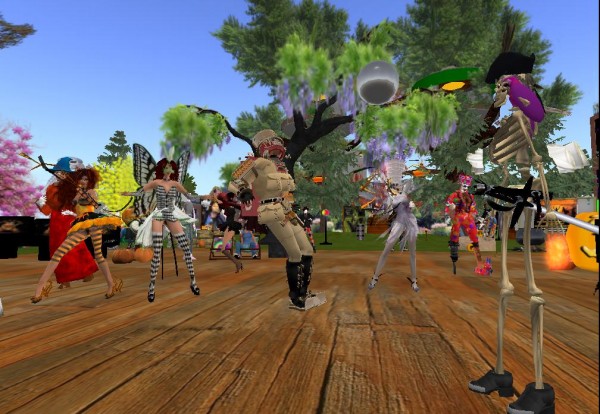 Second Life is all about living up to its name. Here, you will be able to have your own second life and to make it one that is exciting. You can make friends, dress up, explore, get a job, and do so much more than what other games allow. This is like the real world, only virtual and much more fun!
IMVU
People looking for Halloween games will fall in love with IMVU! You can dress up as anything you want to be, meet friends, explore some festive rooms available, and even play games. This is the perfect game for any time of the year, but especially when you have a reason to dress up and be festive.
Need a list of fun entertainment for the next holidays? Check out our list of Holiday Games.