Here is a list of New Year games for kids.
Our World
Chatting is more fun than ever in Our World! You will be able to talk to other players, of course, as well as comment on everyone's trends. Talk about what everyone else is wearing, comment on someone's outfit, and start a trend of your own that others will love.
Second Life
There's nothing better than celebrating your New Year with your friends in Second Life. Not only do you get to bring in the New Year in an exciting virtual world, but you get to do it in a way that beats anything that reality has to offer! Create something amazing, meet new people, and explore while clock strikes 12.
New Year Party Platter
Get ready to have the best party in the whole city as you work hard to gather everything you need. Play great music and serve amazing food and be sure to keep your guests happy. Have a lot of fun as you show the world what a true New Year's party looks like.
Super Secret
Aging is more fun than ever with Super Secret. As you play games and earn points, you will be able to do more and experience more. Watch as your character becomes able to decorate, buy a car, and even vote! There are so many things to do, and the opportunities ahead of you will only grow.
YoWorld
YoWorld is a free to play Facebook game that gives you the chance to chat with your friends, decorate and customize, and explore the world around you. The animations and the cute art make this a highly entertaining game, along with the many features and activities for you to enjoy.
Disaster Firework
Evade disaster this New Year's by getting out of the way! When the fireworks start falling from the sky and you are in their path of destruction, you need to make some quick movements to make sure that you are not hit by them. Stay in as long as you can to score big and win.
Wed On New Year
Everyone wants to be married on New Year's, and this is no different. To make sure that the wedding goes off well, you need to find the perfect outfit. Go through dresses, necklaces, hairstyles, accessories, and more to make sure that this day is as perfect and beautiful as can be.
Happy New Year Bash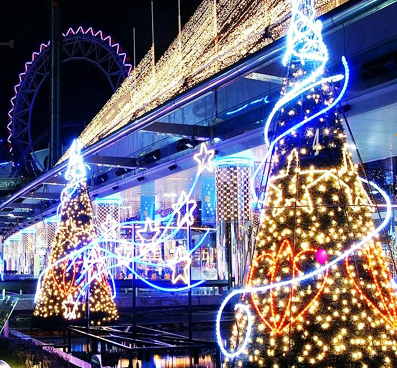 Ring in the new year with this fun game. Locate all of the hidden numbers to win! All of the numbers are located in a bright New Year's picture. Find them all in the time allowed to get the best score. Just click on the numbers you find and get them all before time runs out.
New Year Fireworks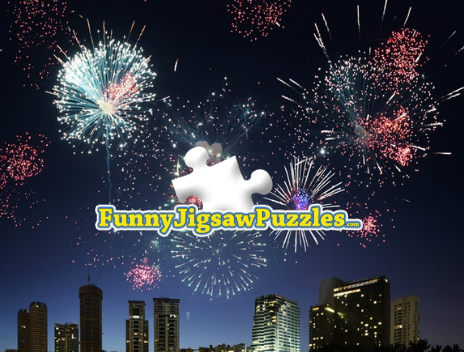 A celebration and a puzzle in one. Fit all of the pieces together in this New Year themed puzzle. Test out your jigsaw puzzle skills and get a taste of the celebration. A game that all ages can enjoy, as everyone loves the classic jigsaw puzzle. This is one of the blowout New Year games for kids of all ages.
New Year Room Decor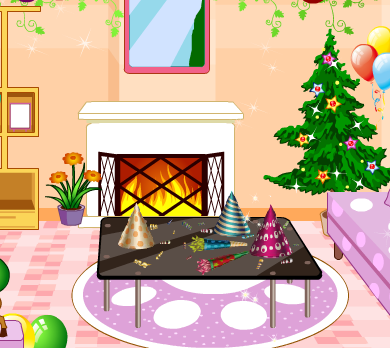 In this fun and creative, exercise your design skills to create an awesome room. Your room will have a fun spin and contain all of the festive characteristics of this great holiday. Choose from a variety of different furniture, accessories, fixtures, and more.
New Years Eve Spot the Difference
A spin on the classic game of spot the difference. Find what is different between the two pictures. They might look the same, but there are some differences that are hard to spot. Find all of the differences in the pictures before time runs out to conquer the game.
Happy New Year
Help the snowman complete the snow numbers by aiming snowballs into the funnels. Fill up each number with snow until they are all complete. This game has fun cartoon graphics and a pleasant background soundtrack of Christmas tunes. It will remind you of the holiday season and give you the holiday cheer.
New Year Party Hall Objects
Another fun spin on the hidden object game. Find all of the objects in the image within the allotted time. Find them all in a short amount of time and make sure not to click the wrong object, or you'll get a penalty. This game is a good way to ring in the beginning of the year.
New Year Kiss
Dress these two lovers up and make them look their best in time for start of the year! Both Monica and David are planning to kiss each on the big day and want to look their best. Pick out the most fashionable outfit for them both and let them look great for each other for the special occasion.
New Year Cake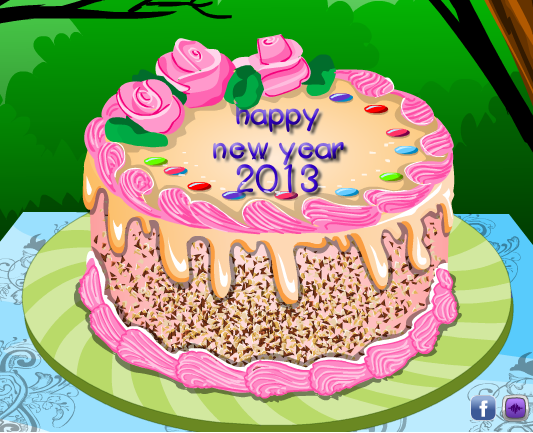 Decorate a delicious for the holidays in this fun game. Pick out the best topics and make your cake look the best. Unleash your inner cake decorator and design your own delicious looking cake. You have the choice of a variety of toppings, icings, and decorations.
My New Year Gift
What could be better than a cute rabbit for a present? It's your job to dress up the rabbit in cute clothes and accessories to have it looking its best. Bath the rabbit, brush its fur, clip its nails and make sure it's groomed, then dress it up! Your rabbit will be the most adorable rabbit ever.
Fireworks Party Planner
The fireworks are the best part of a celebration. In this game, you are responsible for putting a fireworks show for your friends and family. Find all of the fireworks and then watch the final show as a reward. Make sure you find them all before times runs out.
Need a list of fun entertainment for the next holidays? Then here's more Holiday Games for you.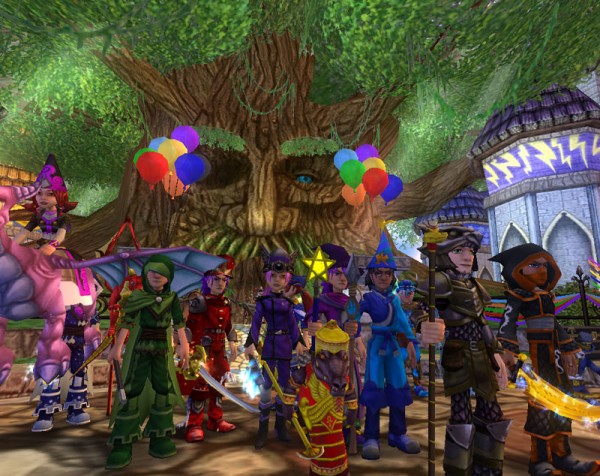 Here is a list of virtual worlds that features Halloween outfits and games for teenagers. Wizard 101 In the magical and wonderful world of Wizard 101, you can learn how to become a wizard. For people interested in Halloween games, this is a great way to get festive. Cast spells, explore, and live the life of […]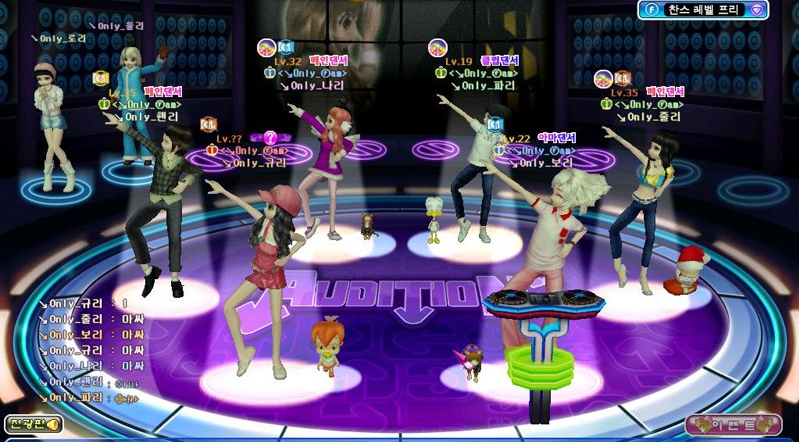 Here is a list of games that are similar to Audition. Showup Showup is a highly engaging game with many different game modes for you to choose from. This 3D dancing game is a lot of fun and very entertaining. You can chat with the other players whenever you want to and even engage in other […]