OVERVIEW
Item Reviewed
Planet Coaster
February 20, 2019
LANGUAGES
English, French, German, Spanish, Portuguese, Korean, Chinese, Japanese
PUBLISHER
Frontier Developments
RELEASED
November 17, 2016
Positives
Different modes and scenarios.
Planet Coaster is similar to hugely popular games like Roller Coaster Tycoon and Theme Park. It is a game for anyone who likes management games and wants to create the theme park of a lifetime. If that is something that interests you, or if you want a new type of management experience, this is going to be everything you want it to be.
It covers every part of a theme park. It is not just about roller coasters or one area of the park, nor does it focus solely on the rides. It is about every section of the park, from the rides to the toilets to the entrances and exits. If you want to run a good park, you have to focus on every little thing.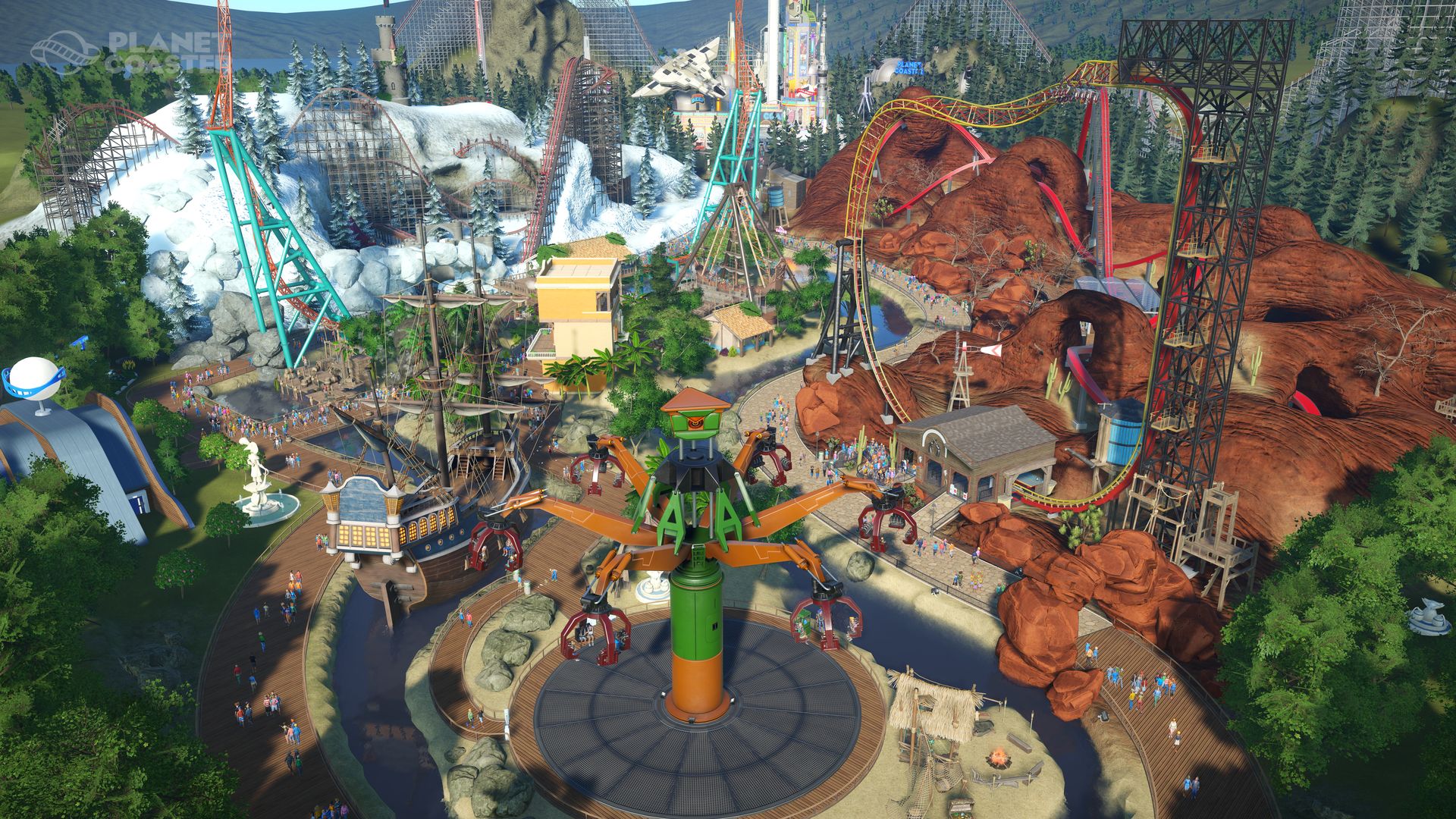 The very beginning is crucial. You have to determine the layout of the park, which will determine the happiness of the visitors. If they have to go too far for food or garbage bins or toilets, they may not enjoy themselves. You are going to have unhappy visitors on your hands, which will work against you when you try to profit.
Make sure that you place everything strategically. You are going to want to watch where everything goes and plan it out thoroughly. You can also do this through trial and error if you prefer, of course. There is not penalty for failing. You always have the chance to play and replay the game.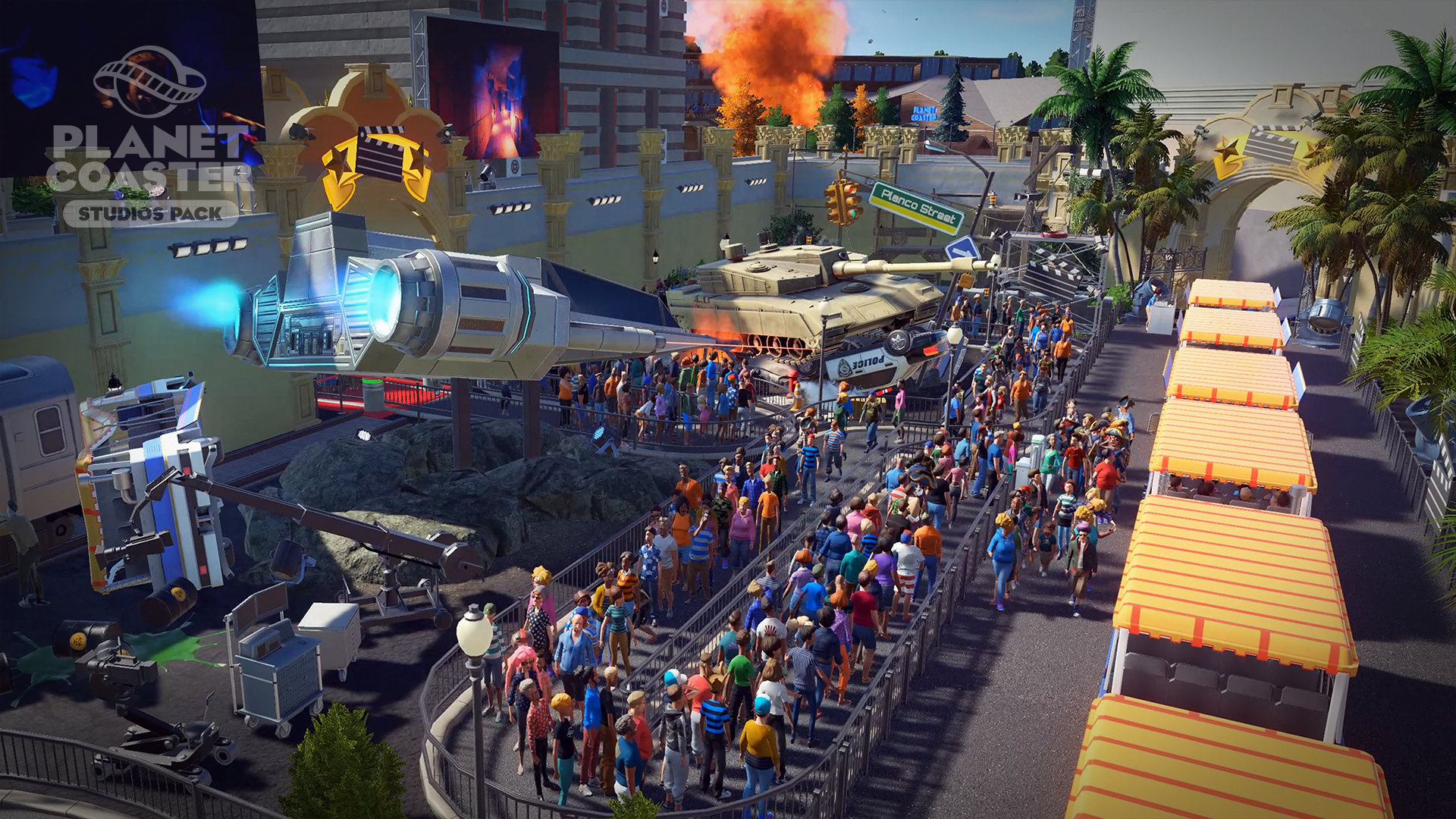 A great thing about the design is that it is all within your control. Whatever you want to do, there is likely an option for you. You can create a park that fits your every desire, from the look of the rides to where the food is. Control it all and make it your dream theme park.
Once things are up and going, you cannot let it sit. You do not have that option, really. Once people start entering the park, they are going to tell you how they feel. If they are unhappy with the park, your profits will begin to sink. Once those profits sink, you are going to have to act fast. If you do not work around what the visitors want, you can kiss your park goodbye.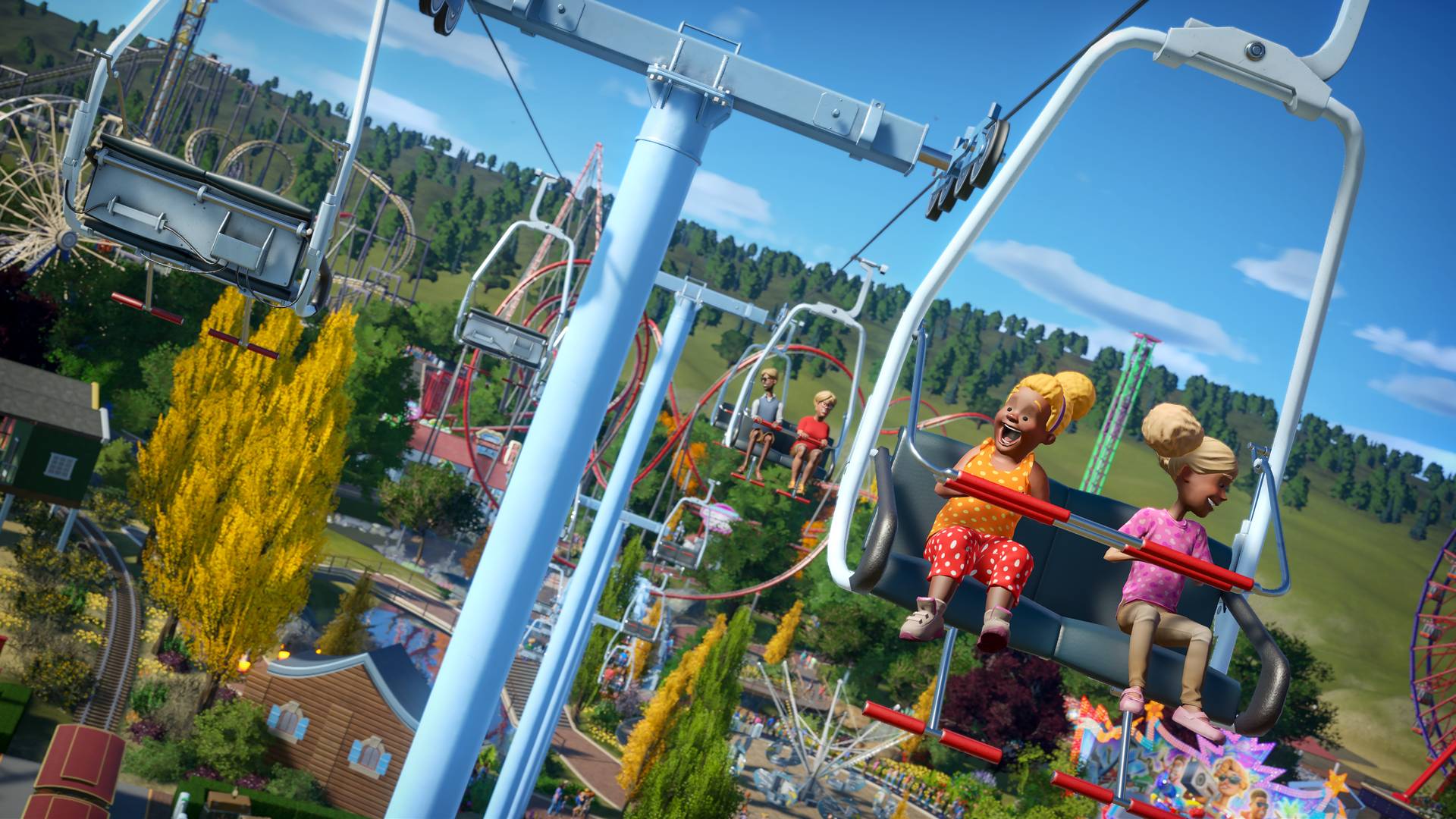 Here are more screenshots:
For those who want to go the dangerous route with their rides, that is not going to be an option here. One of the selling points with games like Roller Coaster Tycoon was that you could destroy your visitors and send them on a wild ride to nowhere. Here, the game directs you on what to do. You cannot build something dangerous or that will in any way harm your visitors. It is all about safe, wholesome fun.
Management and builder fans will love Planet Coaster. It gives you a lot of the same things you love about the games that came before it, with its own twists and features. If you want to build your own park and rides, and manage it all, this is where you want to go.
Watch more videos on their YouTube channel: Planet Coaster on YouTube