If you're a fan of Neopets and would like to find out the latest news, tips, guides and helpful information, here is a list of fan websites and blogs that you can check out.
Dr. Sloth's Image Emporium
For all Neopets images, you can go to Dr. Sloth's Image Emporium. This website has all of the images that you know from Neopets, including old art that is no longer used. If you want to see how a pet used to look, or if you want to see a specific image, this is your best solution to find it.
The Daily Neopets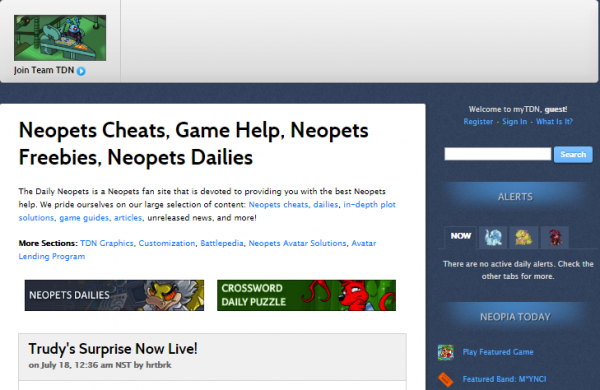 The Daily Neopets is everything that you need to know about Neopets. It has dailies links, game guides, ways to make money, battledome information, and a forum. If you ever feel lost, or if you want quick access to everything on the site, this is the guide to use. It is organized and it has everything.
Jellyneo
Jellyneo is one of the most popular fan sites for Neopets. It offers nearly everything that users could want. This includes exclusive interviews, information, item guides, site event guides, and so much more. The list goes on. It covers nearly every aspect of the website, and even has events for its own community.
SunnyNeo
SunnyNeo has been one of the biggest fan sites for Neopets for a long time. It gives you guides, signatures, in depth information, and so much more. Whether you want to learn how to play a game or you want a code for your look-up, this site will have you covered. It is always there for players.
Dress to Impress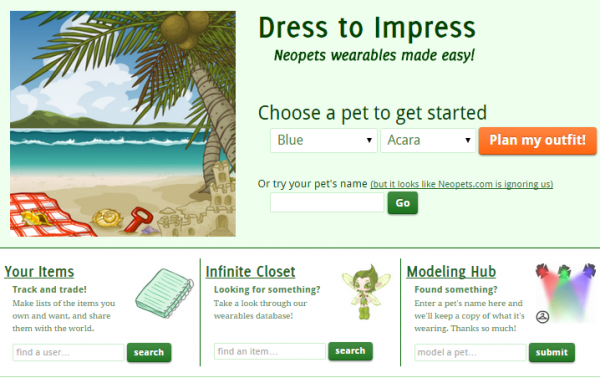 Dress to Impress gives you the chance to customize your Neopets without having to buy items. If you want to see how your Neopet will look with a certain wearable, or if you are trying to plan an entire outfit, this is what you want. It has information on nearly every wearable on Neopets.
PetTP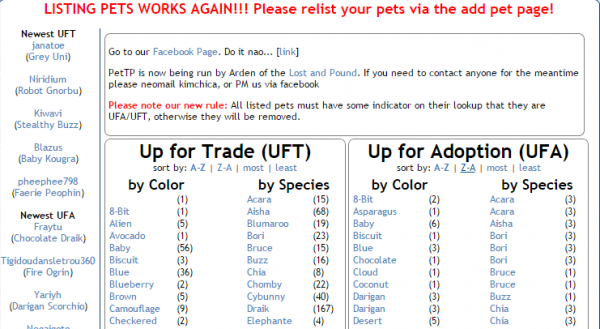 If you are in the business of trading or adopting pets, PetTP is the place to go. You can list your up for trade or adoption pets, or you can find up for trading or adoption pets. Find your favorite Neopets by species, color, or other category and then contact the owner. It is an easy to navigate database.
Magnetismo Times
Magnetismo Times is a Neopets fan site where you can see all current news about Neopets. It gives you up to date information, guides, and a lot more. It is completely in Spanish, too, so it gives the Spanish speaking fans a community and a website suited to them, and all with high quality content.
S2 Book World
S2 Book World is a site mostly about collecting on Neopets. If you want to get a specific trophy, like the Booktastic trophy, or if you want to collect things, you have the perfect guide here. Along with the guides is a page of dailies. For your daily needs, this will give you all of the links that you need.
Neopian Times Writers' Forum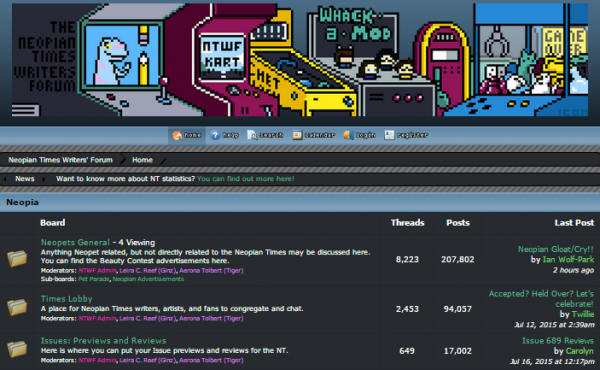 For the writers of Neopets, Neopian Times Writers' Forum has everything you need. It is a forum, of course, and it is all for people who write on Neopets. You can talk with other writers, get feedback, see what others are doing, and talk about everything Neopet related with writers like yourself.
The Lost and Pound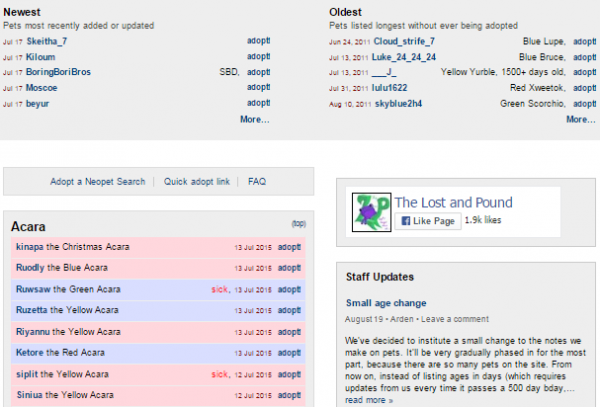 On Neopets there are "stuck" pets, pets that you cannot find by browsing the Pound normally. On The Lost and Pound, you can see all of these stuck Neopets immediately. If you are looking to adopt a new pet, then you can come here to see the long list of names, some with special names, colors, and stats.
The Neochat Podcast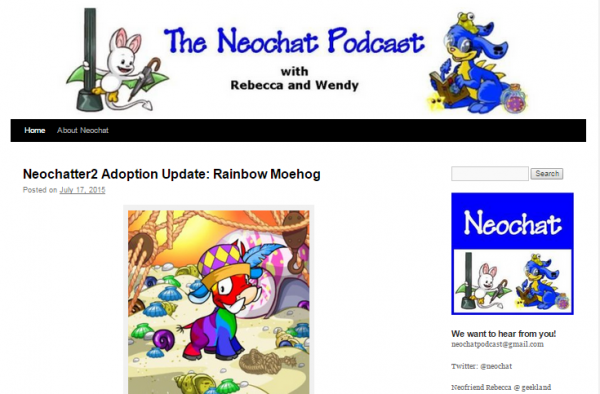 The Neochat Podcast is a podcast by Neopets fans. These are two people who go through Neopets documenting their experiences and then releasing that to the public. They talk about everything that happens, everything going on with their accounts, and everything about the site in the moment. It is a real Neopets user experience.
For more fan blogs about your favorite virtual worlds, see Fan Websites and Blogs category.