OVERVIEW
Item Reviewed
Lady Popular
February 20, 2019
PLATFORMS
PC, Mac, Linux, iOS, Android
LANGUAGES
Arabian, Czech, Greek, Polish, Slovak, Bulgarian, English, Hungarian, Portuguese, Spanish, Croatian, German, Italian, Romanian, Turkish
PUBLISHER
XS Software JSCo
Positives
Many outfits and items to choose from.
Negatives
Too long of a wait between tasks.
Imagine a virtual world where you can truly customize absolutely everything about your avatar and profile. Got it in your head? Now get this – it actually exists, and it's called Lady Popular!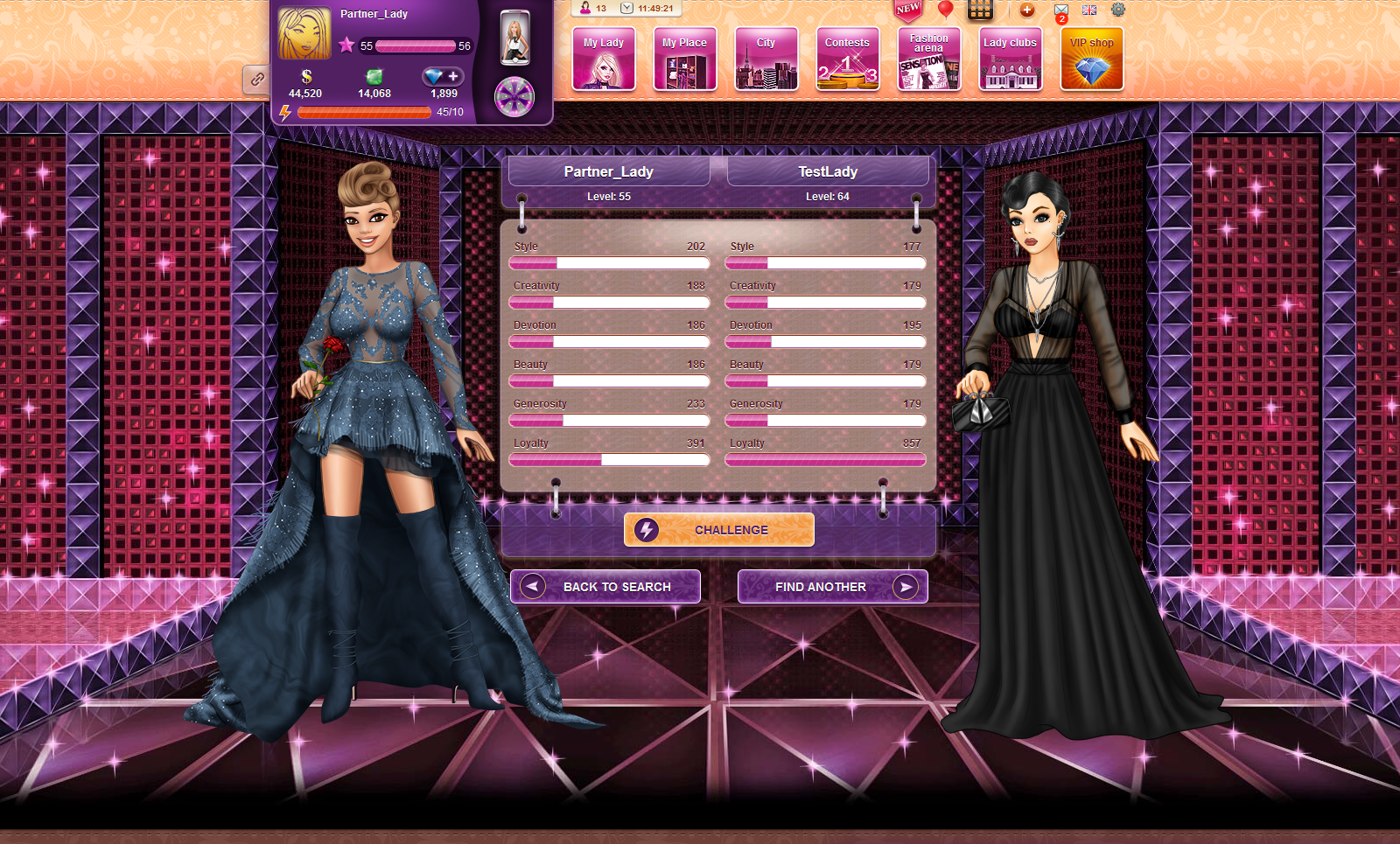 The latest online browser game that's totally free and just for girls, Lady Popular lets you create an entire look, with over 16 million different combinations. No, that is not a typo! You get to choose makeup styles, face shape, hair style, clothes, and accessories and, get this, even breast size! When it comes to clothes, you can pick from: necklaces, shirts, dresses, rings, skirts, shoes, and more!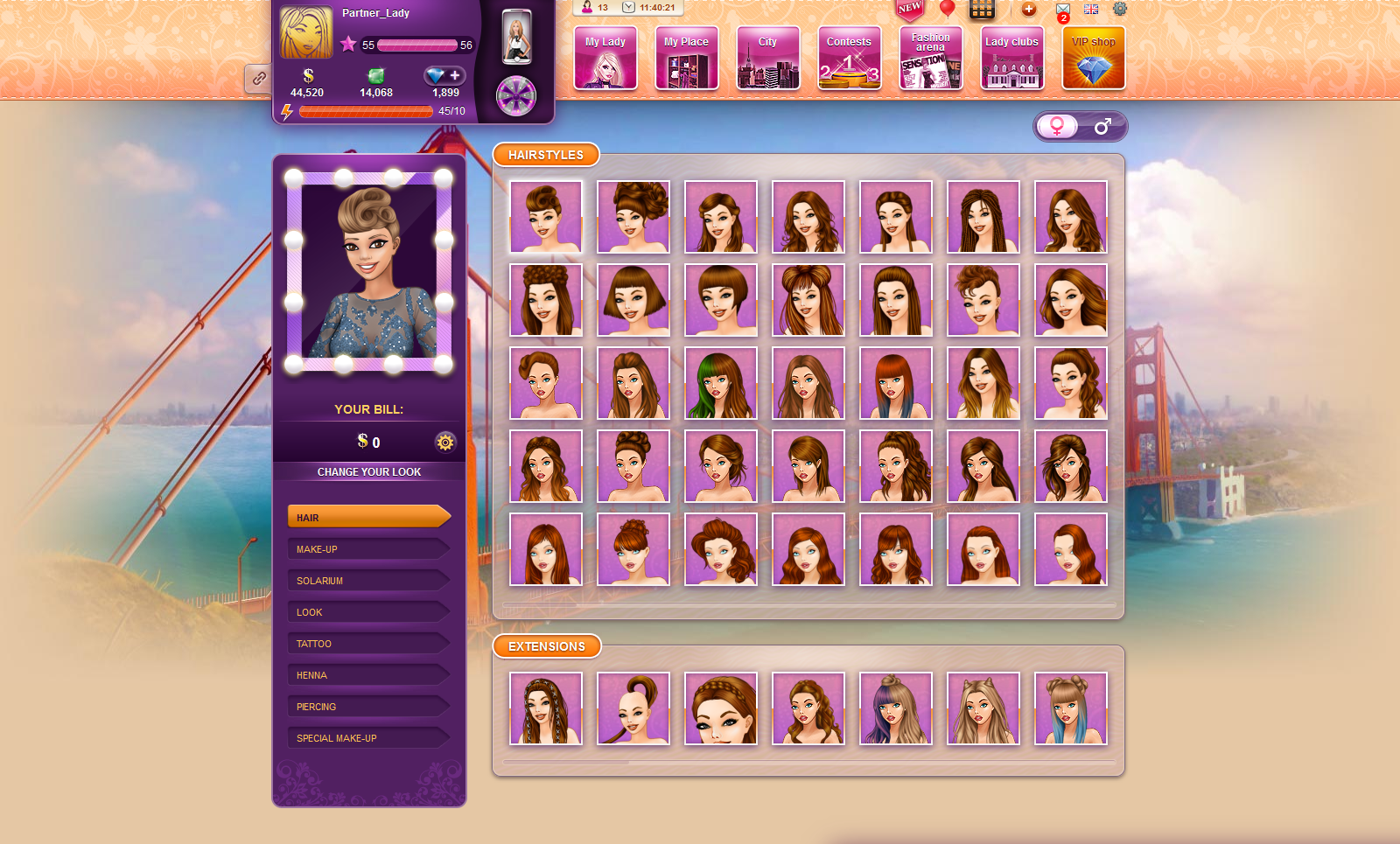 There are literally hundreds of different styles, from rocker to girly-girly to tomboy! There are also high-end styles and specialty clothes, including Arabian Night, Egyptian Queen, and even Cat Woman inspired outfits! And you can change anything and everything whenever you want!
Here are more screenshots:
So, what would a virtual world be if it let you get all dressed up, yet left you with nowhere to go? You can hang out in libraries, tattoo shops, the mall, the gym, and even a dance club where you can meet up with other players! And in between, you can hang in your apartment, get a job, and run errands. Shoot – you can even get a pet, with a choice of dog or cat, which you can dress it up as well! And if you want to kill time, there are mini-games galore. All in all, if you want total control over your virtual world and persona, Lady Popular gives you just that!
Lady Popular is truly a game that lets you set your own goals. Want to be the best in the fashion arena? Maybe you want to make your dream apartment? Or maybe you just want to mix and match outfits to create new fashions? You can do all of those things and more in Lady Popular.
Watch more videos on their YouTube channel: Lady Popular on YouTube.
Lady Popular is free to play.
This unique and delicious franchise is one of the most successful and greatest time management series within casual gaming history. This spin off series based on Angela, Emily's sister, but is Fabulous actually as awesome as the sister series? If you have played any of the games on Emily's story, then Fabulous will be no […]