Hello there!
Google: Virtual Reality
Niantic Labs, a relatively recent subsection of powerhouse Google, recently announced a partnership with HarperCollins, publisher of the upcoming trilogy Endgame.
The game will be a location-based augmented reality experience that runs on mobile phones, incorporating components from the real world to build an interactive environment around the central story penned by James Frey and Nils Johnson-Shelton. Ultimately, Google and Niantic Labs intend to distribute original e-books in the Google Play Store as well.
The developers are basing the idea on Ingress, the Android near-real time augmented reality massively multiplayer online pervasive game created in 2013 by Niantic Labs (side note: it'll will be available on Apple products sometime in 2014). Here, gameplay consists of players creating different portals at popular landmarks and linking them together. These same ideas will be used in Endgame, leading to an even "realer" form of a virtual reality game, tying the entire experience into the books themselves.
The game requires that players solve different puzzles to open up more of the story, and the story will have different clues and riddles woven into the text. So what happens if you win? You get a boatload of gold. Yup – real gold. In addition to all of this, there will likely be an accompanying movie series, as well as integrated YouTube videos, search results, map coordinates, and a social media link.
If you're a current Ingress player, keep your eye out for this in 2014!
Valve and Oculus Rift
Recently, everybody went into a tizzy because it sounded like Valve was making a prototype for a similar headset to the Oculus Rift (read the original story here). Valve indicated that it was looking to create something for the upcoming Steam Developer Days conference to showcase what they believed the future holds for virtual reality hardware over the next two years.
Alas, as of now, Valve has no intention to set itself up as a rival to the Oculus Rift. In fact, the former is one of the biggest supporters of the latter. Valve recently indicated that it was working with Oculus Rift to develop platforms that bring PC and virtual reality gaming forward.
So, it looks like Oculus is the leader in the virtual reality headset world as of now. But what does Valve think the future of virtual reality holds? According to rumors out of its recent conference, Valve expects HD virtual reality to be available by 2015, at a competitive price no less, and has even developed a list of what features they think need to be in place in order for that to happen.
Upcoming Mobile Games to Watch Out For
We often talk about recently released mobile games, but this week we want to give you a heads up on what 2014 will have to offer. As smartphones get even smarter, so do the games, and there's a lot of fun to be had this year. So with that in mind, here are five to watch out for over the coming months!
Brothers in Arms 3: The third installment in this well-loved series, this shooter game is rife with beautiful graphics and nearly instant responses. You can watch a preview at Touch Arcade, and the game will be released sometime this year to iOS and Android.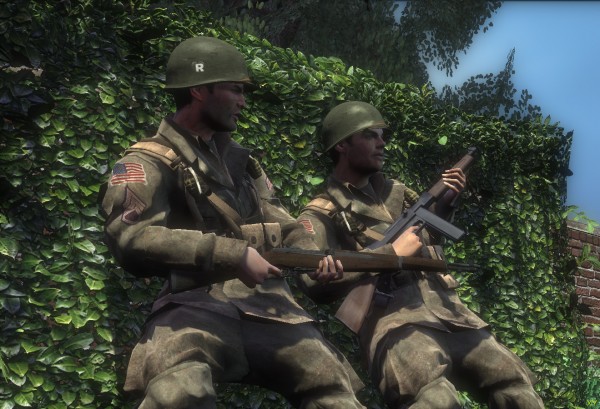 Warhammer 40,000: Storm of Vengeance: Tentatively scheduled to release this Spring, this strategy game is pretty hush-hush at the moment, but it will be available on iOS and Android as well as PC.  However, it is based on the Warhammer universe and will focus on conflict on the planet Piscina IV. You can either defend the planet as a Dark Angle Space Marine or try to take it over with the Ork Waaagh.
Broken Sword 5: The Serpent's Curse: If you love adventure games then keep your eye out for this one. Soon to be available on Android and iOS, it involves one heck of a storyline and plenty of mini-games to break up any monotony.
Shadowrun: Dragonfall: Developers are making sure to capitalize on the success that was Returns in 2013, and plan to offer this expansion sometime this year. So, if you haven't been playing Shadowrun Returns, available on iOS and Android, you can check it out now. And by the time the expansion comes out, you'll be more than ready!
Revolution 60: This story-line based game makes you feel like you're inside of a movie. Only available on iOS, it won't be as fast paced as other mobile games, but we're sure it will be plenty enthralling.
While February may be the shortest month of the year, it's definitely not short on awesome news! LG Making a VR Headset Electronics mega-giant LG recently announced that they'll be making their own version of a virtual reality headset in the same vein as Google's Cardboard and the Samsung VR Innovator Edition. The device, as […]
Welcome! Oculus Rift: Crash Test The guys behind the Oculus Rift have been making their rounds through exhibitions lately, showcasing their technology. The latest display occurred in Australia at the Sydney Royal Easter Show, where the Oculus Rift was used to promote road safety by recreating a car crash experience for testers. The software, available […]