A new year brings fresh starts, and plenty of your favorites are planning on revamping long-standing consoles and games for 2014. PlayStation came out with some killer news at CES 2014 last week, and SimCity took on a challenge posed by players to bring an offline version of the latest installment of the game. And of course, mobile gaming is booming, and there are plenty of amazing choices to check out this week.
PlayStation Now
The battle of the consoles has taken a decidedly interesting turn. Sony easily beat out Microsoft in sales at the end of 2013, with their new PlayStation 4 selling a whopping 4.2 million sets versus Xbox One's comparatively measly 3 million. And a few days ago, Sony announced a game changer.
PlayStation Now, a new cloud gaming service, will launch this summer. This subscription based service will allow you to stream games to Vita, PS3, PS4, and Sony Bravia TVs. You can choose a per-game rental or a monthly subscription, allowing you instant access to the incredible library of games offered by Sony. Down the road, Sony plans to include support for PS1 and PS2 games, which means you can play your favorite classics (or discover new ones) without having multiple consoles.
But wait! There's more!
Sony also plans to expand PlayStation Now to work on non-Sony devices, including smartphones and tablets. What does this mean? You'll be able to play many of Sony's best games without actually having a PlayStation!
There's no word yet on pricing or a specific release date. But you can sign up for notifications and updates here.
SimCity Offline: Finally!
2013 was not the year for SimCity. Between the completely obnoxious "check in" requirements that came along with the game's newest release in the Spring, the massive server issues, and the insistence that playing SimCity offline was nearly impossible, players have been slightly annoyed with this long-standing series. And rightly so.
However, it looks like SimCity creators are (finally) listening to players, and 2014 is shaping up to be slightly better for the formerly bug-laden series. Maxis announced recently that offline play will be available with Update 10. The update will come with single player mode, which allows you to play by yourself without an internet connection after saving your games directly on your computer. Of course, solo Regions and Multiplayer will still be available online. The update will be free and work with any content you download, even if it's from a game that you were playing online.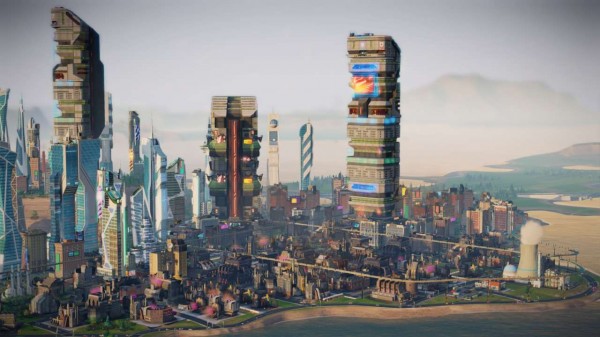 Of course, the story behind EA finally delivering on players' requests for an off-line option is interesting. Developers spent much of 2013 claiming that offline play was simply impossible because the system required the cloud in order for features to work properly.
And then a few creative-thinking players created mods that would allow it to happen, proving the company wrong.
While the ability for offline play is certainly exciting, the real story here is the idea that the input from gamers, whether simply messages to the higher-ups or outright proving that something is possible, is now a driving force in development.
New Mobile Games (Free Edition)
Winter blues have you down? Well, there's plenty of new mobile games for you to check out, and we've rounded up the best free ones available this week (that's right, FREE)! Here is a list of our favorites:
The Impossible Line: Love puzzle games? Download this. Free on Android and iOS, this game challenges you to draw lines with your fingers, all while avoiding walls, obstacles, and more. There are over 300 levels, each with different challenges, so you'll get plenty of mileage out of this download!
Rail Rush: If you love Temple run, then this free game is definitely one you should check out. Available on iOS, Android, and Windows Phone, you need to tilt and swipe your way past obstacles in order to find gems, nuggets, and other point-earning objects.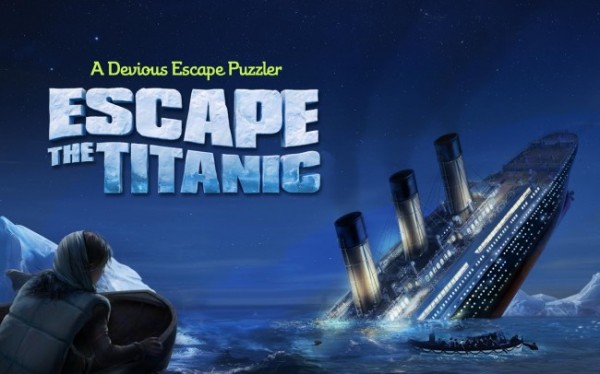 Escape the Titanic: Another free puzzle game, this one has you trying to solve different conundrums in order to escape the sinking Titanic. Available for Android and iOS.
Cook, Serve, Delicious!: Available on iOS, this game puts you in charge of revamping a faltering restaurant, turning it into a five-star, profit-generating establishment. Plan menus, buy the food, reinvest in projects, and try your hand at cooking! Granted, this version is only a mini of the original game, but it's still plenty fun. And if you find yourself completely addicted, you can buy the whole thing for $2.99.
If you download any of these, let us know what you think in the comments below!
Just like in the real world, the landscape of virtual worlds is constantly changing, and the last few weeks have been exciting! So what's on the horizon for your favorite hobby? Some good, some bad, and some fun. Here's the breakdown: Cloud Party Releases New Features Cloud Party, as you likely know, is an amazing […]