Do you like manicure and pedicure games? Here's a list of nail studio games for you.
Make Up Artist
Become an artist, using the face as your canvas, in Make Up Artist. You have your tools, you have your make up, you have your model, and you have your idea, so start playing with everything until you get the perfect look. Show off your trust artistic style and amaze people who see it.
Chloe's Nail Salon
You have two ways to play Chloe's Nail Salon. The first is Challenge Mode, which challenges you to earn money and make customers happy. The second is Freeplay Mode, which gives you the chance to create nail art on your own. Choose to either be creative or be a success story with the game.
Back to School Nails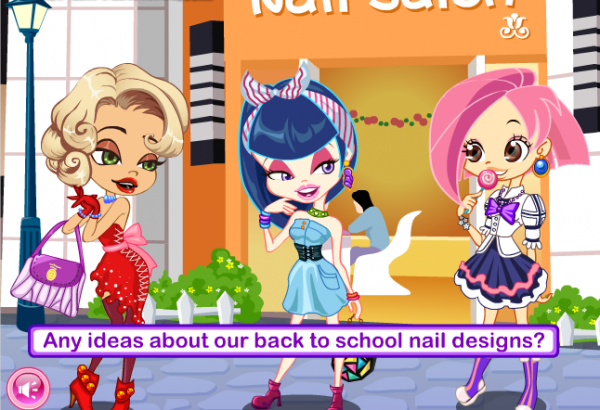 Going back to school is always tough, which is why so many girls look for a way to make it more entertaining. With Back to School Nails, you have a solution that these three girls are going to adore. Design their nails and give them an entirely modern, cool design that they will want to keep.
Miranda Manicure
Miranda Manicure is rather straightforward. You are designing nails your way, which includes choosing size, polish, and shape. You want to create something that looks good, something that others are going to love. It is possible with some creativity and effort, thankfully, so anyone can start playing this right now.
Sarah's Rainbow Nail Art
Sarah's back! Decorate Sarah's nail with a rainbow-themed art and add accessories like rings and Rainbow Loom bracelets to match with her dress. Ready to give her a nail makeover?
Nail Saloon Challenge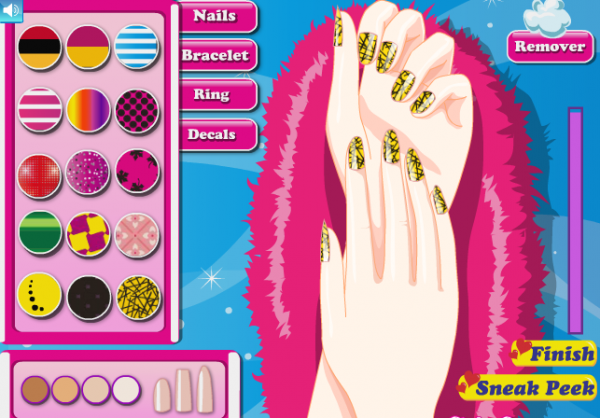 Nail Saloon Challenge gives you the chance to play your way. Up for some creativity and getting your mind moving? Then open up freeplay and start designing the nails how you want to design them. You can also open up challenge if you want to give the clients exactly what they want.
Funky Nail Design
Your customers want a funky design in Funky Nail Design. Do you think that you can give them what they want and make them look better than ever before? Make sure that you are choosing your designs wisely, of course, to keep everyone satisfied the entire time they are with you.
Elsa Nails Spa
Elsa may have abilities great than you could imagine, but that does not mean she can go without grooming help here and there. In Elsa Nails Spa, you are going to give Elsa the manicure that she wants, making her nails look beautiful as she sends out her frost and controls the ice.
Pedicure Art Studio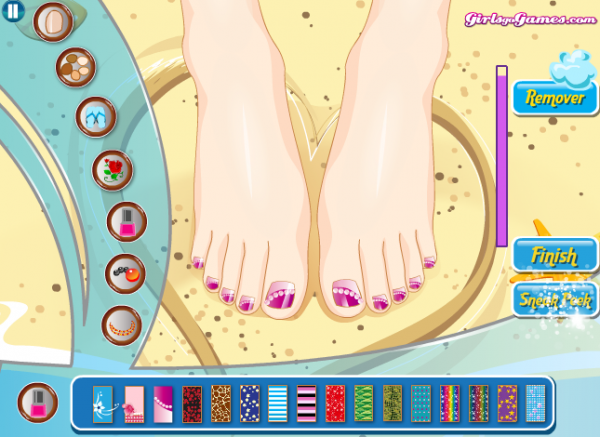 Whether you are trying out your skills in Challenge mode or releasing your creativity in Free mode, Pedicure Art Studio will offer loads of entertainment. It gives you the chance to work on toenails rather than fingernails, and to make them look stunning on their own. With this pedicure, no one will want shoes again.
Nail Art Painting
Make your favorite nail art in Nail Art Painting! You are going to choose your favorite length of nail and choose your favorite art and look to give it the amazing style that you want. You can have these nails looking perfect for any occasion and looking perfect to you, no matter your style.
Beauty Nail Fad
Starting off the new year is not all about new clothes or a new look on life; you also want to get some new nails. Beauty Nail Fad will give you the opportunity to customize your nails your way so that they are looking fabulous, ready to show off. Save them and share with friends, as well.
Tessa's Nail Shop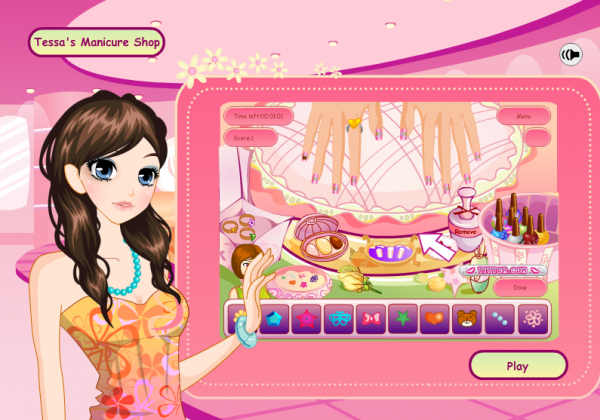 Tessa's dream right now is to have the best nail shop in town. In Tessa's Nail Shop, you are going to help to make that dream a reality. Use everything that is available to you to continue bringing up the shop, making it better and making it the go-to location for everyone's nail needs.
Custom Mix Nail Studio
Custom Mix Nail Studio gives you the chance to create and use your very own polish! Choose the color that you want using the three mixing option available, add glitter, and mix! Once it is ready, apply to all nails and then add your favorite decals on top to finish it off.
Nail Design Salon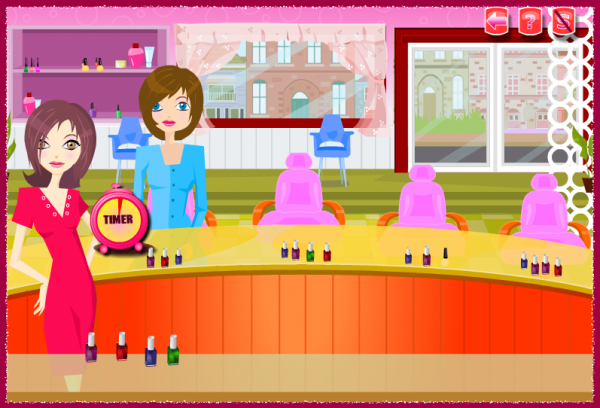 Being a nail artist is no simple task. This takes effort, time, and dedication to do successfully, and you are going to learn that for yourself in Nail Design Salon. You are going to create designs that people love, you are going to give people the best look, and you are going to have the top salon.
Style Your Feet
Your feet need some love, too! While the hands get all of the attention, the feet tend to look a bit, well, sadder. Style Your Feet changes that, though. You can use various accessories and options to style those feet and make them look absolutely stunning, enough for you to go barefoot.
For more games like these, check out Fashion Worlds category.