Here is a list of games that are similar to Stack Rabbit.
Farm Heroes Saga
This is a match three puzzle game. You will have to match three or more icons to get them took off the board. The more icons you can get together, the larger the effect is going to be. This is going to take some strategic playing to get anywhere. This games bonuses are what makes it different than other genres of this type.
Jelly Splash
You are going to have to do the best you can to clear the islands in order to save the Jelly's. There are hundreds of different levels for your enjoyment, with limitless gameplay. While you're playing there will always be new levels and more features added on. You will need to create a large amount of Jelly's together to get to the leader board.
Battle Camp
This is a live virtual world with many unique environments for you to discover while trying to become the better Ranger. You will be getting together a team of Rangers in order to protect the Battle Camp from the evil forces. It provides hundreds of monsters for you to collect, all unique.
Best Fiends
This takes place in the world of Minutia, where the little creatures all lived together in harmony up until a meteor came smashing down upon them. Something about the meteor turned the slugs into mean pests and they began destroying this world. It is now left up to the 'Fiends' to grow-up fast and save their families, friends, and this world.
Sugar Smash: Book of Life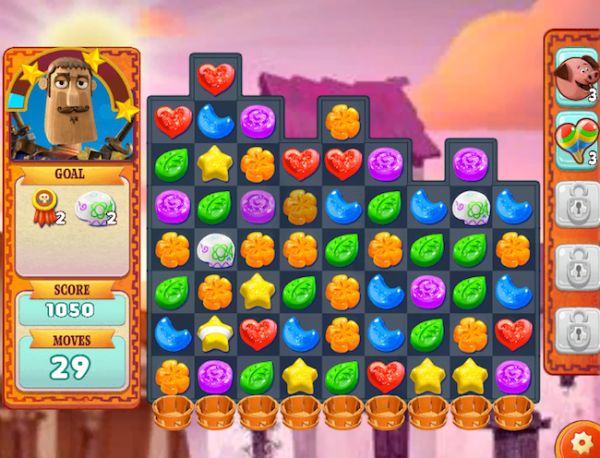 Join in and master having fun of swapping and matching sugar candies or rainbow drops. You will find it to be challenging, as well as the puzzle adventures that are included. It offers over five-hundred different levels of play. You will be able to journey through some amazing worlds while powering-up and levelling.
Juice Cubes
You are going to find that in Juice Cubes you will be provided a different challenge with each new level and that is saying a lot since there are more than two hundred levels of play for you to enjoy. Starting out a little easier in the beginning levels and as the levels progress the difficulty of them will also progress.
Candy Blast Mania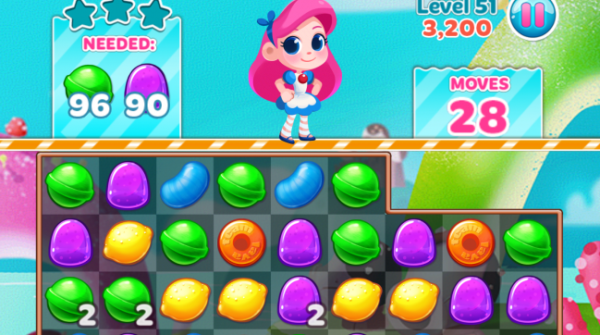 This is a puzzle adventure that you are sure to love. You get to collect the different candies. It is going to be up to you to help the candies to put a stop to the Gummy Bear King and all his Cronies from destroying the Canny Kingdom, hurry, or it will be to late!
Cookie Jam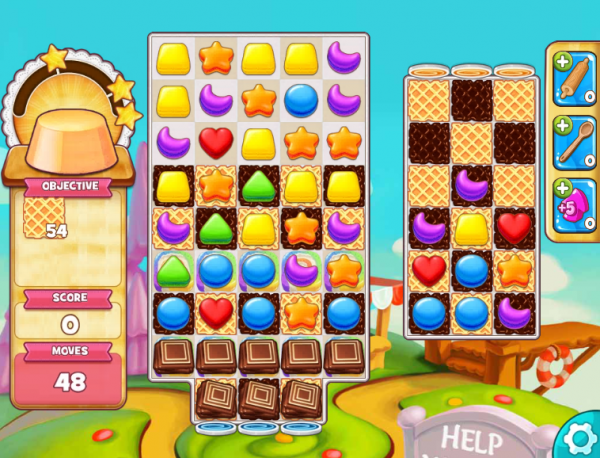 Come and join in on the fun that never ends. It offers many different levels of play for your enjoyment. It gives you lots of power-ups with those large combos you build. You should be able to get through the islands international bakery without any problems. There is fun and excitement and when you master it, it does feel good!
Puzzle Quest 2
It is just a little different from the original. As you are traveling about you will do odd jobs for others, but what your really out doing is hunting for the source of a mysterious evil. All the battles you encounter will be played out on the match three puzzle field.
Pet Rescue Saga
In Pet Rescue Sag you are going to find a board filled with various colored blocks most will have pets that you have to rescue by getting to the bottom level where they will walk away. Each level gives you a new challenge, with more than 1,015 levels of play. Not all levels have pets however, they will be the ones you have to clear 85 to 100% of.
Bejeweled Blitz
Make the game board come alive as you master moving and dropping the gems to different sections of the board to create an explosion. You need to rescue the butter flies to. You will have to improve on your matching skills if you want to earn stars on every level. All of this is to rebuild the Constellations.
For more games like Stack Rabbit, check out the Pet Worlds category.