Here is a list of games that are similar to Green City.
Cities in Motion 2
You are the city transit planner in this exciting virtual world, but, do you have what it takes? As a sequel to Cities in Motion it gives you all the great stuff as before, only more because it is now more advanced. Do you think you would be able to manage a transit business of your very own?
Cities XL Platinum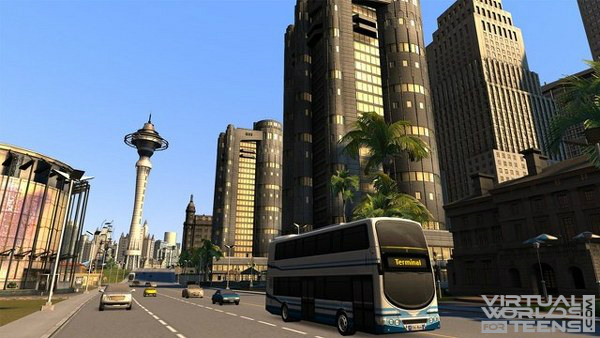 In this virtual building game you are going to be creating exciting cities, big and small. It's up to you how big or little the cities will be, and the shape they are going to take on. The exciting part of this is that you don't have to settle for managing only one city, you can link a whole network of cities together.
2020 My Country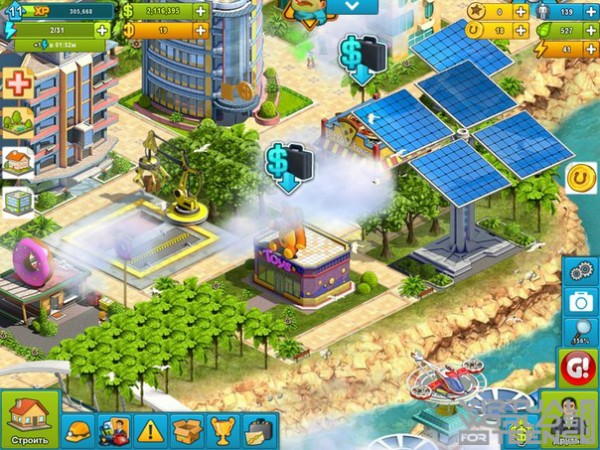 It is going to be up to you to create a world for the future. By using your imagination you will turn islands into countries and towns, cities, a place for the people to live out their lives. Then, should this world come to an end there will be another place ready for everyone.
Sim City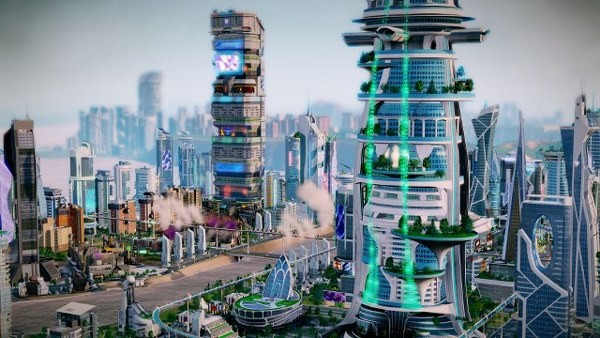 Everything in the Sim City world is now simulated, making  it You will be able to be in up to sixteen cities at once and it's up to you if you want to take control of just one city or you can now control up to sixteen at a time. This is a great simulation gameplay.
Anno 2070
The coastal cities have all been destroyed by the high levels of the ocean fronts, which has changed the climate drastically making it difficult for human consumption. There are many challenges to meet here if you are to colonize the islands and begin to rebuild. The future will depend on whatever you come up with.
Tropico 5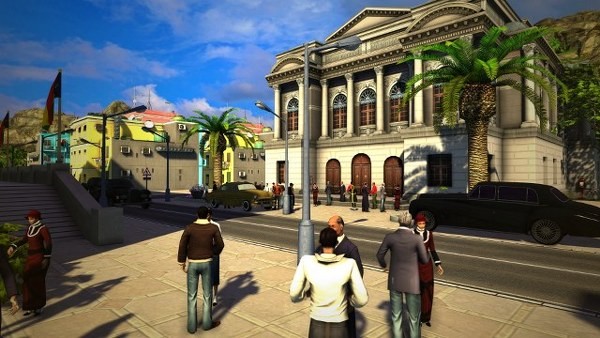 This offers gamers many new challenges, such as scientific research, advanced trading, with a totally new Tropico History, and a lot more to explore. This will start out in the colonial times and go through the world wars, the great depression, and even the dictatorship. Then it jumps right into the modern times.
Rising Cities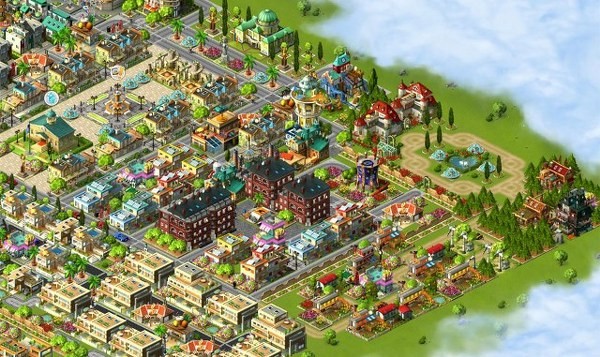 You will begin this by coming up with a layout of the city you plan to build. This plan should have everything in perspective such as where the homes will be placed, where to put the schools, how many schools will be needed, where the other buildings like businesses and factories will go, the hospital or hospitals.
Megapolis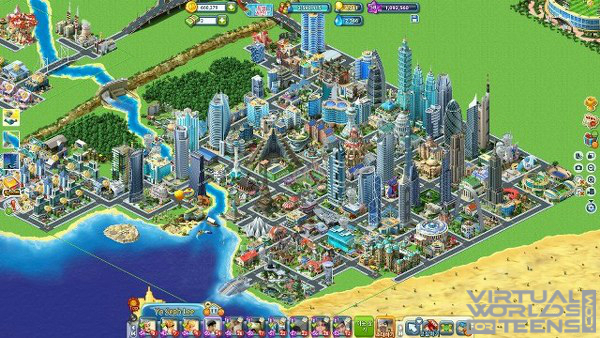 You get to design and create the architecture of restaurants and all the other structures that will be needed in the city you are about to build. You will focus a lot on the residential areas due to the increase in the city's population, there will need to be enough living spaces for everyone.
Airport City
You will take a piece of land and build a city surrounding an airport and continue to add homes, buildings for factories and offices, schools, churches, restaurants, shopping malls and other such stores, and anything else you think is needed in order to build it into a massive airport city.
Big Business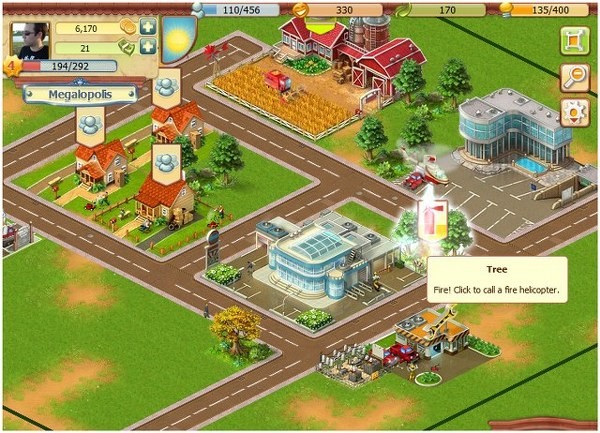 This is going to let you live your dreams of owning businesses, managing them, and being an all around entrepreneur. You'll be manufacturing different goods, selling those goods, keeping the people happy, and having hours of fun while doing it. You will need to have equipment for each of the things you do, such as selling mild, you need a milk truck!
Be Richer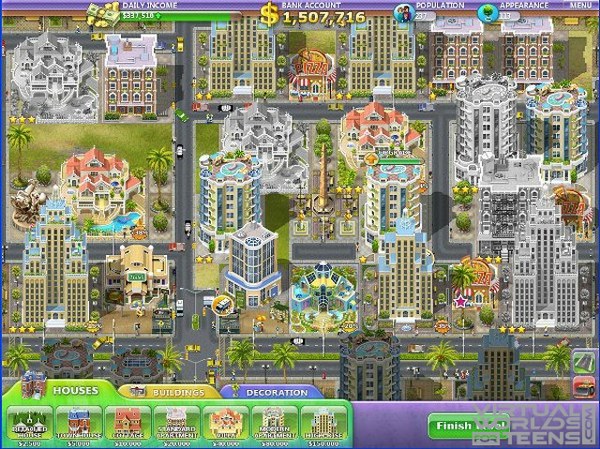 Welcome to Be Richer, a real estate style game that is going to allow you to discover so many things than ever before in a real estate environment. You will have the option of changing your environment as you wish, which is a unique feature that many love. You will be able to bulldoze the streets, and put up buildings.
My Mini City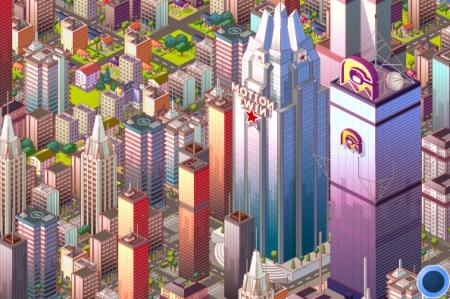 How cool would it be if you were able to own your very own mini city? It would be pretty awesome and you can do that in My Mini City. You will be able to start out with one citizen and work your way up to thousands and so many more.
SuperCity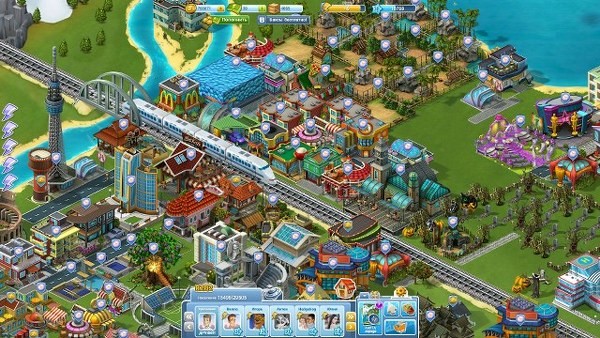 SuperCity happens to be the best thing since sliced bread. You will be able to compete in special quests and even develop farms where you will get produce. You will be able to build your very own town and even unlock some pretty cool items like tennis courts and other types of entertainments.
For more games like Green City, check out the Modern City category.