Here is a list of games that are similar to RE: Alistair.
My Candy Love
At the start of this game, you are going to be creating your very own character, which is different from other dating sims out there. Once done, you are going to be trying to attract the various characters available and moving through the storyline in a fun and exciting way.
My Sweet Bodyguard for GREE
Traveling as the Prime Minister's daughter, your life is always in danger. To ensure that you remain unharmed, a bodyguard is hired to protect you. In this game, however, that bodyguard may become more for you, which is not so bad considering just how attractive he is and how this is just the perfect situation for you.
Be My Princess for GREE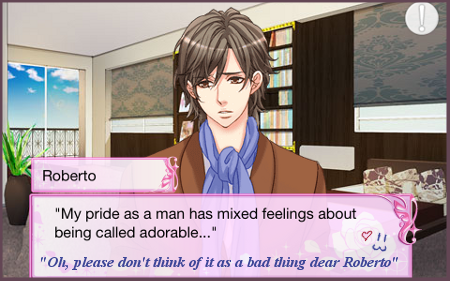 As a fashion design, you are used to making clothes for various clients. However, you have found yourself making them for princes now! Not only are these men royalty, but they are also quite attractive, as well, making the job easier and so much more fun than it has ever been before.
Other Age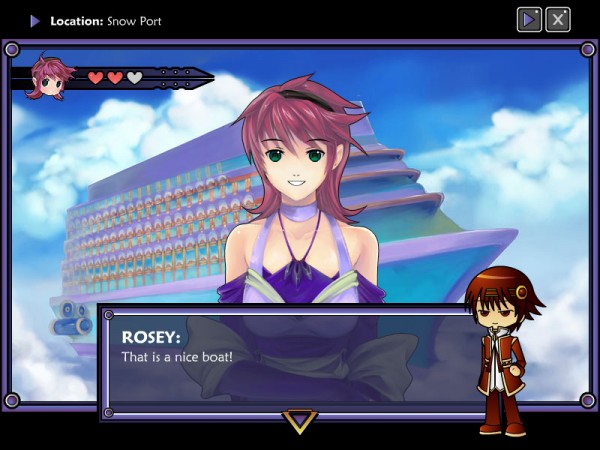 If you like princess focused games, then you will love Other Age. You will be playing the role of her and she's looking for a suitor that she can call her husband. You will do this by playing mini games to advance through the storyline. You will encounter plenty of humor and other fun stuff in this dating sim.
Cinders
Cinderella is a story that we have all heard growing up. Cinders takes that story and puts a new, modern twist on it. This is a novel game and you are going to be able to stand up against your family, change the direction of Cinders' life, and do things in a new and exciting while, all while enjoying the beautiful art that comes with it.
Katawa Shoujo
After learning of your heart condition and staying in the hospital for a long period, you are put into a school for the disabled for your final year of school. While here, you are going to grow closer with the other students and possibly even let love develop between you and another.
Summer Found me
Before everyone leaves and you no longer have the chance, you feel that it is time to confess your love to Alden. During the time of this game, however, you find yourself struggling with other emotions. You are becoming attracted to other guys and it is now time to choose whom you want.
Frozen Essence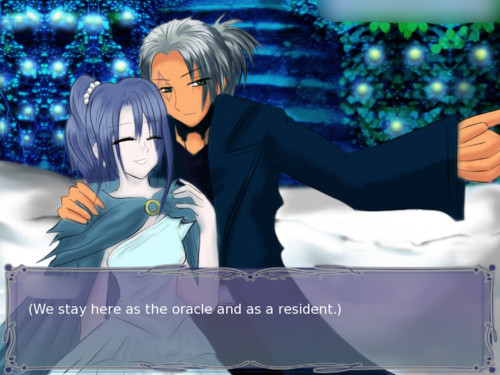 Love or tragedy, which do you pick, is the great question in Frozen Essence. You will be able to go through this interactive novel to figure out what you want and what your character will have. With so many things possible, you never know what your character will face in the end.
Always Remember Me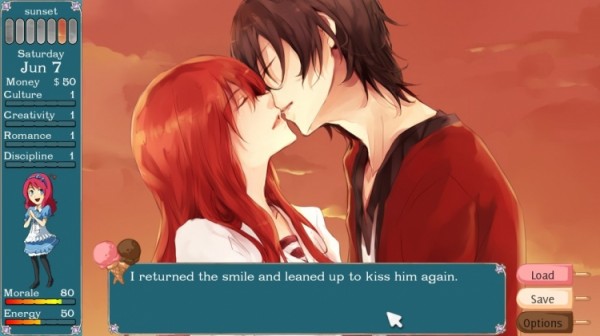 After Amy's boyfriend loses his memory due to a car accident, she has to figure out what to do. Should she stick around and help her boyfriend regain his memory, if possible or call it a loss and move on? You will have to make that choice as you play this fun dating sim, which path will you go down?
Roommates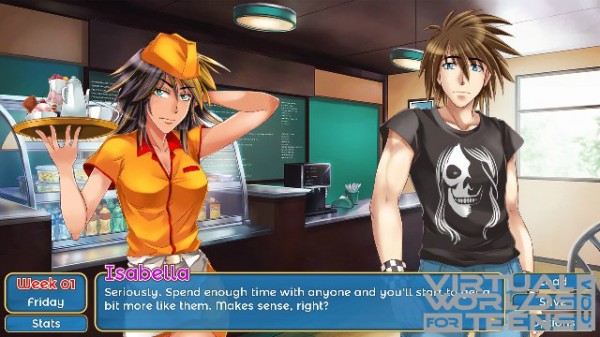 This is a dating simulation game that is loaded with flirtation. It involves attending college, taking different course studies, holding down a job, and still finding time to do on dates. It is a life situation gameplay that will allow you to go through the whole college semester, and when you do you will be there during events like Halloween and Spring Break.
For even more games like RE: Alistair, check out Flirting Games category.