Here is a list of games that are similar to My Moviestar – Dream High.
Movie Star Planet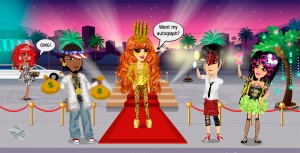 You can find just about any type of accessory for your avatar in the items shop, and any style of clothing you'd be interested in. So dress your avatar up all you want and anyway you want. There is also different types of makeup and hair supplies. Don't forget about the mini games to gain extra coins.
Stardoll
Stardoll gives you the chance to unleash your imagination on your outfits. Design what you wear and then wear it! This is going to make it easier to dress your doll how you want to rather than how you are told to. You can create almost anything when playing this game.
Doll and the City
Staying fashionable is hard enough, but Doll and the City has you doing even more. While you are staying on top of your game with your clothes, you are going to need to get a job and earn in game currency. There are numerous things that you can do, like babysitting, so choose one and get to work.
Lady Popular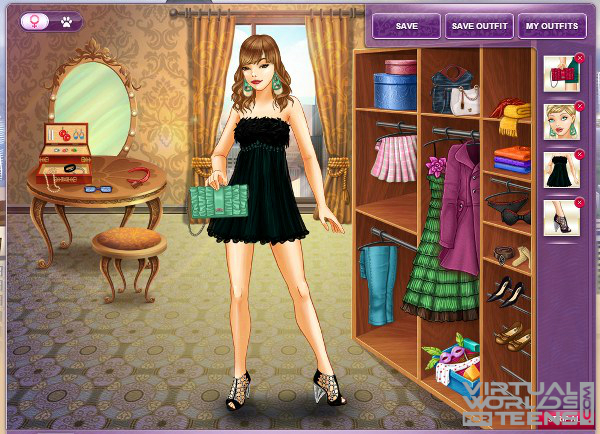 In Lady Popular, the options for customization are nearly limitless. There are so many choices available to you and such highly detailed customization that everything that you make is likely going to be unique. You can even explore with your avatar and see the world, meeting new players along the way.
Oh My Dollz
Oh My Dollz is the perfect game to play if you are a fashion lover. Even if you are not, there is a lot of entertainment here. You are going to be creating unique outfits for the world to see, and then showing them off. Turn your doll into the perfect model for your favorite fashion, whatever that may be.
Fashion Designer
Fashion Designer is going to turn you into a fashion designer. You are going to be creating new and attractive gowns for your demanding clients as they come in. What you create is going to improve and you will see yourself becoming a more skilled designer in general while playing.
If you're looking for other games like My Moviestar – Dream High, check out the Fashion Worlds category.