Here is a list of games that are similar to Free Aqua Zoo.
Fishdom
Are you a fan of matching games, then check out Fishdom. You are going to have to make matches of three. You start by clearing all the gold tiles by clicking on them, to make a death tile you need to match five or more together. You can use these to blow up other tiles!
AquaLife3D
Looking for a new way to spend some time, or just want a different Facebook game to occupy your time? AquaLife3D allows you to purchase, breed, raise and even sell your fish to gain more XP diamonds or coins. You will have various duties as well, so you are not likely to get bored.
Happy Aquarium
This is a popular Facebook game that you can get addicted to quickly. It has cartoon style graphics and the gameplay is based on a tank filled with fish which you either breed or buy to get more. It can be fun to gain XP for leveling up and being able to do more.
Bass Pro Shop: The Strike: Tournament Edition
If you love fish, or just enjoy fishing to relax, but don't have time to get your tackle box out and go, then you need to try Bass Pro Shop. You will be able to quickly get your line out and start enjoying the relaxing meditation that fishing offers. It's less mess to worry about too.
Fish World
Introducing Fish World, similar to FishVille you have eggs that you can purchase, you feed the young fish and raise them until they're grown and then sell them for gold. You'll level up over time as well, and this one has been around much longer than FishVille too!
Jenny's Fish Shop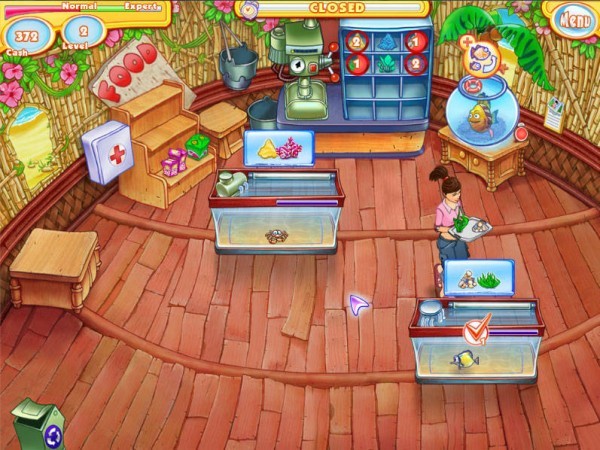 Jenny has always wanted to have an aquarium shop, so she got a house near the water and created a fish shop. Now she needs help with rare fish. You will choose one of two creatures, a fish or turtle to start with. Each has their own powers, so choose wisely!
My Fishbowl
This is one fish game that's growing rapidly. You will be in control of a fishbowl where you will add fish to it, collect various treasures and then use them to get shellbucks. You will be able to get decorations and more fish using the shellbucks. Start having fun today.
Farm Frenzy Gone Fishing
This is a great way to spend some time as you raise many types of fish and create products that help Scarlett with her production facilities. You will buy and sell products from her, fight off the bears and much more. There are unique upgrades that will also keep you busy.
Insaniquarium
In this one you will start small, but work your way to bigger and better things. You will have a few fish dropping coins, which you have to feed. Toss food in the tank and their good to go, but don't over feed them either. You will use the coins to buy more fish and level up.
Fishao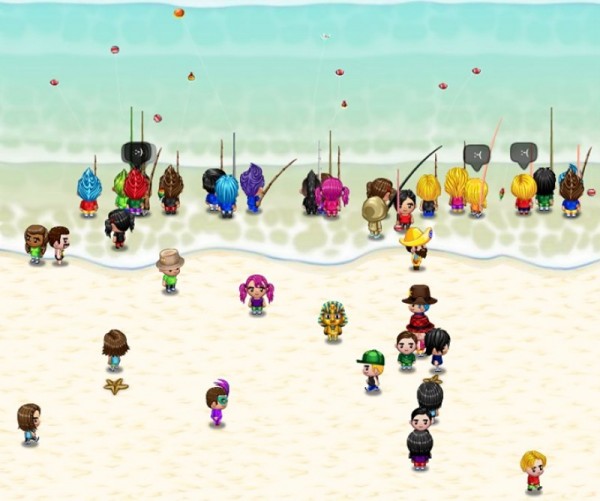 Get ready to go on a fish adventure as you get to catch more than 150 different types of fish in Fishao. You will also get to meet new people from around the world and much more in this fishing simulation. That's a lot of fish to catch, so what are you waiting for?
Feeding Frenzy
This is a frenzy, just as the title says. You will have to eat your way to the top, of the food chain that is. You start small, but as you eat you will grow and the more you grow the higher on the food chain you get. Andy is an Angel fish, which is the role you will be taking.
For more games like Free Aqua Zoo, check out the Simulations category.