Here is a list of games that are similar to Fashion Story.
GalaStories
Over 2500 quests to complete and many options for outfits make GalaStories one of the more exciting games out there right now. Any person with a passion for fashion will want to play this and see what it is all about, especially with how big this world and the possibilities are.
Tap Boutique HD: Fashion
Owning a boutique and staying in style are difficult in the real world, but not so much in this game. You are going to be able to create a boutique, set it up to your desires, dress up your own avatar, and watch as everything turns to success right in front of you.
Fashion City: World of Fashion
Sell the most popular high fashion items in your own boutique in this game. You are going to be playing to succeed and to bring in more customers, all with your own taste in fashion and ability to sell. It is great for relieving stress and keeping yourself entertained for a long time.
Fab Fashion
Help Kate to prepare models for the runway as the top stylist. It is your job to pick out how they look and make sure that they are runway ready. This time management game offers a lot of challenges and entertainment to keep you busy for as long as your love of fashion lasts.
Juliette's Fashion Empire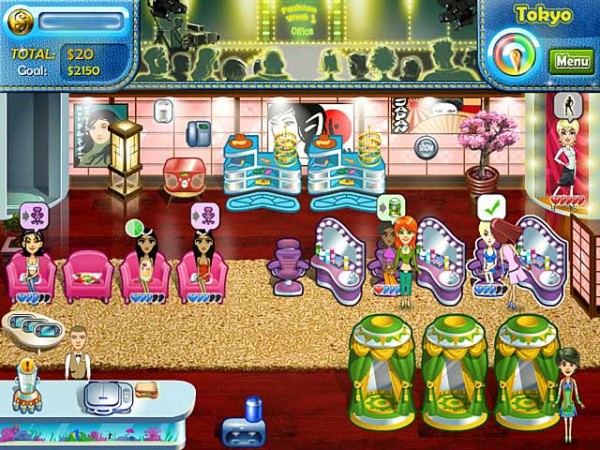 Create your own fashion empire by exploring the world and outselling other designers. You are going to be going to some of the top fashion cities in the world, helping Juliette to sell her own pieces and win over the local markets. Rise to the top and prove that you are the best.
Fashion Dash
Fashion Dash has you playing as Coco, whose love for fashion drove her to becoming a fashion designer. Help her out with the basic tasks so that she can become successful and begin making money. Do everything that is needed of you, like assisting customers, to keep the people happy.
Fashion Design World
Your objective is to become a top designer, and you are going to do so by creating amazing pieces. Use what is available to put together unique outfits and then show them off. Try to impress the judges and move your way up in the world of fashion if you plan to succeed.
Fashion Boutique
Turn every store that you touch into the trendiest boutique in the area in Fashion Boutique. You are going to need to improve these shops and bring in the best customers in order to do this. Bring up quality, appeal to your target audience, and make a lot of money everywhere that you go.
For even more games like Fashion Story, check out Fashion Worlds category.