Here is a list of games that are similar to Fashion Design World.
Movie Star Planet
You now have the chance to become a movie star thanks to Movie Star Planet. Here, though, you are not sacrificing everything to live your dream. Instead, you will live life the way you want to live it. Choose your style, take control, and have fun while still becoming a major celebrity in the world.
Stardoll Game
Choose your favorite star and start dressing them up in Stardoll. There are a lot of stars here and each of them is ready to use. Choose the look that you prefer, choose the clothes, choose the accessories, and have fun with the finished product. Once done, restart to do this some more.
Fashion Fantasy Game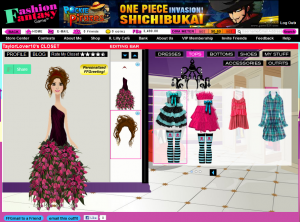 Run a boutique, manage fashion shows, dress up, and master the fashion industry in Fashion Fantasy Game. It is everything you love about fashion, just condensed into a single game. You can do it all here, and it is incredibly easy to get into and to start enjoying for yourself.
Fashion City: World of Fashion
Run a boutique of your own in Fashion City – World of Fashion. You will put up items for sale, get people through the doors, and make a lot of cash. This is something anyone can do, too. It is everything that you want in a boutique, and all right at your fingertips.
Dream Mining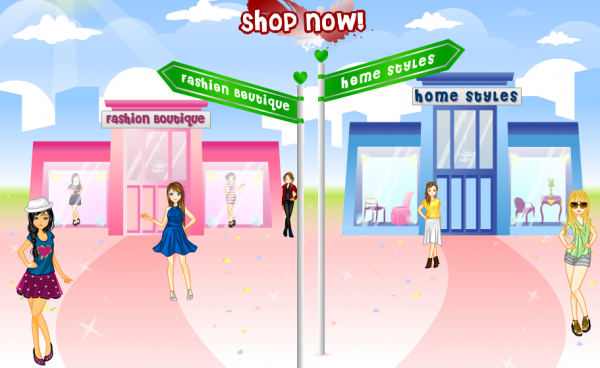 Bring dreams to life in Dream Mining. You will choose one of the available girls and then go on your own little adventure. Dress the girl of your choice up, help her through her story, and see to it that she realizes her dream. This means putting in the work and time to bring their dreams to life.
Ada's Fashion Show
On vacation, Ada runs into an old friends who convinces her to help run his fashion show. Ada's Fashion Show follows her efforts to help her friend have a successful fashion show. You will become the manager, doing all of the tasks to keep the show continually moving forward successfully.
Smeet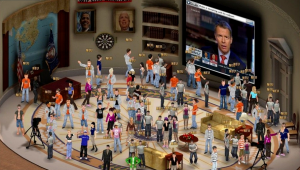 Make friends, find incredible places to hang out, and customize your own avatar in Smeet. This is a world full of fun and friends, and it is all waiting for you. You can explore, meet new people, hang out with current friends, or simply enjoy everything that the many features here have to offer.
Second Life Game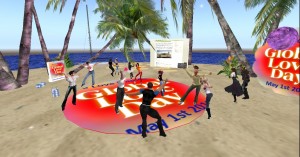 There is no denying the amazing possibilities in Second Life. Here, you can have a life that is better than you ever thought possible. Make friends, get the perfect job, customize yourself, and do so much more. It is the type of virtual world that you have always wanted to visit at some point.
IMVU
Player made content, socialization, customization, rooms, and so much more make IMVU one of the most popular social games out there. It is more than just talking, offering a huge selection of items to customize your avatar or home. You can have it all here and you can look good.
WoozWorld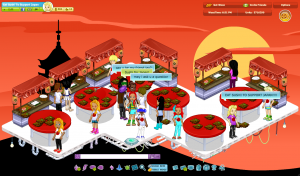 Creativity brings WoozWorld to life. It focuses a lot on player made content, which means that you can bring a bit of yourself to the game. You can also see what other players have done by exploring. Tired of that? Then go check out the developer made content or chat with other players.
Our World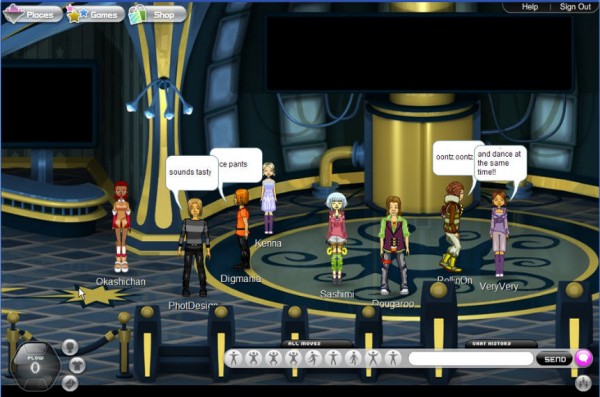 Our World is an adventure of fashion and fun. You have plenty of items to wear, giving you the chance to bring your creativity to life. On top of this, you also have people to meet. Everywhere you go, you can make new friends, talk about styles, and see what everyone is up to at the time.
For more games like Fashion Design World, check out the Fashion Worlds category.