---
Smeet Coins
Dress up your avatar with the latest fashion, own a pet, and design your home with stylish furniture with Smeet's virtual currency called 'Coins'. Top-up your account by logging in to Smeet and click on Coins at the upper right menu bar and a pop-up window will show you various payment options, one of which is Rixty.
---
Smeet Custom Tees
Have you been looking for real life Smeet clothes but can't find it anywhere? Here's a great idea you will surely love – make your own! A good place to do that is through spreadshirt.com.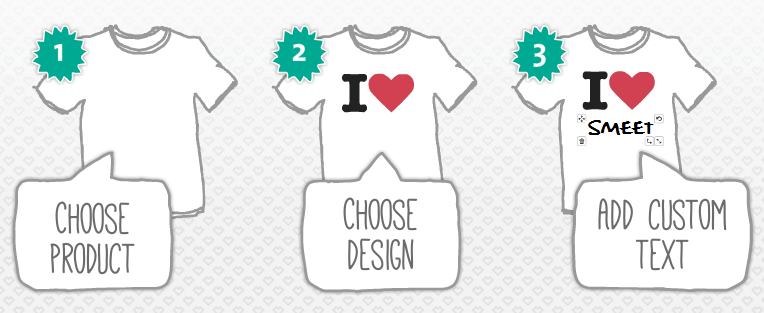 It's so easy! Choose a product. It could be a tee-shirt, hoodie, tank top, and a lot more. Choose design, add custom text or upload your favorite Smeet images. That's it. You're ready to place your order. Here are some custom tees ideas we have created for you.
---
Smeet Key Chains, Buttons and Magnets!
Personalize your accessories at Zazzle.com.
Here are a few examples of key chain, pin button and fridge magnet.
---
Smeet Mugs
If you want to gift someone who likes Smeet, customized mugs is a good choice.
Design your mugs now at Zazzle.com.
---
Smeet Mobile Phone Cases, Tablet Cases, and Laptop Sleeves
Protect your gadgets from dents and scratches with mobile cases and sleeves.
Make you own designs now at Zazzle.com.
---
Smeet Bags
Personalize your Smeet bags at Zazzle.com.
Here are some examples for you.
---
Other Cool Items
There are so much more to choose from. Shop through thousands of gift items from mouse pads, headphones, wallets, USB flash drives, and amazing collection of customizable products from Zazzle.com.
---
Smeet Wallpapers
Fill your whole desktop with Smeet wallpapers. It won't cost you a thing. Just click and save.
---
NOTE: We are looking to improve this page – if you discover some Smeet gifts sold online, please leave a link in comments below. You can also leave an image of the merchandise, and we will make sure to find out where it's sold at!
If you like, let us know what products are on your wishlist