From being stranded on an island to figuring out a mystery and solving a puzzle, Escape from Paradise has it all. While there is plenty to do, its main focus is on building up your mini village. As you start the game, you will begin strengthening your people and giving them what they need.
As more come in, you will be able to do more. Tasks will be handed out, mini games will be played, and the overall story behind this will progress. When compared to similar games, you will find that this offers more and that it is not as simple. It is something that you can play and enjoy, rather than simply try to be the best.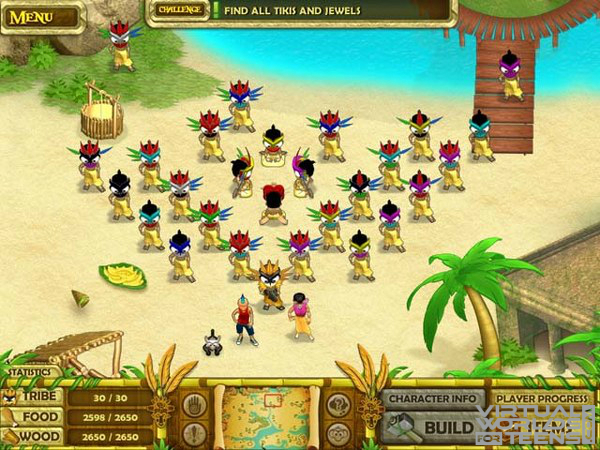 You start out the game with two castaways. If you think that building an entire village is impossible with two, then no worries. More will come over time because your progress will attract them. At certain points, you will see castaways begin to jump onto your progress to help and to help themselves.
This gives you the opportunity to have bigger growth and to do more, which is vital since you are going to need this variety. You can drag them around to do tasks, like building and chopping wood, so that you can collect resources and improve the state of your village.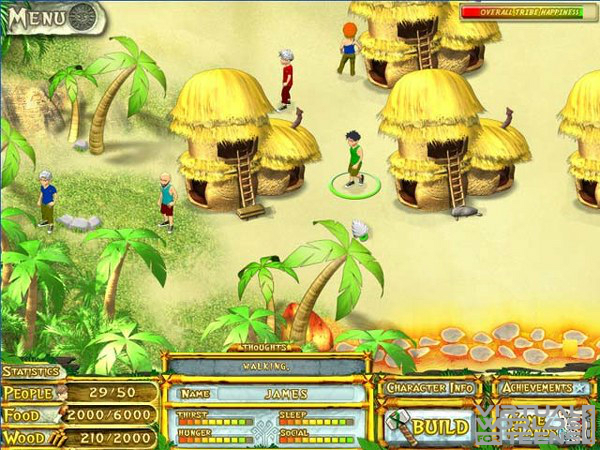 To help them become better, you need to give them experience. Different tasks will improve different skills, and make sure that you remember this when playing. Later on in the game, you are going to want people with higher skills. This means that certain characters should specialize in certain areas, allowing you to do the tasks easily. Along with experience, you can improve a skill through the many mini games available.
Just remember, they cannot do this forever. While it would be nice to have this continuous progress, they need rest, too. They need to eat, rest, and do other things that will keep them going. You can see their needs and what is currently lacking, helping you to give your castaways what they require for continued work. Remember to save resources and use them wisely so that your people will always have what they need.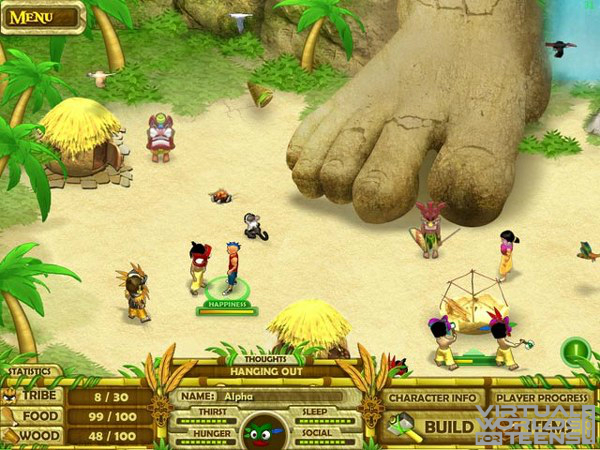 For more screenshots, click here.
Escape from Paradise has its own story. As you build the village, you have to explore the island and find the parts of a radio. This will help you to have contact with the outside world and to save yourselves. While this might seem easy, there is someone out there. A tribesman with a tiki mask is going to be lurking around. Make sure that you keep an eye out for him and figure out what is happening.
Playing this game is incredibly entertaining. You are going to be able to do quite a bit, and more things will become possible as you continue on through the game. With so many things to do and how entertaining this is, you are going to be able to play this game for hours without worries.
Watch more videos on their YouTube channel: Escape from Paradise on YouTube.
Sooo, did you think this game looks cool? If yes, Like!