If you're a fan of Our World and would like to find out the latest news, tips, guides and helpful information, here is a list of fan websites and blogs that you can check out.
The ourWorld News
If you want to stay up to date on Our World, you should visit The OurWorld News. This is news all about the game. The news is updated, current, and well written, too. If you are wondering about something relevant to the game, or if you want entertaining posts, this site will suit you.
ourWorld Chronicles
OurWorld Chronicles is a how to, guide, and home of all types of information. From specific details about the game to things concerning the players, you can find it here. It gives you the chance to enjoy both the game and world of Our World and an entire community dedicated to it.
Secret ourWorld Cheats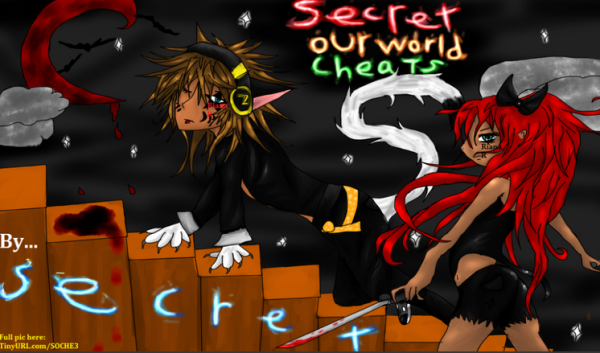 Secret OurWorld Cheats has everything that you need. If you play Our World and want access to cheats, videos, information, and so much more, this is the site to choose. It is full of info relevant to the game that can help you to improve your gameplay and do so much.
ourWorld Gem Codes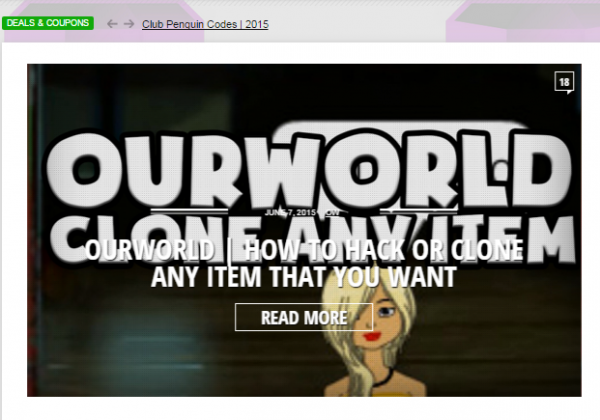 OurWorld Gem Codes has everything you need for Our World. It has articles, videos, and, of course, gem codes. All of this is for this game, too. If you are a player and are on the hunt for all of this, you can come here. The content is high quality and trustworthy.
OurWorld Monthly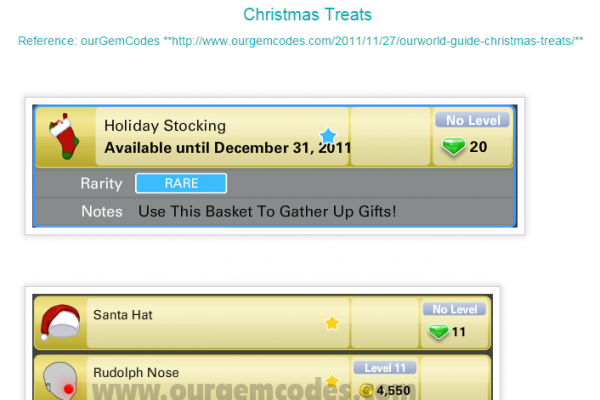 Blogs, items, and so much more is available in OurWorld Monthly. This is a fan site all about the game Our World. If you plan, and if you want up to date information and a look at everything related to the site, you have it all in this one location.
Our Brasil
Our Basil has everything you want with Our World, just focused on a Brazilian audience. If you currently live in Brazil or are from the area, or like the community there, this is the place to go. It is everything you want in a fan community and it offers a great group of people.
Our Comix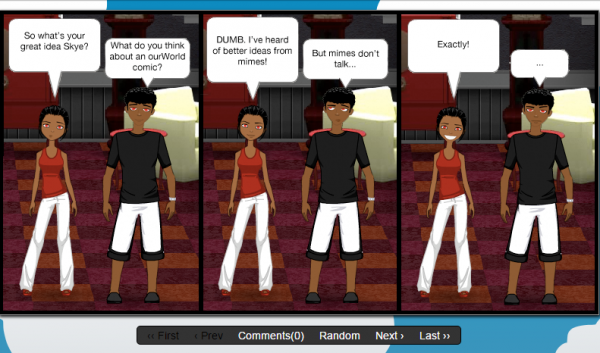 Our Comix is a comic set in the world of Our World. It gives you characters and situations in the game, and it is in the universe that you love. It offers humor, it gives you the chance to see familiar faces, and it is one of the best pieces of entertainment related to this game.
ourWorld Dramatic
Free gems, cheats, outfits, and so much more is available when you enter OurWorld Dramatic. It is a fan site all for Our World, the large game that you probably already know. If you are a fan and want to enhance your experience, this is the site that you should use.
The Best Help Guide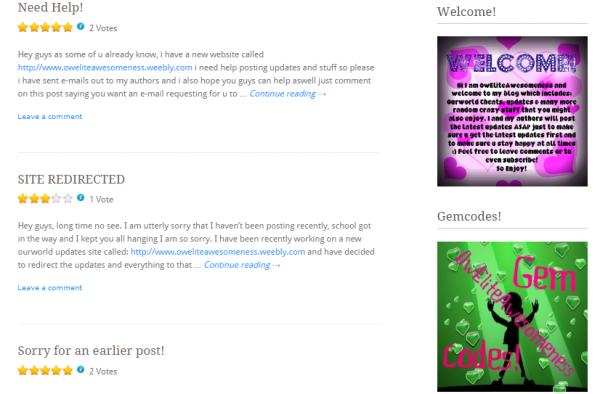 The Best Help Guide really is one of the best guides around for Our World. This gives you everything you need to know as a player. Whether you are just getting started or need some help, this will give you all of the information you are after. It is detailed and accurate so the information is always good.
OurWorld Cheats, Hacks and more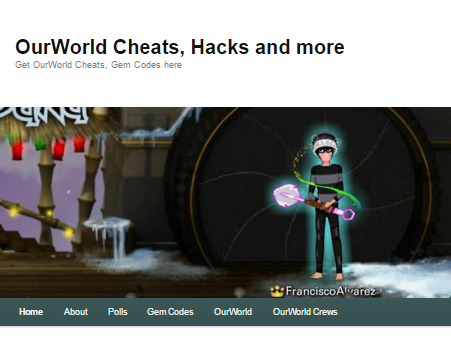 For everything you need on Our World, go to OurWorld Cheats, Hacks and more. As the name suggests, you will have cheats and hacks. This gives you more than the game normally could. On top of that, you also have codes, information, and everything you want in a community fan page.
Hope and Dummy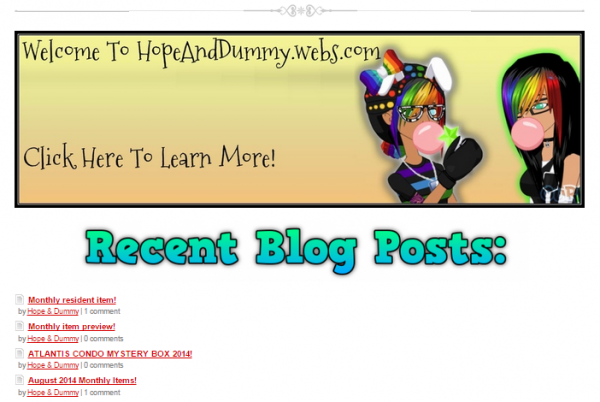 For codes, guides, contests, and more, Hope and Dummy is your go to place. Our World fans will have everything they need to get started, have fun, become part of a community, and get everything they need to keep the game entertaining. It is a simple, wonderful community for the fans.
For more fan blogs about your favorite virtual worlds, see Fan Websites and Blogs category.