Are you gearing up for the end-of-the-month holidays? We sure are! To give you a break from pre-school-break craziness, there're a host of new games for you to download and test out. However, first we want to discuss the most recent step in creating a truly immersive virtual gaming experience.
Virtual Reality Glasses
Well folks, it looks like all of the gear necessary to completely enjoy your favorite virtual worlds is under development! Avegant is developing a device dubbed the Virtual Retinal Display (VRD). While technically the same concept as is behind virtual glasses and goggles, this device and its developers have taken a much more unique approach to the idea.
The VRD utilizes two million (yes, million) different micro-mirrors to project separate images onto each retina. The combination of incredibly tiny mirrors and treating each eye separately rather than simply assaulting your line of vision means that this display is infinitely better than what is currently available through other head-mounted gaming products. The images are seamless, the pixel blending astonishing, and even eye-strain is diminished. This little device uses low-lighting, and when you're wearing it, it feels like you're looking at an image about eight feet away, rather than something right on top of you. This allows your eyes to work as nature intended, and means prolonged gaming for you!
And of course, developers understand just how many hours avid gamers can spend in front of a screen. With this in mind, they've made the VRD customizable, including adjustable frames and optical settings. You'll catch your first glimpse of this newest addition to the race to make virtual reality a, well, true reality, at the CES trade show in Las Vegas January 2014. We can't wait for a demo!
New Mobile Downloads
Star Wars: Tiny Death Star – Well, we've always wondered what would happen if LucasArts, Disney and the guys between Tiny Tower got together. Actually, nobody could have possible came up with that, except for the three of them. But the results are amazing! This new iPhone game is like Tiny Tower, allowing you to build an actual Death Star. There're cameos from your favorite characters, secret underground levels, spies and so much more. Yeah, Tiny Tower is fun, but this game is amazing, even if you aren't a die-hard Star Wars fan! Perhaps the true beauty behind this game is that it isn't overly complicated and it doesn't try to really tell a story. It's just good, old fashioned fun in the form of a classic movie. Oh, and it's free at GooglePlay and on iTunes!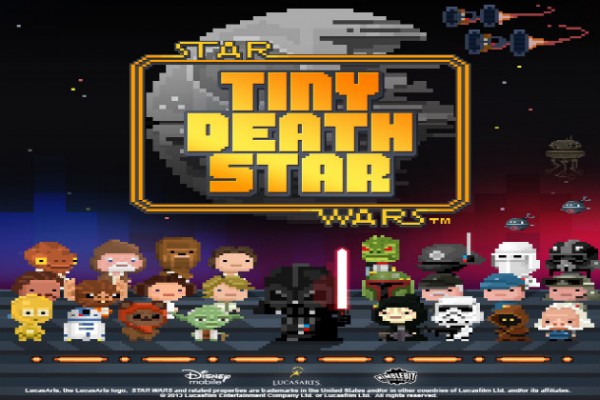 Rayman Fiesta Run – Ubisoft has done it again with this stunning, enthralling game. This new adventure takes fan-favorite Rayman to a fun Fiesta. With over 75 different levels, four worlds and three bosses to defeat, play as Rayman and lunge for cocktail umbrellas, collect Lums to earn rewards and power ups, slide, swim, bounce off of limes and break open piñatas! The main character can fly, run up walls, and of course punch, jump and run. Oh, and he can also transform into a super-tiny mini-version of himself. Graphics and animation are stunning and totally on-point, and all-in-all, gameplay is fast-paced and exhilarating. It's available for $2.99 on Android and iPhone devices.
Pathogen – This strategy game plays kind of like old-school board games, taking mobile apps to a new, nostalgic, level. Work to take over different territories by strategically placing cells (dubbed nodes in the game). Each node has a different strength, adding to the complexity and excitement of the game. You can play on your own or with friends, and the game is completely ad-free. It's available for $2.99 on iTunes!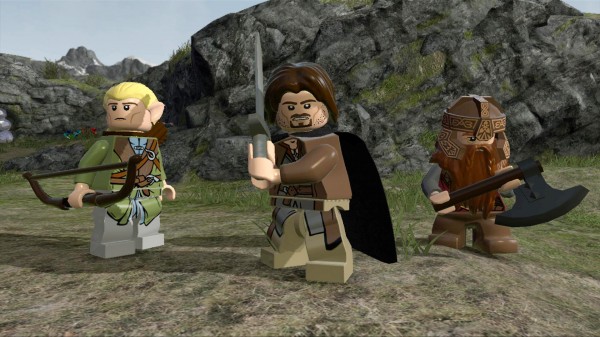 LEGO The Lord of the Rings – This game was once only available on consoles, but developers have brought it to the world of mobile gaming! While it's a huge download, the results are worth it. There're 90 different characters, a wide array of weapons and other items, and it plays nearly exactly as its console counterparts. Download it on iTunes for $4.99!
Naught 2 – Arguably even better than the original, Naught 2 features new skills, better controls, and exceptionally creative levels. It might be a bit more difficult than you're used to in a mobile game, but it's definitely addictive. There are 30 levels and the developers are offering a free update that will add even more. It's available for $1.99 on iTunes and at GooglePlay.
Let us know which of these you plan to download this weekend, and post your review below!