Lots of cool stuff to get into this Friday: new information on the Xbox (and not exactly awful this time around) and an awesome rewards program if you are planning on buying (or asking for) a new graphics card any time soon. Oh, and if you want to go to school in a virtual setting rather than a real one, we have some stuff on that front as well. Let's go!
Xbox One: The Good and The Bad
To tell the truth, there's a very small (emphasis on "very") part of us that feels a wee bit bad for Microsoft. After decades of ruling the roost, so to speak, they're quickly getting inched out by PlayStation, Apple, and so forth. And as of yet, they haven't really come up with much to change the tides as much as they need to. When the Xbox One was announced a few months ago, the myriad of issues consumers had with the proposal, from the 24 hour check ins to the limit on trading and selling games, only made issues worse.
Well, Xbox is trying to change this around, and announced a few days ago that they're offering current 360 owners a season pass guarantee on certain games. That means that if you already have a season pass for one of your games, then you'll get to keep it if and when you decide to upgrade to the One when it makes its debut in a few months. This doesn't apply to every single game (yet), but so far it will extend to Call of Duty: Ghosts and Battlefield 4, two of the biggest.
On another note, Microsoft also announced that it will be delaying its Xbox One release in eight different markets until 2014. These include Russia, Sweden, Netherlands, Finland, Belgium, Denmark, and Switzerland. The reason? Apparently, it's a mix of needing to incorporate additional languages into the dash and working to build up the content available in each market.
It is still a go for its November 2013 release everywhere else as of now.
Choose Your Games
You know what makes us really love a company? Free stuff. AMD, the maker of the Radeon graphics cards, is offering plenty of goodies to drive users to their products. Their "Never Settle Forever" promotion is adding new games to its incredibly popular bundle. These include Dishonored, Tomb Raider, Far Cry 3, Dirt, Crysis 3, and others. They base the reward games on the Radeon card that users by, so the smallest one offers one reward game, while the gold award is granted for Radeon's crème de la crème: the HD 7900 series graphics cards. This offers a choice of three games out of 10, while the HD 7990 offers up to 8.
The best part? This works as a coupon system, so if you aren't super in love with the current games available, you can hang on to your coupon and redeem it a bit later. So – do you need a new graphics card?
Want to Go to School Online?
Have you ever dreamed about being able to roll out of bed and go straight to class, never worrying about what you wear, how early you need to wake up, or who you have to see that day? Well, virtual reality is about to become a game changer in the world of education.
The NOBLE Virtual School has applied for a charter in South Carolina. If it's approved, it will allow students to study from home on their computers, virtually visiting places across the world without ever getting out of their PJs. You'll be able to create your own avatar, communicate with teachers and other students in a 3D world, and learn the basics of middle and high school in an entirely new, and arguably infinitely more effective, way than you ever could with standard text books and a chalkboard. And it will all be approved by the state, so you don't have to worry about your hard work "not counting."
If approved, the school will be open in Fall 2014, and will pave the way for other, similar schools across the States.
Two New IPhone Games
Check out these new iPhone games and let us know what you think in the comments below!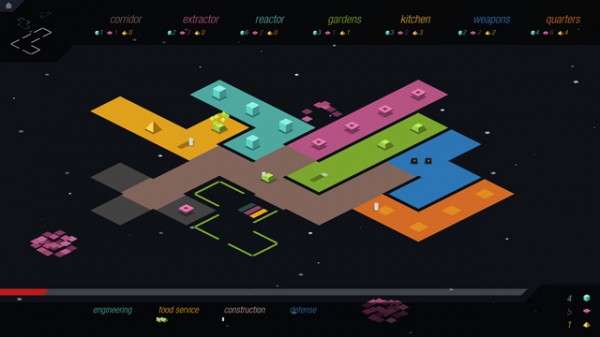 Rymdkapsel: This strategy game, available for $3.99, has you managing a space station while dealing with rather hostile aliens. The graphics are crisp and clean, but we prefer playing it on the iPad for the bigger screen.
Pivvot: Available for $2.99, this game has you working quickly to keep your prize, a glowing orb, from getting smashed running into obstacles. With several different modes, you can test your skills in a variety of levels, and share your wins on the Facebook leaderboard.