OVERVIEW
February 10, 2019
PRICE
Free to Play - up to level 5
$8 - 1 Month
$21 - 3 Months
$74 - One-Time Fee
PLATFORMS
PC, Mac. iOS, Android
LANGUAGES
English, Swedish, German, Spanish, Norwegian, French, Russian, Dutch, Hungarian, Italian, Polish, Portuguese, Finnish, Danish
PUBLISHER
Star Stable Entertainment AB
ESRB RATING
Teen
Infrequent use of strong language
Positives
Impressive 3D environment.
Negatives
Poor customer service.
The Story of Star Stable
Legend has it that Jorvik was once a lifeless rock in the middle of a very cold and very dark ocean. One day a star fell from the sky and the impact of that star brought about the emergence of a girl  on her horse.
Shining from within, she regally rode across the water surface, calming the unsettled ocean, holding high a brilliant  candle. Girl and horse reach the center of  the dark, rocky island and placing the candle as such. With a single flame, a profusion of great light encompassed the entire island. What was once cold, dark and lifeless is now warm, bright and full of life.
It was believed Jorvik possessed an eternal bond with all the horses who lived on the island. They say horses are the actual soul of this island, thus formed the island of Jorvik.
It is believed that during times of despair and darkness, the girl and her horse will return to the island bringing light and hope to those who fear all is lost.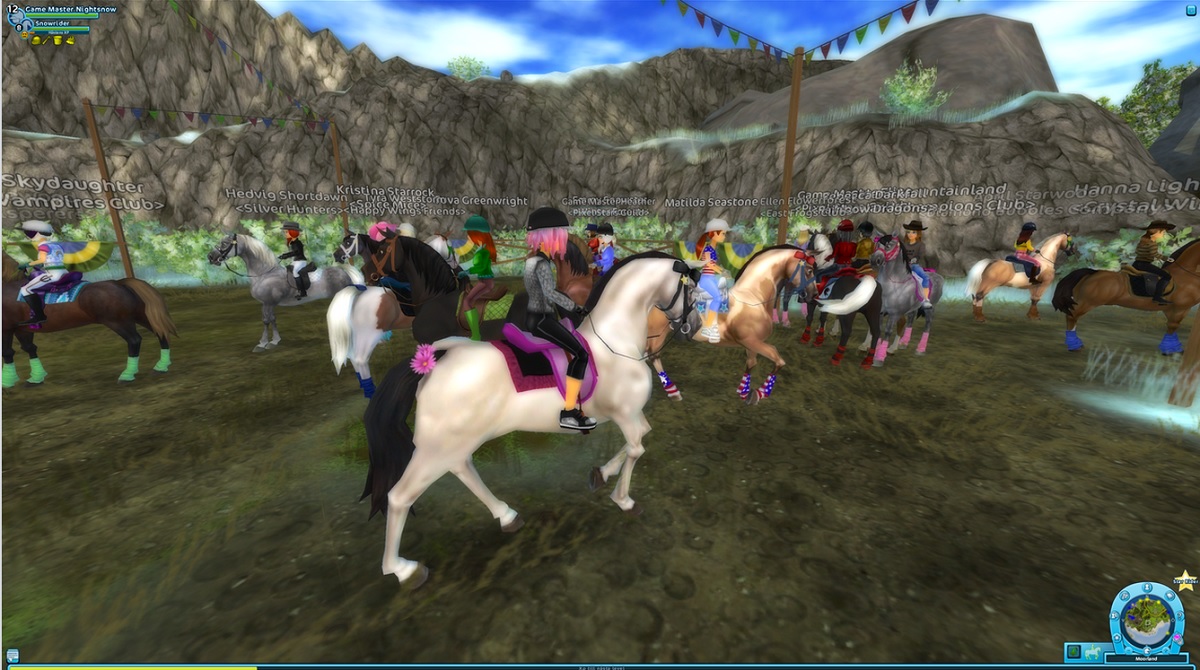 What is Star Stable?
Star Stable is a MMORPG game which means Massively Multiplayer Online Role Playing Game. This game is a breathtaking online world created specifically for horse lovers. Some might think this game will only appeal to girls, but there's nothing further from the truth!  This game will be loved and enjoyed by everyone.
This game is a massive virtual role playing horse game, supporting large numbers of players to enjoy together. Literally, thousands of players can play, chat and help each other with various challenges and quests.
Playing The Game
When you first signup for the game, you want to create your own character and design your own virtual horse. You will have many different looks to choose from for both yourself and your horse. Your character and your horse will be riding together through this massive 3D world of Star Stable.
Just like in the real world you will need to feed and water your horse, there are places you can buy hay and wells and water spots located all over the world. The happier your horse is the more active and effective they will be for you.
In your travels you will meet other players that are on the same adventure as yourself. You can help each other through some very interesting mysteries that are hiding on Jorvik.
About The Game
Being a part of this spectacular game is awing, Star Stable offers a wonderful story and terrific mysteries to solve. Without doubt Star Stable is the very best online horse game anywhere. This game is constantly developing and growing and players can compete in a wonderful array of races and competitions. Strive to get the best time over everyone and beat your friends.
Carryout various daily assignments for various stables to improve your reputation and gain access to special clothes and equipment. Star Stable is updated every week with new exciting things to do and on top of that, look for awesome updates that will take place every few months!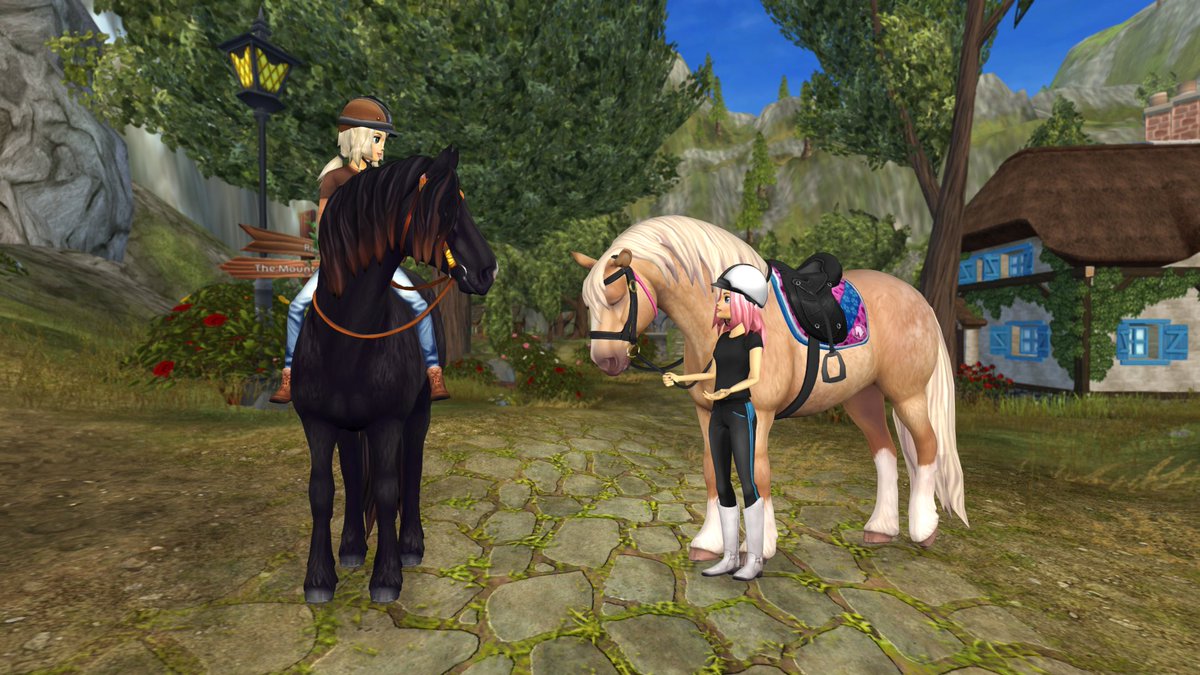 Here are more screenshots:
Both you and your horse need to be on the top of your game. Training is imperative for those new weekly and monthly challenges being added.
In A Nutshell
Star Stable is not like any other game out there. This game is constantly growing and developing. New features, new areas of exploration will keep your interest peaked. You will never become bored with this game because there's always something new just around the corner. Star Stable is, without hesitation, an amazing horse adventure that will never get old!
No matter what your age or gender, if you love horses you must join in on this exciting, original, never ending game!
Watch more videos on their YouTube channel: Star Stable on YouTube.
Star Stable is free to play.